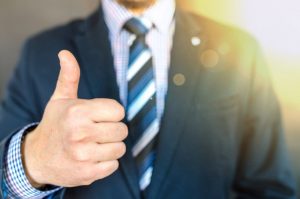 We all find purchasing insurance an overwhelming affair. Dealing with insurance agents while asking for definitions, coverages, conditions, endorsements, and exclusions can be a daunting task. Most of us end up confused with a headache every time someone mentions something to do with purchasing insurance. Although purchasing insurance isn't exciting or fun, you can't imagine living in a world without insurance. As much as it is tedious and daunting to purchase insurance, it plays a critical role in protecting you and your valuables from loss, and you can get your life back on track in case the inevitable happens.
Most people don't know who they should consider when purchasing insurance. Some don't even know how to choose insurance policies. Most people rely on insurance agents without giving much thought about what to look for in an insurance company. In case of a loss, you don't want to be left researching on which insurance company covered your policy. Avoid the inconvenience of suffering when your life is turned upside down by partnering with the best insurance company or agent, offering the best policies for you.
This article helps you with tips for choosing insurance.
Choosing between Independent Agents vs. Insurance company.
As earlier mentioned, most people don't have the faintest clue as to who their insurance agents or insurance companies are. Learning about the benefits of using an insurance agent or insurance company is as important as the policy itself. You don't want to work with a mediocre company or agent. Carrying out research on the insurance company or insurance agent should be your first priority. Reading insurance reviews from other customers can inform your decision-making, giving you a clear indication of what to expect before and after you purchase your insurance policy.
Independent insurance agents help you find an insurance company that meets your requirements. On the other hand, insurance companies work to determine the premium payable depending on your specific insurance needs, ensures you get a copy of your insurance policy, and pays the claim in case of a loss.
Regardless of who you choose between an insurance company or agent, the most important part of the insurance is the policy document. Whatever is covered or not covered by the policy you choose is specified in the policy. Read and understand your policy before you commit and if you can't consult your agent or company, and have them explain in the simplest terms possible which loss may be covered.
The Reputation of the Insurance Company or Insurance Agent.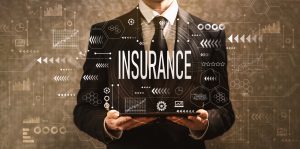 When looking for insurance, it's important to look for a reputable company. The reputation of a company speaks much about the quality of service they offer to their clients. Reviews about an insurance company or agent provide the much-needed information to help you decide on which company to use for insurance. Visiting websites like Reviews International will help you learn more about the different insurance companies or agents, the products they offer to their customers, and much more, from the insurance reviews left by other customers using their products and services.
Learn more about the insurance company's financial strength.
Review the insurance company's or agent's financial rating online, to decide on whether to purchase a premium with them. An insurance company or agent with an excellent financial rating guarantees that they will be in a position to pay claims. Poor financial ratings mean companies will not be able to settle claims when a difficult situation arises.
Type of Coverage.
Different insurance companies specialize in offering different insurance coverage. Choose an insurance company or agent that is in line with your business or personal needs.
Premium Prices.
Remember the saying cheap is expensive? Well, when it comes to insurance, the lower the premium, the lower the coverage. Always talk to your agent, to understand the pricing of premiums, because they may end up affecting your claim payout.
Availability of Insurance Company or Insurance Agent.
Insurance in a consultative market, meaning the insurance company or agent MUST be available to answer your queries 24/7. Insurance companies and insurance agents must have a dedicated customer service desk where claims can be reported. Companies without a customer service desk show you that they might be unable to settle claims in time.

Latest posts by The Saving Gal
(see all)