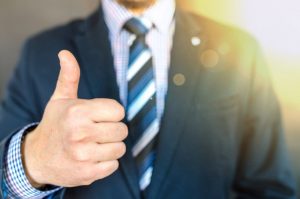 Choosing insurance can be a daunting task, as there are many types of insurance available, and policies can vary widely in their coverage, cost, and terms. Here are some key factors to consider when choosing insurance:
Coverage needs: Determine what types of risks you need to protect against, such as property damage, liability, medical expenses, disability, or death.
Policy options: Look into the different types of policies available, such as term life insurance, whole life insurance, auto insurance, health insurance, and homeowner's insurance.
Cost: Consider the premiums, deductibles, and co-pays associated with each policy. Make sure to compare costs from multiple insurance providers to find the best value for your needs.
Financial strength of the insurer: Research the financial stability and reputation of the insurance company you are considering, to ensure that it has the ability to pay claims when necessary.
Customer service: Look for an insurance provider with a reputation for excellent customer service, to ensure that you receive prompt and effective assistance when you need it.
Reputation and ratings: Research the reputation and ratings of the insurance company you are considering, as well as reviews from other customers.
Network of providers: If you are considering health insurance, make sure that the policy you choose includes a network of providers that meet your needs.
Exclusions and limitations: Read the policy carefully to understand any exclusions or limitations on coverage, as well as any deductibles or co-pays that you may be responsible for.
Discounts: Ask about any discounts that may be available, such as multi-policy discounts, safe driver discounts, or good student discounts.
Claims process: Understand the claims process for the insurance provider you are considering, including how to file a claim, how long it takes to process, and how the company handles disputes.
By carefully considering these factors, you can make an informed decision when choosing insurance that meets your needs and provides you with the protection and peace of mind you need.
We all find purchasing insurance an overwhelming affair. Dealing with insurance agents while asking for definitions, coverages, conditions, endorsements, and exclusions can be a daunting task. Most of us end up confused with a headache every time someone mentions something to do with purchasing insurance. Although purchasing insurance isn't exciting or fun, you can't imagine living in a world without insurance. As much as it is tedious and daunting to purchase insurance, it plays a critical role in protecting you and your valuables from loss, and you can get your life back on track in case the inevitable happens.
Most people don't know who they should consider when purchasing insurance. Some don't even know how to choose insurance policies. Most people rely on insurance agents without giving much thought about what to look for in an insurance company. In case of a loss, you don't want to be left researching on which insurance company covered your policy. Avoid the inconvenience of suffering when your life is turned upside down by partnering with the best insurance company or agent, offering the best policies for you.
This article helps you with tips for choosing insurance.
Choosing between Independent Agents vs. Insurance company.
As earlier mentioned, most people don't have the faintest clue as to who their insurance agents or insurance companies are. Learning about the benefits of using an insurance agent or insurance company is as important as the policy itself. You don't want to work with a mediocre company or agent. Carrying out research on the insurance company or insurance agent should be your first priority. Reading insurance reviews from other customers can inform your decision-making, giving you a clear indication of what to expect before and after you purchase your insurance policy.
Independent insurance agents help you find an insurance company that meets your requirements. On the other hand, insurance companies work to determine the premium payable depending on your specific insurance needs, ensures you get a copy of your insurance policy, and pays the claim in case of a loss.
Regardless of who you choose between an insurance company or agent, the most important part of the insurance is the policy document. Whatever is covered or not covered by the policy you choose is specified in the policy. Read and understand your policy before you commit and if you can't consult your agent or company, and have them explain in the simplest terms possible which loss may be covered.
The Reputation of the Insurance Company or Insurance Agent.
When looking for insurance, it's important to look for a reputable company. The reputation of a company speaks much about the quality of service they offer to their clients. Reviews about an insurance company or agent provide the much-needed information to help you decide on which company to use for insurance.
It doesn't matter what kind of insurance you're looking at or whether you're looking for an insurance adjuster, research matters. Don't rush. Be sure t find out more about the company and make sure that you're comfortable with them. That way, you'll be making the right investment.
Visiting websites like Reviews International will help you learn more about the different insurance companies or agents, the products they offer to their customers, and much more, from the insurance reviews left by other customers using their products and services.
Learn more about the insurance company's financial strength.
Review the insurance company's or agent's financial rating online, to decide on whether to purchase a premium with them. An insurance company or agent with an excellent financial rating guarantees that they will be in a position to pay claims. Poor financial ratings mean companies will not be able to settle claims when a difficult situation arises.
Type of Coverage.
Different insurance companies specialize in offering different insurance coverage. Choose an insurance company or agent that is in line with your business or personal needs.
Premium Prices.
Remember the saying cheap is expensive? Well, when it comes to insurance, the lower the premium, the lower the coverage. Always talk to your agent, to understand the pricing of premiums, because they may end up affecting your claim payout.
Availability of Insurance Company or Insurance Agent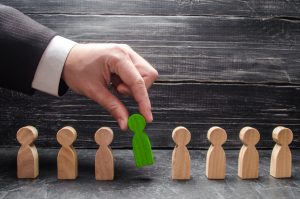 Insurance in a consultative market, meaning the insurance company or agent MUST be available to answer your queries 24/7. Insurance companies and insurance agents must have a dedicated customer service desk where claims can be reported. Companies without a customer service desk show you that they might be unable to settle claims in time.
There are many types of insurance meant to protect you and your assets in case of a risk event. But what is personal insurance how do you know which type you need?
Personal insurance offers coverage for yourself, your personal property, or other valuable assets.
The best coverage plan depends on factors like your budget, your health, and the property that you own. Most people have various types of insurance coverage.
Learn all about insurance and discover the personal insurance plan that's right for you.
The Different Types of Personal Insurance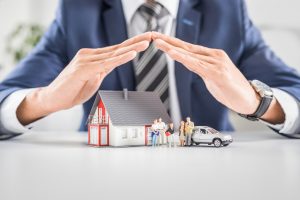 Personal insurance protects you from risks that might cause a financial burden. Below are some common types of personal insurance that people buy to protect themselves and their assets.
Home and Renters
Home insurance makes sure you're covered in the event of a disaster. A home insurance plan covers your main residence and attached structures like the garage.
But what if you don't own a home? Over 100 million Americans rent their homes.
Many landlords insist that their renters have renters insurance. This helps avoid any disputes in case of a fire or other accident.
Buying a house for the first time? That's definitely an event to celebrate but there are lots of things you'll have to do before closing on the property.
Like buying homeowners coverage for your new house.
Did you totally forget about this? Did you even know that this is a requirement for closing?
Are you confused about who to call, what types of coverage to get, and what questions to even ask?
We will say, homeowners insurance is a product that can be confusing, especially if you've never purchased a plan before, but we're going to help you understand everything you need to know as you prepare to buy a policy.
Are you ready to learn more? If so, here are the things you need to know to buy a policy that will fully protect you and give you all the security you need and want in a policy.
Why You Need Homeowners Coverage
Homeowners insurance is something you need and something your lender wants.
You need it for protection. It's really the only protection you will have for your home, and you will never want to go without it.
If something destroys your home or causes damage to it, your homeowners covers your losses. If you didn't have it, you stand to lose a very large asset as well as a lot of money.
Now, you're probably wondering why your lender wants it. Well, the truth is that not only does your lender want it, your lender requires it. As long as you owe money on the home, your lender will require homeowners.
To understand why, consider what would happen if a fire destroyed your home leaving you without a home but with a $250,000 balance on your home loan. Would you be able to pay this off and have enough money to rebuild your house?
Probably not. This is the reason your lender will not allow you to live without it. With coverage, your lender has nothing to lose. If a fire destroyed your home, your insurance company would pay off the loan to your lender.
The Coverage Types to Have

Now that you understand why you need it, let's talk about the coverage types you should have. The main coverage you need is called dwelling coverage (also called structural coverage). This coverage protects the house itself.
Secondly, you need personal property coverage. This covers the things you own inside and outside of your home, such as your furniture, clothing, tools, and lawnmower.
Next, you need liability coverage. This covers you if someone sues you for an injury they incur while they are visiting you at your house. This can include your guests, people you did not invite, and even delivery drivers.
These are the three basic types of coverages but there are "extras" you can add. Insurance companies like to call these endorsements. An endorsement adds protection for things not covered under your basic policy.
Sewer backup coverage is an example of an endorsement. This gives you protection if your sewer line backs up and leaves you with costly repairs.
A second example of an endorsement is a rider for an expensive ring you own. Your personal property coverage only covers basic things you own. If you have expensive things you want to protect, you'd need a rider for each.
You can add endorsements to a lot of different things. The best way to know what types you need is by talking to an insurance agent about successful families insurance.
The Amount of Coverage You Need
After choosing the coverage types you want, you will need to choose the amounts of coverage for each category.
Starting with your home, you will want to make sure you put a dollar amount of coverage on the policy that would give you enough money to rebuild the home if needed.
In other words, you should not base the structural coverage on the amount you owe on the house. You should base it on the cost to rebuild the home.
Secondly, you should ask for personal property coverage equal to at least 50% of the value of your dwelling coverage. If you insure your house for $300,000, you should have $150,000 in personal property coverage.
Finally, the amount of liability coverage to have should be anywhere fro $100,000 to $500,000. It won't cost a lot more to increase this amount yet it would offer a lot more protection for you.
Your Deductible
You're probably thinking that there are a lot of different decisions to make when buying home insurance and this is true, but it's also good that there are decisions to make.
By offering you options, you get to choose a plan that is custom-designed for you, and one more decision you will have to make when buying your policy is the deductible you would like.
This is the amount you would pay if you filed a claim for damages. Most people choose one that is somewhere around $1,000. If you choose a higher one, you'd be stuck paying more if you file a claim but you'd pay less for your premiums.
The Valuation Method to Choose
There is one last thing you need to know about home insurance which is something called valuation methods.
Insurance companies generally offer three different valuation methods you can choose from:
Actual cash value (ACV)
Replacement cost
Guaranteed replacement cost
A policy that offers ACV as the valuation method will often be the cheapest option to buy but it's also the option that offers the least coverage.
If you have ACV and file a claim, you will only receive money equal to the true value of the things you own. If your 5-year old couch burned up in a fire, you might get $50 from the insurance company for it.
Replacement cost valuation gives you money equal to the cost to replace the item. That 5-year old couch might now cost $2,500 to replace so that's the amount you'd get.
With guaranteed replacement cost, you would likely get up to 25% more for your losses than it would cost to replace them. Choosing this valuation method for your policy will cost the most out of your pocket.
The Information You'll Need to Buy a Policy
Getting homeowners coverage is easy to do, and all you really need is your personal information and the address of the home you're buying.
You should be prepared to answer a lot of questions from the agent you talk to as these answers will help the agent learn everything he or she needs to about your home and the coverage you need.
Check out the rest of our site today for more topics on all things finance!
Auto
Auto or car insurance covers your vehicle. Most states require at least some form of auto insurance.
Having car insurance protects you from taking a financial loss if you get into an accident. How much coverage you receive depends on the type of insurance you buy.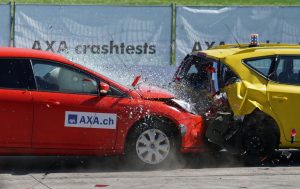 Car accidents can be frightening. Even relatively small incidents can be a shock. If they are poorly dealt with, they can also be stressful and costly. Unfortunately, even the most careful driver is likely to be involved in an accident, whether their fault or not, at some point during their driving careers. But somehow, no matter how long we've been driving, or how many different situations we've had to deal with, few of us ever get better at knowing what to do after an accident. We're in shock, we panic, we don't know who to call or what to say. 
However, knowing what to do after an accident doesn't just increase your chances of walking away unharmed, it can also reduce any fees that you may have to pay. Here are some of the things that you need to do after an accident, to help you stay safe, feel calm and reduce costs. 
Watch What You Say
After an accident, your mind is likely to be a mess. If there are injuries, you may have to get out of the car straight away. But, if everyone is fine, give yourself a few seconds to take some deep breaths and compose yourself. Then, check that the other driver is ok, swap details, take photos and be polite, even call the police if necessary, but, be careful what you say in these moments. Don't admit fault and try not to get angry. 
Can You Drive Home?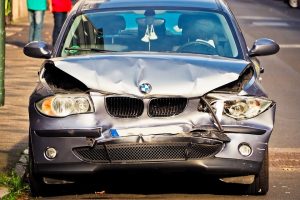 After a serious crash, you shouldn't try to drive home. In fact, it's best not to drive if you have any doubts about your car or your mental state. But, if you are okay, and your car has only sustained a few dents and scrapes, drive it home if you can, instead of calling roadside assistance. 
Take Your Time
Driving home means that you've got time. Take it to assess the damage, and to call around different garages for quotes, instead of using the first one you think of. This can help you to save money, or even reduce the insurance payout, which will cut any increases to your premium in the future. 
File a Claim
Car insurance is there to protect you financially. If the damage to both cars is relatively minor, you may choose to pay for repairs yourself, instead of making a claim which could raise your premiums in the future. 
But, you'll typically need to make a claim. Using a trusted public adjuster can help to make sure you get a comprehensive claim in good time. 
Know Your Policy
If you are able to wait before making repairs, it's also a good time to check your policy. For example, you may need a courtesy car to get you back on the road, does your policy cover this, or will you need to pay? If so, could you avoid the cost and use public transport?
Of course, once you know that you are uninjured, and your car has been attended to, you must get back out on the road. An accident can knock your confidence, and the longer you stay away from the roads, the greater your anxiety is likely to be. Go for a short drive as soon as you can, and you'll start to feel more comfortable again. 
Health and Life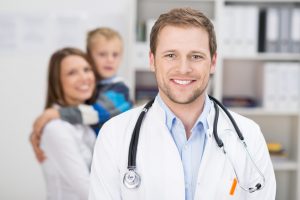 Medical bills can get expensive, but health insurance covers a part of your costs. This makes health care more affordable for those who struggle to pay for office visits and prescriptions.
Life Insurance covers your beneficiaries after your death. This type of plan helps them pay off any debts you may have.
Disability, Long-Term, and Critical Illness
Do you find yourself unable to work due to a disability but still need to pay your bills? Disability insurance provides financial support. It allows you to maintain your current standard of living.
Long-term insurance covers costs not covered by your health insurance plan. Individuals that may qualify usually cannot perform basic tasks on their own like dressing, eating, or walking.
Critical illness insurance covers individuals in the event of a major health issue like cancer. Many people use this insurance to pay for costs that their health insurance will not.
Captive Insurance
If you have a business, captive insurance can help protect it against a loss event. And unlike traditional insurance plans, captive insurance offers custom-built coverage. This means you won't have to deal with gaps in your plan.
A captive insurance company can walk you through the process and help you decide if this type of insurance is right for you.
Finding the Personal Insurance Plan That Works for You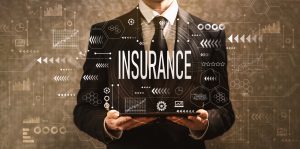 The type of personal insurance you need depends on where you live, your assets, and your situation. The point of insurance is to prevent loss by providing a financial safety net.
So how do you find the personal insurance plan that works for you?
Do your research, ask for quotes, and see if you qualify for subsidies. For extra help, check out the other categories on our website for more insurance articles and financial tips.
Are you one of the 40 percent of Americans who don't have life insurance?
If yes, you're probably wondering whether life insurance is a must-have in the first place. Well, if you have no children or other dependents, you can probably do without it. But if you have people who depend on you, it's prudent to have life insurance.
Now that you've made the choice to insure your life, you're about to wade into confusion.
Why?
Because there are various life insurance policy types.
If you don't know how to tell them apart, you might end up making the wrong choice. This is why you need to keep reading this guide.
Term Life Insurance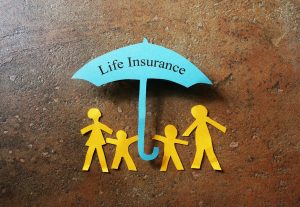 Term life insurance provides coverage to the policyholder for a certain number of years – usually no more than 30 years. The policyholder pays a fixed premium (monthly or annually) for the entire term of the policy. The insurer pays out the death benefits to the beneficiaries if the policyholder dies before the policy expires.
To illustrate, if you purchase a 10-year term life insurance policy worth $200,000, you'll pay premiums for the next 10 years. If you die within this period, your beneficiary will receive the $200K. And if you outlive the policy, nothing is paid out.
Most term life insurance policyholders actually outlive their policies!
Permanent Life insurance
Permanent life insurance covers you for the rest of your life, as long as you pay up your premiums.
But unlike term life which only offers death benefits, permanent life insurance has a cash value feature. When you pay your premiums, some of the money goes into maintaining the policy, and the rest goes into the cash value.
Think of the cash value as a savings account within the policy. This account accumulates funds over time, which you can cash out (but this invites surrender fees and taxes), use as collateral when applying for a loan, or use to continue servicing the premiums when you have no income.
As a result, permanent life insurance is more costly than term life.
Now, there are several types of permanent life insurance policies. Let's have a look at the most common below:
Whole Life Insurance
Whole life insurance covers you until you die, given that you don't default on your premiums. The premiums and the coverage amount is fixed.
Your beneficiaries will receive the death benefits after your death.
Universal Life Insurance
Universal life insurance is a more flexible version of whole life insurance. Policyholders can adjust the premiums and death benefits as time goes by.
This is important if your income decreases and can't afford to pay the current premiums. You can ask the insurer to lower your premiums accordingly, which automatically means the death benefit will decrease.
Indexed Universal Life
Whole life and universal life offer a cash value, yes, but the interest on this cash value is paid at the current or minimum interest rates. In other words, your cash value won't significantly grow.
If you want a permanent life policy with a cash value feature that earns more money, go for indexed universal life insurance.
A Word on Choosing the Right Policy
Several factors go into choosing a life insurance policy. You have to consider your age, current financial status, and health.
You also want to ensure you're purchasing the policy from a reputable provider. If you're a senior, have a look at this complete guide on the best life insurance companies.
Life Insurance Policy Types: Have Your Pick!
No two life insurance policy types are the same. You have to do your homework and find a policy that best suits your needs. With this guide, you have a solid starting point.
Keep reading our site for more tips.
With all of the recent rioting and related chaos, it's hard for automobile owners to avoid wondering what would happen to their car if they were caught up in the middle of such events. And, what would happen if a driver found themselves in the middle of a meteor shower? How would you explain that to your insurance agent?
The good news in all of this is that the chances are good that if you can imagine these scenarios, someone, somewhere has probably had them happen. Better yet, their insurance probably came to their rescue. That is where A Better Choice Auto Insurance comes in.
Lost Wages
Even minor traffic accidents can cause injuries that can prevent people from working. Whether it is you who is injured or someone else, there is usually great concern over lost wages. If an insured has Personal Injury Protection (PIP) in their policy, not only are lost wages covered, but also medical expenses including physical therapy and other treatments. The amount and extent of coverage required varies from state to state.
Riots and other Civil Disturbances
Until not long ago, the idea of riots occurring in areas of the country might have seemed far-fetched. Unfortunately, all it takes today is to watch coverage of recent events to convince drivers that the possibility of getting caught in a riot or other civil disturbance and suffering damage is a real possibility. Fortunately, if you happen to be in the wrong place at the wrong time, and not a part of the riot or demonstration, your losses will probably be covered by insurance.
Damage Caused by Rodents
Regardless of where you might park your car, the chances are good that rodents can get to it. Making matters worse, if they happen to chew into wiring or something else that might be considered minor at first glance, there could be serious and expensive problems involved.
It would pay to take a serious look at the provisions of your policy to see whether damage caused by rodents, including rats, mice, rabbits, or squirrels, would be covered.
Injuries to Pets
When it comes to the injuries that can occur as a result of traffic accidents, most people don't think of those that could happen to pets. Unfortunately, injuries can just as easily happen to pets as to people. Making matters worse is that veterinarian bills often aren't cheap.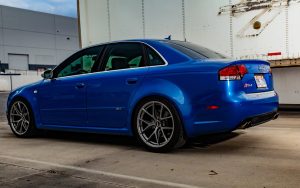 An increasing number of insurance companies are covering injuries to pets as part of their auto insurance coverage. It should be noted that most insurance companies don't charge extra for pet coverage, although that coverage is often limited to between $1,000 and $2,000. It should also be noted that, in most cases, these policies pay only if an accident was not your fault.
Rental Cars and Roadside Assistance
Most insurance policies offer provisions for rental cars while a car is being repaired. They also offer roadside assistance for a nominal additional fee.
Falling Objects
Regardless of the source of the damage, whether it is a meteorite or a golf-ball-sized hail, most comprehensive auto insurance policies covers the damage in these cases.
Most comprehensive insurance policies cover far more than basic repairs, but it is up to owners to know exactly what they are getting when they buy a policy and have it adjusted accordingly.
Buying a life insurance policy is not something you want to take lightly. It is a big step to take and it requires some careful consideration. At the very least, you want to be extra certain that the life insurance policy you are getting provides sufficient coverage for your loved ones.
Naturally, such a big decision needs to be taken seriously. There are five key things you need to consider when buying life insurance, and we are going to review them in this article.
1. Term vs. Whole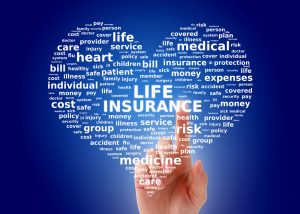 The first thing you want to consider when buying a life insurance policy is whether you want to get term life insurance or whole life/permanent insurance. As the name suggests, term life insurance remains in force – and provides you with insurance coverage – for a predetermined term or period of time. Whole life insurance, on the other hand, stays in force until it matures.
Term life insurance has some advantages, starting with a lower insurance premium. It also tolerates higher risk profiles better. Existing illnesses, job risks, travel patterns, and other risk elements don't always result in significantly higher life insurance premium with term life insurance.
This is why term life insurance is very popular among people in certain professions like law enforcement. Many people know a relative or friend in law enforcement, and they usually rely on term life insurance to provide financial safety for their loved ones.
2. Insurance Premiums
The next thing you want to consider is the insurance premium itself. You want to make sure that the life insurance is affordable enough for you personally, all while providing sufficient coverage. On average, a $750,000 life insurance policy costs around $600 to $700 per year, but the premium will vary depending on your risk profile.
That premium is for a term life insurance policy. The same coverage could cost as much as $10,000 per year if you choose to get a whole life insurance policy. If you are classified as having a higher risk profile, your insurance premium will be significantly higher as well. You can save a lot by adjusting your lifestyle to lower your risk profile.
3. Payout Method
Ideally, you want a life insurance policy that provides an immediate payout as soon as the policy is in force. This means your loved ones will receive the full coverage even if the policy matures after just a few months.
Some policies, however, have a waiting period of up to three years before beneficiaries can receive the full coverage. When comparing quotes from multiple providers, make sure you take this particular aspect into consideration.
There is also the payment method, which is usually a binary choice between full payout (lump sum) or installments. Choosing between the two is a matter of identifying the one that suits your family's specific needs best.
4. Underwriting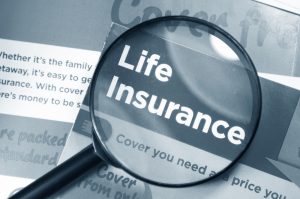 Every life insurance policy is tied to an underwriting system. This is a system that measures your risk profile. It is up to the underwriters to determine the premium you have to pay based on conditions such as travel pattern, illnesses, and your family situation.
This is where comparing insurance quotes comes in handy. Insurance companies adopt different ways to build your risk profile, so you will get different quotes from them. Work with a reputable insurance broker so that you can get the fairest quote for a life insurance policy.
5. Living Benefits
As an added bonus, life insurance companies now offer additional benefits like residual income and direct return with their insurance policies. You can, for example, receive some of your premiums back after 20 years. You can also pay less in insurance premiums after a certain period of time.
Living benefits, combined with the other factors we covered in this article, are among the factors that should dictate your life insurance purchase decision. Review insurance quotes by taking these elements into consideration and find the best life insurance to buy right away.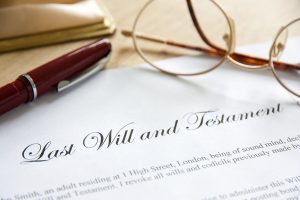 Death is something we rarely like to think about – let alone plan. But, when it happens – and it will – it is expensive. There may funeral expenses, burial or cremation expenses, legal bills, travel expenses and more. You never know when you are going to die, so there is a good chance that somewhere along the way you will leave some loose ends that need to be cared for.
If you don't have a plan in place, your loved ones may be left footing the bill for all of these expenses. And, well, with grief so heavy, nobody wants to have to worry about money. That's why you should plan ahead – starting now.
Let's take a look at how final expense insurance could be just what you need.
What Is Final Expense/Burial Insurance?
Final expense insurance, sometimes referred to as burial insurance, is a type of permanent insurance that stays in effect as long as you pay the premiums.  Says Robert Schmidt of Burial Insurance Pros, "A burial insurance policy is meant to be used for end-of-life expenses, such as medical, funeral, burial or cremation, caskets, urns, and so forth.  People secure these types of policies with one goal in mind.  To simply have enough money to cover various final expenses, and not be a burden on family members."
These policies are rather easy to obtain and can be used to cover these necessary expenses without dipping into your life insurance policy. Or, in the case that you don't have a life insurance policy at all.
Here are some common characteristics of final expense insurance:
Rather easy to obtain, regardless of certain health conditions.
Usually offered to people between the ages of 50 and 85.
Death benefits typically range from $5,000 to $25,000.
The cash benefit is to be paid to the beneficiary upon your death.
Types of Final Expense Insurance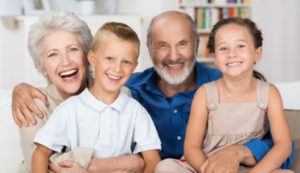 There are a couple of different types of final expense insurance: guaranteed issue life and a level death benefit policy. Each is designed to best suit an individual. You will have to determine the best fit for you. In the meantime, here is an overview of each.
Guaranteed Issue Life. To obtain this policy, you will NOT have to answer some health questions. Policies will be guaranteed acceptance, and you cannot be declined. These policies will cover those individuals considered high-risk and usually have max coverage at $25,000.  Now the bad news about these policies.  Since there are no underwriting requirements, the policies do not pay a full death benefit, until the policy is over 2 years old.
Level Death Benefit. Most people will qualify for a level death benefit policy.  Simply meaning the policy will pay out an immediate death benefit.  To qualify, you will be required to answer basic health questions.  Companies are very lenient in terms of the health qualifying questions.  Also, there are NO medical examinations necessary to qualify.
Important note: Of the two types, guaranteed issue life seems to be the more pricey.
The Pros and Cons
With anything in life, there are both good and bad qualities. The same holds true for final expense insurance.
Pros:
Those who struggle to get regular life insurance can still be covered with this insurance.
It is easier to obtain than traditional life insurance itself.
It gives you peace of mind.
You will find that, in some instances, final expense insurance is an affordable way to ensure you are covered.
The process of purchasing is often more simplified than traditional life insurance.
Your beneficiary receive the tax free death benefit, to use to cover burial costs and other final expenses
Cons:
You will get very little coverage for the cost of your premiums.
It may not be enough to cover all of your end-of-life expenses.
Many companies limit amount of coverage to $40,000 or less.
How Do I Get A Policy?
Are you ready to look into final expense insurance? If so, then speak to an independent agent.  Most individuals will have a plethora of companies to choose from.  Many well known insurance providers like Mutual of Omaha, AETNA, and Gerber Life.  Not only will you gain all of the knowledge you need – and have all your questions answered – but you will also have someone by your side throughout the entire process.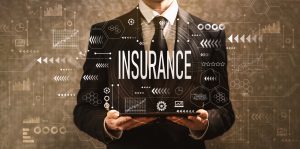 Owning a home is a major investment and requires the right kind of protection. Homeowners insurance is the standard form of protection to protect a home from a variety of threats. However, when a flood occurs, many homeowners find that they are not covered for the damages caused by the flood. Often, this is due to believing many of the myths about flood insurance. These myths are far too common, and many people do not get the coverage they needed before the disaster strikes. This can cause a homeowner to have to pay out of pocket for the repairs and help they need to make their homes livable again. In some situations, homeowners may even have to give up their homes due to the inability to afford the repairs. It is important for all homeowners to identify the myths and find out the truth before an issue arises.
Homeowners Insurance Covers Floods
Although some water damage can be covered by homeowners insurance, this is very limited to sudden and accidental causes such as a burst pipe or water heater. Standard homeowners insurance policies do not cover damages caused by flooding. Storms, over-saturated ground, and overflowing bodies of water can cause serious damage to a home. Unfortunately, none of these are covered by a standard homeowners policy. Fortunately, flood insurance can be purchased separately to protect in these and other water-related situations. For more information about this type of policy, go visit garrity-insurance.com.
Homeowners have the option in most cases, to carry additional flood insurance to protect in instances of flooding to their home or property. For those that live in a high-risk flood area, they may be required by law to purchase flood insurance. The National Flood Insurance Program offers help for homeowners to get subsidized flood insurance when they live in these high-risk areas.
High-Risk Flood Areas Cannot get Flood Insurance
There are many homes that are in areas that are considered high-risk for flooding. This means that they are in an area that has a 20% chance or higher of being flooded during a 30-year mortgage. This can make things worrisome for homeowners when they find out that their homeowners insurance does not cover damages due to flooding. Flood insurance is not only available to these homeowners, but it is sometimes required when purchasing a home in these areas.
Fortunately, the National Flood Insurance Program provides maps and lists of areas that are prone to flooding. This can help people know their risks even before they purchase a home. The NFIP is a federally backed program that helps ensure that everyone who needs flood insurance can receive a policy. These policies are offered through private insurers and backed by the federal government to provide options for those in these designated areas that participate in this program.
Those Not in High-Risk Areas Do Not Need Flood Insurance
If a community gets rain, that community can flood. Even if flooding has never occurred in a neighborhood, it does not mean that it will never happen. Large storms can saturate the ground, even small bodies of water can become too full, these things can cause a home to flood. If that occurs, the damage can be extensive. Without the right insurance, those damages will have to be paid out of pocket.
If it Floods, FEMA will Pay the Damages
FEMA does provide help in a lot of situations and disasters around the country. However, this only occurs when the President has made a disaster declaration. Floods occur all over the country and never meet the level of a disaster declaration. In these situations, FEMA cannot provide assistance. In addition, many of the funds that are distributed by FEMA will not cover all losses due to the flooding. In some cases, the assistance provided comes in the form of a loan that must be paid back. In the end, those without flood insurance will still be paying a lot out of pocket. It is better to be prepared and get insurance to cover all the damages.
Even if it Floods, It Would Not Be Much
Many people believe that even if their home got a little bit of water during a flood, it would not cause much damage. This can often cause them to not purchase flood insurance. However, it is estimated that even 5 inches of water can create $25,000 in property damages. Between the porous materials being damaged by the dirty water to the increased threat of mold growth, flood cleanup and repairs can be very expensive for a homeowner. This makes it vital to get the right protection.
Only Homeowners Need Flood Insurance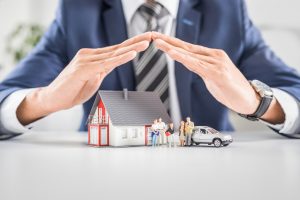 Even if a person rents their home, they can face risks of damages and losses due to a flood. Standard renters insurance policies do not cover most water damages. If a person is renting in a high-risk flood area, it is a good idea to get flood insurance to cover personal property during such an event. Businesses, condo owners, and renters can all purchase flood insurance protection to prevent the devastating costs of the losses they may face.
Flood Insurance Is Not Available to Homeowners During or After a Flood
Flood insurance is available for purchase at any time. Homes that have been flooded previously are still qualified to get flood insurance to protect them from future flooding. Even if the flooding has put the area into a higher risk category, homeowners can get a policy from the NFIP. Even if the flooding is still occurring in the area, homeowners can purchase flood insurance. However, in most circumstances, coverage will not begin until 30 days after the first premium is paid. One exception to this is if the area was recently upgraded to a high-risk area. In these situations, some coverage may begin after only one day.
Any type of flooding can create serious damages and risks of mold in a home. When a flood occurs, it is important to take steps immediately to minimize the damage and risks associated with water damage. This can be costly and burdensome to many homeowners. This makes it very important to stay up to date on the information available and get the insurance policies needed to keep a homeowner and their family protected in any situation.