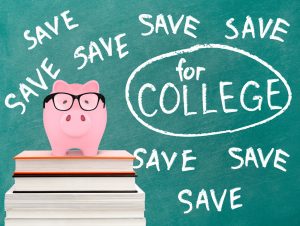 Starting out in life with tens of thousands of dollars in debt is a terrible way to go as a recent college graduate. It prevents them from taking on their dream job since they often have to take the first job offer that they get so they can start paying back the loan.
There are some creative ways for students to lessen or even eliminate their tuition fees but for those that can't there is a lot of pressure when it comes to paying off their debt.
And, it makes it hard for them to buy a car, a house, or invest in their future or retirement. That's why so many parents these days are trying to find ways to help their children pay for their education so they can start out in their career and adult life without too much pressure.
In this article, I will go over some ways that you can pay your child's tuition without having to have tens of thousands of dollars in cash.
1 – Take out a home equity loan
 When your home is gaining in value, it makes sense to use that equity for something worthwhile. Something like the education for your children to give them a good future is an example.
If you are in Canada then AMF Equity Loans in Edmonton will help you figure out the best way forward to taking out an equity loan. If you are in the US then your bank will help you out.
The way it works is that as your home builds value you can then take out a sort of second mortgage based on the current value. In many cases, the loan terms will be much more favorable than cosigning a student loan for your child.
The interest should be lower and the payments will be added to your current mortgage payments so it's easier to deal with also. And if you sell your house for an even higher value than when you took out the equity loan, then you can pay off your child's education with very little pain.
2 – Use a Roth IRA
 While you don't want to do this too close to when you plan to retire, if you have a lot of years left to add to it, you can draw out some money for their education costs.
The benefit to doing this is that you can withdraw funds from the account penalty free if it is being used for university tuition. This makes it very easy to pay cash for their education and avoid paying any interest which saves a lot of money in the long term.
The only thing to know is that you can only withdraw what you've put in and not the interest gained over time. So, if you added $60,000 and have $10,000 in gains, then you can't withdraw $70,000. You only have the original $60,000 available to withdraw.
3 – Use a 529 plan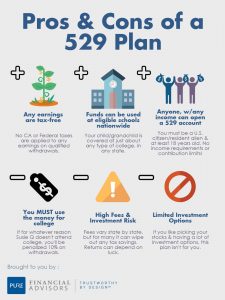 When your children are still little, you can be planning ahead and take advantage of a tax-advantaged 529 plan to save money that they can use as college tuition. One thing to note, though, is the tax advantages will vary since this is state supported and not federal.
Some states will offer tax deductions on the withdrawals and others tax credits.
But, the idea is that you can save money for their future with the added benefit of saving money on your taxes over the years.
There are other advantages to this as family members can also contribute. If your parents want to help out their grandchildren and get a tax break at the same time, then this is a good way to go. And you can also change the beneficiary at any time so if one child decides to not go to college then you can use it for another who does decide to attend.
4 – Start a side business
There are so many ways to make money online these days that you can also start a  side hustle that can help pay their tuition. Without needing to take on a second job, you can start an affiliate marketing website that generates a passive income that you can use to pay cash for their tuition.
Or, you can start a small ecommerce site and sell products that you are passionate about. If you or your wife is crafty then you can sell your creations on Etsy and use the profits this way.