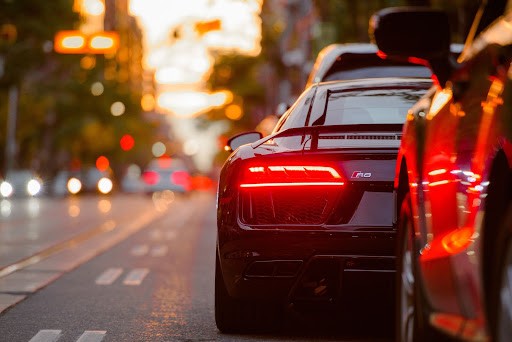 While there's a lot of freedom in getting behind the wheel, there's no denying that it's also expensive. After all, not only do you have to buy a car, you have to be able to keep on top of essential vehicle maintenance and cover the cost of fuel. The latter of which may be particularly charging right now, as rising fuel prices are sparking panic across the US (and beyond). 
According to a recent study, the average cost of running a car in the US is $773.50 a month – a figure which is inaccessible to many families operating on a tight budget. With that in mind, here are some top tips that you can use to cut down your expenses when getting behind the wheel, whether you are just learning to drive or planning a road trip.
Buy a second-hand car.

You can cut down the costs associated with getting on the road by resisting the urge to splash out on the latest sports car when you head to the dealership. While it may be incredibly tempting, buying a car second-hand can save you hundreds of dollars (if not more). However, you should ensure you buy from a reputable dealership or a person that you can trust. 

Keep on top of car maintenance.

The amount of maintenance your car requires will vary depending on the make, model, and age of the vehicle – however, keeping on top of your maintenance schedule will save you money by eliminating the need to pay for expensive repairs further down the line. This is because you'll be able to identify any issues ahead of time before they become a significant problem. If you want to put together an effective maintenance schedule, then you should get in touch with the company you purchased the car from. For example, you can see a great example of a Ford Recommended Maintenance Schedule if you

click here

. 
Don't try to be a mechanic.

While you may be able to carry out some basic car maintenance tasks on your own – such as switching out their tires – it's also crucial that you know your limitations and don't try to be a mechanic to save money. After all, small mistakes could not only cause issues further down the line but could make the problem much more expensive to resolve. 
Earn an income while driving.

If you want to spend as much time driving as possible but cannot afford to hit the open road as often as you'd like to, why not look into some

jobs for those who love being behind the wheel

. For example, you could work part-time as a taxi driver or delivery person. While this may not seem like the most glamorous side hustle, it's a great way to bring in some supplementary income to support yourself and your family. Alternatively, you might want to consider becoming a driving instructor, especially if you'd like to dedicate most of your time to get behind the wheel. 
Buy an electric vehicle.

Buying an electric vehicle is another great way to save money when driving because you will no longer have to fork out hundreds in fuel costs each year. You'll also be able to forgo the congestion charge in many cities, due to the fact that your car is much better for the environment. You may also be able to secure free parking when out and about, which often comes with charging facilities. However, it's also important to remember that electric vehicles can sometimes be more expensive to purchase outright – though you may earn this money back over time. 
Learn how to negotiate when buying a vehicle.

When buying a vehicle, it's vital that you understand the importance of good negotiation skills – and put them into place to ensure you get the best possible deal. For example, when

haggling for a car

, you should make sure you are polite, friendly, and courteous – but should also not let the salesperson know your upper limit right away. 
Plan out your journeys. Planning out each of your car journeys ahead of time (or using SatNavs and similar software) is another excellent way to cut down on the associated costs. This is because you'll be able to figure out which route is the quickest and most efficient – reducing the amount of time you spend behind the wheel. This is a win-win scenario as not only can it save you money, but it will also make sure you're always on time (unless you decide to stop by Starbucks on your way to your early-morning meeting).
Drive conservatively.

Driving safely and conservatively is yet another fantastic example of how you can cut down the costs associated with driving. Not only does it reduce the chances of you getting into a car accident (and having to pay the resultant fees), driving within speed limits reduces the amount of fuel you use, keeping your costs a little lower than they would be otherwise. 
Make sure you're getting the best insurance deal.

Car insurance can be expensive – especially if you're new to driving or have been involved in an accident in the past. As a result, it's important that you make sure you are getting the best possible deal and that you aren't overspending without even realizing this. To do this, you should use online price comparison sites to see which companies have the best packages on offer. However, it's also important that you

choose the right insurance package for you

– as it can protect you financially when things go wrong. 
Consider carsharing.

If you live nearby another colleague,  car-sharing can help you both save money, as you could take it in turns to drive to work each day. This way, you're not spending quite as much on fuel costs, and you're playing an essential role in protecting the environment for future generations. Whatsmore, you'll always have someone to keep you company on the way, whether you want to sing along to the radio or complain about your other colleagues.