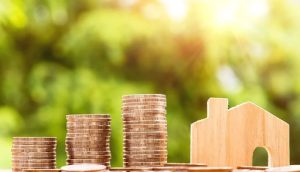 Finding the best rules for saving money can help you maximize your finances while achieving your dream home. Home updates and renovations do not need to be expensive to have maximum effect. 
In fact, small, affordable, and simple changes to the home can make a huge difference. Here are the best and most cost-effective ways to improve the appearance of your home. 
Use storage units
Using storage units, you can declutter your home and free up the interior space, which can make for a more minimal home. A minimal home is easily achieved with fewer things on show, which can make your interior timeless and transformed. 
If you struggle to find affordable storage unit deals, then you should know that you can find the best storage unit deals online through research and comparison tools, which will help you save time and money. You will attain a great price to store your goods and not have to spend time planning and creating your own at-home storage place for your goods. 
Landscaping
The home includes more than just the inside. The outside matters too. 
Therefore, it is useful to transform your exterior to improve the overall look and feel of your home. Some simple landscaping changes can improve the curb appeal of your home, make your garden more welcoming, and not have to break the bank. 
Some simple exterior tweaks that can have a huge effect include:
Painting the wood. Freshening up the wooden features can make your home look brand-new. A simple refresh of the door, fences, and gates can transform the appearance of your home. 

Trim the lawn. Trimming the lawn and keeping it looking fresh can make your home appear well-kept. It will not cost much at all yet have a huge impact on the appearance of your home. 

Add plants. The more colorful and bright your exterior is, the better the outside of your home will look. Simply adding a few plants, which costs several bucks, can make your home appear more inviting and refreshed.
Use neutral paints
If you want to refresh the paintwork inside your home, then you will want to consider using neutral paints. Lighter colors, such as white and beiges, are more timeless. This means you will get longer-lasting results as they will stay on-trend for longer. 
Furthermore, using the same paint throughout the entire house means that you do not have to splash the cash on several paints. You can buy bigger containers, which can always help you save money. 
Enhance the lighting
Another cost-effective way to improve the appearance of your home is to enhance the lighting. Using natural lighting is free, so why not take advantage?
Simply taking down the curtains and letting more light in throughout the day can make a huge difference to how your home looks and feels. More light can make spaces appear brighter and bigger, which can instantly transform the look of any interior space. Or, add lighter window coverings to allow the light to pass through.