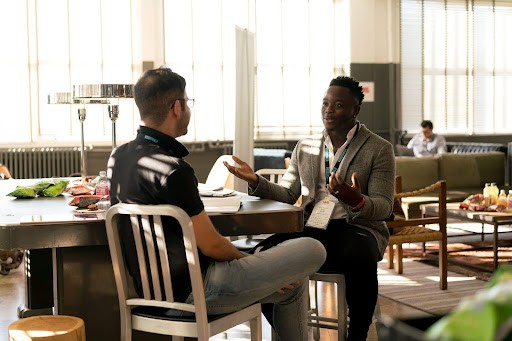 As a small business owner, you'll likely have personal assets that could be at risk if your company is sued or faces financial trouble. Since many small businesses don't have the money to hire an attorney to assist with their legal documents, it's up to the business owner to understand their risks and develop solutions that protect their assets. The following are some common ways small-business owners can protect their assets when starting or operating a company.
Get expert advice
Do you need to put plans in place to sell your business or home fast using a service such as Andrew The Homebuyer to cover outstanding debts if you cannot, or can you put plans in place to ensure your assets are divided between loved ones once you pass? What happens to business debts if you die unexpectedly? And who will take over? Consulting an attorney specializing in small-business legal matters is a good idea if you're starting a business. They can help you avoid common mistakes, such as setting up an unprofitable company or including assets that could cause you to lose money in the future. Ypuo can also discuss what happens to your home and assets should you die while running the company.
Similarly, if you're managing an established company, you should consult with an attorney who can help you make sure your business has the necessary protections in place. Business owners should consider talking to an attorney at the beginning of their entrepreneurial journey, even if they're considering starting a business.
Make a will
A will is a legal document that dictates who gets your assets after you die. If you don't have a will, your assets will be distributed according to the laws of your state, which may not be what you want. A will can help you plan how your assets are distributed, including who gets your small-business equity. There are two main types of wills: traditional and holographic. A conventional will must be typed out and signed by both you and a notary. A holographic will can be any handwritten document that contains all the necessary information, like who gets what and that it's your last will. If you want to ensure your will is correctly executed, you should use a traditional will. 
Get an Umbrella Insurance Policy
An insurance policy is a contract you enter into with an insurer, where they promise to cover you if you have a loss. If you have a business, it's essential to have the appropriate types of insurance, particularly a commercial general liability insurance policy. This insurance covers liabilities from a lawsuit, like defending against a contract dispute or paying for property damage. It's also essential to ensure your business has workers' compensation insurance to cover any injuries sustained by employees. As a small business owner, you're responsible for covering the costs of your commercial general liability insurance policy. A good rule is getting enough coverage to protect your assets.
Use business entities
While you'll want to separate your personal assets from your business assets, using a business entity to protect yourself is essential. Business entities can help you avoid a lot of potential litigation, mainly if you're dealing with investors. You may have heard that you should incorporate your business, but there are a lot of different legal business structures to choose from. The best choice depends on your business, risk level, and goals. Your business attorney can help you determine what type of entity best suits your small business, particularly if you're unsure. Some common small-business entity types include sole proprietorships, general partnerships, limited partnerships, limited liability companies, and corporations. 
Conclusion
Entrepreneurs frequently have to think about ways to protect their personal assets so they're not at significant risk if their business is sued or faces financial trouble. One of the best ways to do this is to consult with an attorney specializing in small business legal matters.