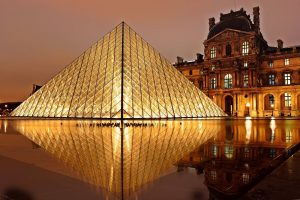 There are well over one million new housing starts a year in the United States. Having your new home built from scratch is stressful but it's also exciting.
When you finally get to walk in the front door of your finished home, it's fun and satisfying. If you're starting a new home or even an office building, there are many types of architecture from which to choose.
How do you know what's best? Here are a few designs that save money in the long run.
1. Green and Sustainable Architecture and Design
With climate change worries for the foreseeable future, green and sustainable architecture is a good choice. Many types of architecture and design fall into this category.
With green architecture, designs go beyond meeting city building codes. Green buildings strive for an eco-conscious approach.
Some features of green buildings include:
Non-toxic materials
Recycled materials
Natural, non-synthetic materials
Use of local wood and stone
More efficient use of space
Renewable alternative energy sources
Water-saving features
Energy-efficient appliances and lighting
Energy-efficient ventilation systems
Care for the surrounding natural environment
Green design is a holistic approach that starts with the architect and carries throughout the entire project. Using nature as a guide to green design helps your home or building serve it's purpose while protecting the environment.
2. Monolithic Domes
If you're looking for an energy-efficient architectural style, consider a monolithic dome. Dome structures are strong and efficient. They can even withstand hurricanes.
The dome structure lasts far longer than a regular home, deflecting high winds, snow, and ice. It's impossible for the wind to blow the roof of your dome since there is no traditional roof! Snow and ice slide right off the sides.
The airflow through a dome is far more efficient than a regular four-sided house. Over time, this saves hundreds of thousands on heating and cooling costs.
3. Shipping Containers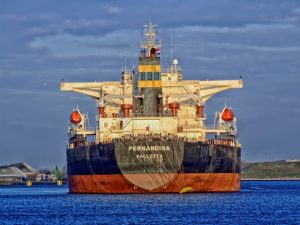 Recycling old shipping containers into residential homes and office buildings also saves money.
Shipping container homes save you stress because they take only a few weeks to build. Traditional homes and office buildings take months and sometimes even a year or more.
Once insulated, shipping containers are also more energy-efficient than traditional homes. The heavy steel used for making shipping containers is rust-resistant. You can still see rust if a piece of metal chips off but the rust won't penetrate the wall itself.
Cost-Saving Types of Architecture
There are many types of architecture that can save you both building and operating costs. If you're building a new home or office, look for green and sustainable architecture for long-term cost savings.
Look for efficient heating and cooling, sustainability, and safety when deciding on the architectural style of your new home or office.
Green design, monolithic domes, and shipping containers are three great styles to consider. These architectural types save money over the long-term. They're also better for the environment.
A good place to start is with an experienced architect. Was this article helpful? Keep reading the blog!