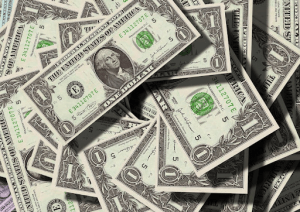 If you feel the pinch of the cost of living crisis, you are not alone. There are thousands of people out there, like you struggling to pay bills and find the money for food. Be aware that other situations you can find yourself in will drain your finances. Take a look below to find out more. 
Extra Dependents
If you have elderly parents who can no longer cope with living on their own, either due to the rising cost of living crisis or ill health, this can knock on your finances. Looking after children and elderly relatives is not cheap as they can't fend for themselves; therefore, they won't bring any money into the home. You will need to have extra funding for food and medical bills for instance. You should always be prepared for future medical expenses as you never know when people in your household will become sick. 
Sudden Change In Health 
Next, you must ensure that you are preparing for a sudden change in your health. Disabilities and long-term health conditions are more common than most people realize. Indeed, most people over sixty-five are likely to struggle with some sort of long-term health issue that completely changes their well-being and quality of life. It's important to be aware of this and mitigate the impact that it will have. One of the ways that you can do this is by exploring health insurance options. Specialist insurance plans will guarantee that you can avoid a change in your health crippling you financially in the future. 
Redundancy 
Next, you should think carefully about how a redundancy will impact your finances. A redundancy will mean a sudden and significant change to your income. This is why you should ensure enough savings to survive for three months. These savings need to be enough to cover all your fixed bills and certain unexpected costs that are likely to impact you throughout the year. You should also always be focused on updating your resume to ensure that you are ready to start applying for more jobs as quickly as possible. You don't want to lose a month preparing. One of the ways that you can avoid an issue here is by signing up with a recruitment agency. They will ensure that your resume is constantly being put forward for jobs that might be relevant based on your current level of skills and achievements. 
Economic Changes 
Arguably, this is the scenario that is most relevant as it's the one that will be impacting a lot of people right now. Many individuals are struggling with a cost of living crisis that has left them with a far lower disposable income than they are used to. The best way to deal with an economic change like this – beyond your control – is to make sure you are exploring alternate incomes and secondary incomes. You might also consider thinking about readjusting your budget to meet these economic changes head-on.