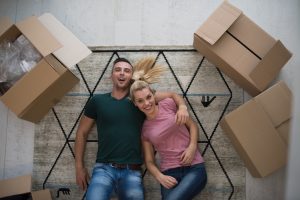 Relocating from one place to another isn't cheap. The immediate financial impact is obvious. You have to either pay movers to pack up all of your stuff or take your precious time to do it yourself. Then you either pay a moving company to move your stuff or rent a truck and move yourself. The costs can add up quick.
However, there are many more costs besides physically move your stuff that you should consider before you decide to relocate. I've learned this after moving well over ten times throughout my life. Here are some of the things you should know that can help you save some money and make the best decision for your finances.
Our Experience Relocating
Relocating is a challenge no matter how many times you've moved in the past. My dad was in the Navy when I was growing up, so we moved every two to four years while I was a kid. Many of those moves required us to move from one coast to the other. Thankfully, the Navy is very helpful when it comes to physically relocating your possessions. However, relocating from one area to another has many more implications than simply figuring out how to move your stuff and how much moving your stuff will cost.
We still ended up moving every few years after my dad retired from the Navy. Then, I finally graduated from high school and spent four years in my college town, one of the longest times I've lived in one place. Graduating from college didn't help me settle down, either. After I graduated from college I started moving again. I spent one year in the Washington DC suburbs before moving to the Florida panhandle. After I arrived in the panhandle, I still managed to move three more times before finally settling down where we live now. Hopefully this is our home for at least the next decade.
One thing I've learned through moving so much is it affects your finances in more ways than you could ever imagine. Before you make the decision to relocate, whether it be for a job or for other reasons, you should do a thorough analysis of how the relocation will affect your finances. Some moves are great for your finances while others could leave you financially devastated.
Cost of Housing
Most people consider the cost of housing before they relocate. However, they only look at the numbers on the surface, not the deep dive into the nitty gritty that you'll need to make a proper decision. Housing is usually one of the most expensive costs in a monthly budget, so it makes sense to spend extra time analyzing this cost.
The first decision you'll need to make is whether you'll rent or buy a home in your new location. I usually recommend renting for at least a few months until you get a better idea of where you'd like to live in a new town. If you do decide to rent, make sure you consider security deposits, pet fees, parking fees, application fees, amenity fees and maintenance fees. You usually won't see all of these fees on every rental, but being thorough is key. When you rent, make sure you add in any cost for extra storage you may need. Finally, make sure to get a renters insurance quote before you move as prices may differ significantly from where you currently live.
Consider the Following If Buying a Home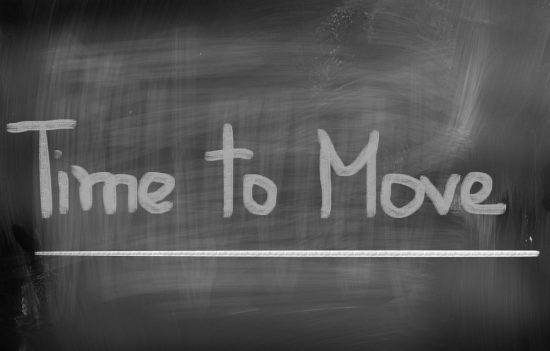 If you decide to buy a home, there are even more costs to look into before you buy. Make sure to look into closing costs you'll have to pay. They can easily add up to thousands of dollars. You'll also want to make sure you have a good idea how much property taxes and homeowners insurance will cost. Property taxes differ based on which tax jurisdiction your future home is in. Sometimes moving just across the street could save you a significant amount of property taxes. Homeowners insurance can vary based on location or the age, size, cost and other factors about how your future home was built.
We've run into major differences in insurance prices when we've recently moved locally in the Panama City Beach area. At one point we owned a $100,000 townhouse built in 1984 three blocks from the Gulf of Mexico. Our insurance was over $1,500 a year. Later, we moved to a house worth multiple times the townhouse. The house, built in 2016, is over double the size and is about a mile or so from the beach. It barely cost us $1,000 per year to insure.
Utility Rates and Taxes
When you're considering moving, don't just look at housing prices. You need to look at utility costs, too. Find out how much electricity, water, sewer, gas, trash and other utility services will cost you before you move. You may be surprised to learn that in addition to the cost of services, different localities may implement utility taxes that could make up a significant portion of your utility bills.
During our most recent move, we discovered one area we were considering living in had insanely high water and sewer rates. It turns out the city had built a sewage treatment plant for the future growth they had anticipated. Unfortunately, they built the plant just before the housing crash. The plant has less than a couple hundred customers and the sewer bills are outrageous as a result. Needless to say, we decided not to live in that area.
Costs of Furnishing and Decorating a New Home
Even if you're moving within the same city, you'll still have relocation costs in addition to physically moving. Usually, one of these costs involves making your new house your home. We always want to put our own touch on our homes. How we do that has differed in each house. That said, we usually end up painting the walls or purchasing new decorations to fit our new home's style. You may even find that your furniture is too big or too small for your new spaces. That unfortunate discovery can result in the large expense of finding new furniture.
Income Taxes
I'm very thankful that we live in Florida, one of a few states that have no income tax. Unfortunately, the majority of states do have income taxes, so you'll need to plan for them. Moving from one state to another can result in a large change in the amount of state income tax you pay. In some cases, localities, such as New York City, may have locality income taxes as well. In addition to the tax rates, you'll want to see what each state or locality allows for deductions and credits. Every location is different.
The easiest way to compare would be using tax software that doesn't charge you until you file your return. Then, take the information for your last year's state tax return and input that information into the new state or locality to see the estimated difference in tax paid.
Job Market
Whether you're moving to take a new job or moving for other reasons, you should definitely investigate the job market. While your salary in a big city may have been high, moving to a smaller city may drastically lower your income. Some cities may have no demand for certain skill sets, either.
When I moved from Washington DC to the Florida panhandle, I was lucky to secure a small raise. That small raise turned into a huge raise once factoring in the lower cost of living in the Florida panhandle. After a short time at my new employer, I realized I wanted to move out of public accounting and into corporate accounting. Unfortunately, there wasn't a high need for corporate accountants in Florida that would pay my target salary. It took many months of job searching before I found a good fit. If I was still in the Washington DC area, I probably could have found a new job in a few weeks.
Cost of Child Care or Private Schools
If you have children, don't forget to consider their expenses either. Child care was outrageous in the Washington DC area but is much more affordable where we now live in Florida. Depending on your school district, you may decide to send school age children to private schools instead of the public schools they are zoned for. These expenses can add up quickly. Make sure you account for the change in cost when negotiating a new salary.
Moving Is More Expensive Than You Think
Just because moving is expensive doesn't mean it isn't the right move. It may make sense to make less money and live in a lower cost of living area. It may also make sense to move to a more expensive area to move closer to family or to help take care of a sick relative. Money is only one factor in making the choice to relocate. That said, it is an important one. Make sure you can afford relocating to the new area before you make the move or you could end up in a financial mess.