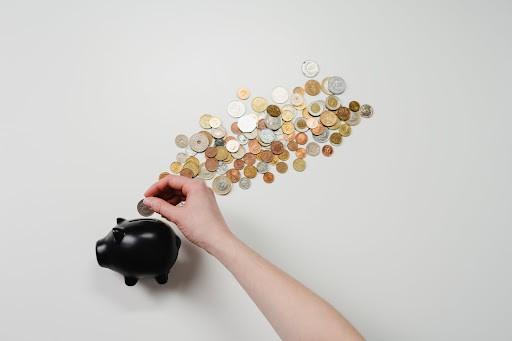 Throughout life we all experience ups and downs when it comes to our finances. From an early age, most of us are told to go to school, get a job and stick with it. There is so much more to life and as life can be unpredictable we need to be prepared and in a better financial situation. If the only income you have is your employment, what will happen if they decide to close tomorrow? You would be in a very sticky situation and find yourself with no income and just some savings to fall back on. However, if you have multiple streams of income no matter how big or small they are if one of them stops then your life doesn't need to come to a halt and a quick rush to find funds to keep you going. 
There are times in life where we will experience issues with money and this can be the loss of employment, over the pandemic this was one of the biggest issues that came with the lockdown and aftermath from everything. Businesses had closed, companies downsized and a lot of people found themselves out of a job. Another time in life when you may find your finances being affected is when you are injured. Accidents happen and at some point or other we are going to be off work due to a broken bone, car accident or something else unfortunate that has happened to us. If we experience an accident that wasn't our fault that could be a way to help you tide things over financially. By speaking to an accident lawyer like Bernstein & Maryanoff they can help you see what compensation you may be entitled to and be able to help you get it. 
So, what things can you do to put in place to help yourself be in a better position? Well, the first would be looking at earning a second income. There are lots of ways that you can do this, the first would be to get another employed role, you could work at a bar in the evening, drive a cab or find something you can have more flexibility on when you can carry out the work. You can also look at the self-employed option. So many people create a side hustle that they run alongside their normal jobs. You could set up a service-based one where you are a virtual assistant or social media manager or if you have a skill or hobby that can be used as a business model you could try that. If you are a talented artist you could sell your paintings and designs online. 
There are other options but they are more long-term where you look to take some money you already have and invest it. Investing is getting easier these days with apps and guides on how to but it isn't an immediate return. You can end up getting a lot of money back but it would be over years where it has time to create a good return.