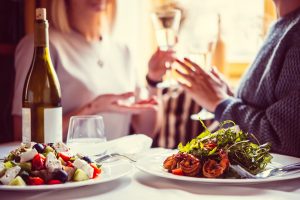 There's a certain pleasure about good food that you can't obtain from any other source or substance. Food dictates so much of our lives.
We spend thousands of dollars a year dining out at restaurants. We spend hours in the kitchen preparing delicious meals for friends, family, and sometimes just ourselves. Even most of our holidays have a significant food or meal element involved.
If you find yourself enamored with the limitless flavors, textures, and combinations of foods, you may want to consider possible careers in food that can unite your passion with your profession.
Not sure what your available options are? Don't worry, we're here to provide some suggestions. Keep reading for five common and rewarding food-related careers.
1. Start a Restaurant
If you have your own unique flavors and styles, it may be advantageous to start your own restaurant. Going down this career path will allow you to build a business from the ground up, forming it exactly as you see fit. For example, this is a popular option for people seeking organic food careers.
You could start the first restaurant in your town that uses all organic products. You could also cater to niche consumers, such as vegans and vegetarians. Regardless, make sure you're focusing on the types of food you're passionate about.
Read more here about how to avoid common mistakes with perishable foods.
2. Become a Local Food Critic
If you have a keen tongue and are quite knowledgeable in the food industry, it may serve you well to become a food critic. While it can be difficult to make a living this way, you can do it on the side until your career takes off.
This is one of the best food jobs. It allows you to try new and exciting restaurants trying to make an impression on the community while carving out a name for yourself as a reputable food critic.
3. Become a Traveling Social Media Food Influencer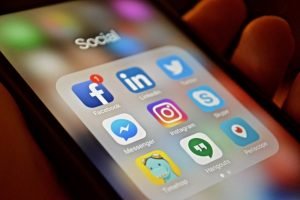 One of the most exciting and rewarding careers in food requires some skill with social media. If you can build a respectable following of people interested in both food and travel, you could become a social media influencer who gets paid to travel around the world. You could travel and eat at various destinations and publish your thoughts and insights about your experiences.
Your flights, lodging, and meals will likely be paid for. And anything that isn't comped will be tax-deductible.
4. Start a Bakery
Rewarding careers in food can also be found in bakeries. If you have a knack for cookies, cakes, pastries, and other baking goods, you may be able to establish a popular bakery in town. Like starting a restaurant, this allows you the freedom and flexibility to run things however you please.
You may choose to cater to specific consumers or events. The choice will be in your flour-covered hands.
5. Become a Chef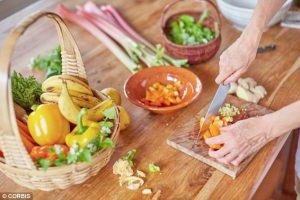 One of the most common culinary careers involves going to school to become a chef. While culinary school isn't a necessity, it does give you credibility. In some cases, such as working for high-end restaurants, you may be required to have a degree or certification from various programs.
However, some restaurant owners may be willing to hire you after trying some samples of your cooking.
Looking for More Careers in Food and Other Business Advice?
If you're looking for more advice about careers in food and other business ventures, be sure to check out some of our other articles before you go. Our blog is dedicated to helping people like you improve their lives through business and finance. Good luck with your culinary career!