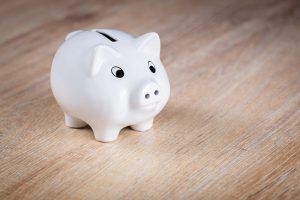 More and more people are relying on the internet and mobile devices when it comes to looking after their money. You can go online to do your banking, your grocery shopping, and even your taxes. It's no wonder that fewer and fewer people are carrying physical money these days.
This digitalization of money is in many ways a good thing. It has made our lives much more convenient since any financial transaction you can think of can be carried out at the click of a button. But it does bring with it plenty of risks to you and your hard-earned money. 
There are many cyber criminals out there, coming up with new ways to steal consumers' passwords, identities, and money online. And therefore it is more important than ever to be careful when using the internet. There are some common scams and tricks used by these nefarious individuals that you should be wise to if you are going to protect yourself.
To help you enhance your financial security, here are five tips for keeping your money safe online.
Check your emails
A common scam used by cybercriminals is sending fake emails that look like they come from a professional organization, such as your bank. The more advanced examples will copy the email, font and branding of these companies to make it look like the real deal and trick you into clicking on a malicious link. These attacks – known as phishing – aim to install malware or steal your data by directing you to a fake website or email attachment. The attackers can then use this to steal your identity and your money. 
The best way to avoid this is to spot the signs. Your email provider won't always be able to identify a phishing email so you need to learn to tell the difference. Always check the email address before clicking on a link in an email to make sure it's really been sent by the company they claim to be. Look for signs like poor spelling, or unprofessional-looking email layouts. It's a good habit to avoid clicking links in emails, and instead copying it into your search bar.
Look at the URL
One surefire way to know whether a site is secure before visiting it is to check the URL. If it begins with HTTPS, rather than simply HTTP, this tells you that the connection between you and the website is encrypted so hackers can't spy on your computer activity. If you're still unsure if a website is safe, search online for user reviews to make sure. Consumer advice sites like Trustpilot are a great way to tell if a site or company is the real deal.
Use security software
It is incredibly important to make sure you have a good antivirus program installed on your computer to ward off malicious attacks. This will give you some protection if you accidentally click on the wrong link. You need to be vigilant about keeping this software updated so that you always have the best possible protection at all times.
Avoid public networks 
Although there's nothing wrong with using the wifi in your local coffee shop or library when you need to get some work done, you need to be careful about what you access when out and about. You should never open your online banking account or input your payment details unless you are at home on your own secure connection. It is possible that on a public wifi connection the traffic could be intercepted by hackers who are out to steal your data and your money.
Be careful
The final piece of advice, which should go without saying, is to be careful. If you spend a lot of time on the internet you will have an idea of how to avoid a scam but even the most tech-savvy users can be caught out. Perhaps you are someone who invests in cryptocurrency, like Bitcoin. Crypto is still a relatively new phenomenon, so many people are not aware of all the regulations and processes surrounding it. Make sure you learn about Bitcoin security to keep yourself safe. And remember, if you're ever unsure whether something is a scam, always err on the side of caution.
These are just a few of the things you can do to keep your money safe when using the internet. The key is to never assume a website or email is safe and always be vigilant about what you are doing. What online security tips have we missed? Let us know in the comments!