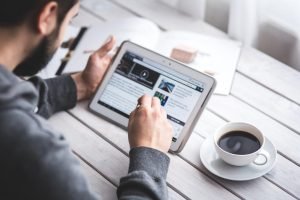 There are few things in life that are more annoying than having a tangled mess of charging wires plugged into your home's outlet. In the 21st century, owning several devices such as a smartphone, iPad or tablet is common for almost every household, and that's per individual. The number of devices owned per person is expected to rise in the next decade as we become more reliant on technology. What that means is that it's become necessary to find more efficient ways to charge multiple devices without creating an eyesore or fire hazard.
The good news is the answer is already here. The MAGFAST charger has revolutionized the way consumers can power up their vast collection of smartphones and devices. Why struggle with trying to find the right charger or deal with poorly made chargers that constantly break? MAGFAST is the solution for every charging need.
The company makes the following products:
LifeCharger™ – great for life on the move
LifeCharger Extreme™- good to keep on hand for any emergency
RoadCharger™- a necessity for keeping in any vehicle
AirCharger™ – wireless charging stand for every device
WallCharger™- plug and charge all your devices
TimeCharger™ for Apple Watch™- easy charging for your Apple product
Amazing Products
These amazing products were developed by Seymour Segnit who is the founder and president of MAGFAST. Segnit is an intriguing businessman with a wide array of experiences. When he founded the company in 2017, it was to fill the void for quality-chargers that work everywhere and don't break after a couple of weeks. His entrepreneurial spirit kept the dream of wireless chargers alive while he raised the money needed to put his great idea in motion.
The seed money for the MAGFAST charger production costs was raised through crowdfunding, which is an alternative to taking out a bank loan or to finding investors. When the crowdfund hit the $300,000 mark, Seymour Segnit got the ball rolling. It's worth noting that the crowdfunding campaign reached its mark in just over 14 minutes. Segnit happens to be an expert in technology, internet sales and funding sources and it shows when it comes to getting people excited about his products.
MAGFAST Charger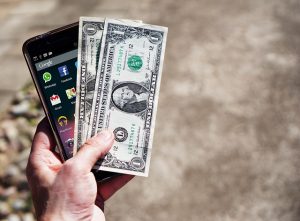 The MAGFAST charger is an exciting piece of technology because its design works by using magnets as the charging element. The company is constantly researching and developing new designs with more powerful capabilities. MAGFAST works for iOS and Android making it an invaluable product.
Seymour Signet's background has been anything but boring. He is a graduate of Oxford University where he received a degree in engineering. After graduating, he went on to work for Ogilvy & Mather, and later Saatchi & Saatchi. Seymour Signet also gained notoriety as a radio personality at Capital radio in London, but he continued to search for more experiences.
His curiosity drove him to seek new business opportunities, so he became an entrepreneur. His desire to create seamless experiences for consumers eventually put him on the path to create wireless charging stations for everyone. His company is a leader in efficient, forward-thinking charging technology.