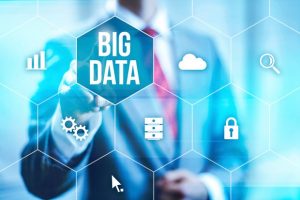 Big Data is a trend that isn't going away anytime soon. With the right analytics software and the ability to spot patterns, your business can convert more leads and become better marketers. These traits are synonymous with successful companies. Of course, the info isn't going to make a difference unless you empower your workers to use it effectively, something businesses tend to forget. 
When it comes to managing the relationship between customers and the company, they are the boots on the ground. People interact with them more than anyone, so they should be ready to engage. And, you can ensure they are with a handful of helpful tips that are easy to implement.
Here are the compelling ways you can provide them with the tools they need to succeed, and, in turn, help the company.
Track Their Metrics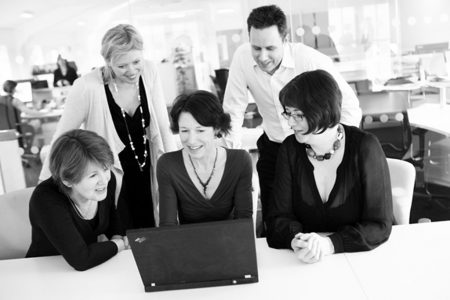 The temptation is to focus solely on the customer and forget about your employees' traits. However, it's a big mistake because the personality of your workforce is a major factor in the staffs' ability to turn leads into conversions. For example, you can keep tabs on their weak points regarding customer interaction and incorporate new techniques to improve them. 
Although tracking employee metrics is tough, it's not impossible. One of the most common techniques is to record and analyze phone conversations. From the recording, you can figure out where they went wrong and provide individual feedback. Also, getting them to CC you into their email and social media threads is another option.
 An excellent tip is not to forget the impact of talking face-to-face. Following their remote conversations is helpful, but you learn what makes a person tick from personal interactions.
Train Them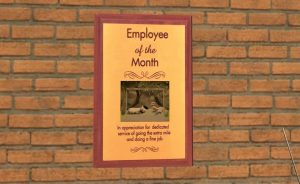 One major mistake businesses make again and again is to create new policies and implement them without proper training. Employees don't have an innate ability to pick up a skill overnight, which is why thorough preparation is essential.
The question is: "how do you do it?" Big Data opens up a new world of possibilities and can make choosing one option a struggle. Thankfully, some methods are tried and tested and have a high hit-rate. At the top of the list is an individualized approach. Analytics are tailored to one person, not a group, and they allow you to target people with certain tests. By using scores and mixing them with customer demographics, for example, you can see where retraining is necessary.
Constant improvement of the training program is essential to ensure the program doesn't get stale. To go to the next level, be sure to keep the future in mind and how customers and businesses will interact as technology advances.
Do It In Real-Time
Training is helpful, but you have to be able to take the sterilized version and put it into practice. Otherwise, your employees won't be able to offer your base what it wants and they'll bounce. Hard work only gets you so far – at some point, the business has got to walk the walk.
The key is to provide them with the tools and the data to enhance the experience in the moment, from live quotes to up-to-date customer activity. When workers can troubleshoot at the drop of a hat, conversion rates tend to improve. A Netsuite CRM is one of the most popular pieces of software on the market as it's a flexible, cloud-based solution. Of course, there are other platforms and you should choose the one that is a perfect fit.
Remember to ensure the software syncs with your current apps provides the necessary functionality. If possible, take advantage of a trial and take it for a test run.
Motivate Employees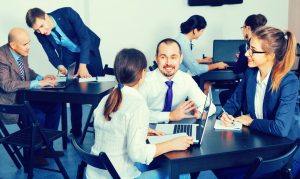 Your workforce has to invest in the program for it to be effective or else they won't listen and learn. When this happens, nothing changes and the same mistakes that annoy and turn-off consumers occur regularly. Unfortunately, the generalization is that employees aren't happy with anything that includes tracking their behavior and performance. They view it as a betrayal.
So, the first step is to show them how it can improve their lives in the workplace. Make the data open so that they can see what you're tracking to promote transparency. Also, take the time to explain why improving aspects of their technique is beneficial for them as well as the customer base and the company. But, words are words until you act, so it's vital to show them that you mean business with rewards.
A bonus system based on the metrics you track will encourage them to invest so that they can secure a reward.