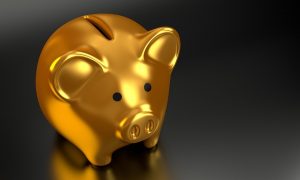 Small costs can really add up for a business, particularly for small or newer businesses. Saving money as a business is important. Luckily, there's some clever pieces of technology out there to help you cut some of those costs. 
Keyless Entry Systems
How much do you spend a year on replacing lost key cards? How many employees leave and forget to return their fob, causing another cost and a security issue? Instead, you could set up an Access Entry System, which would allow your business to do away with key cards and fobs entirely. The system would allow your staff to swipe in with their mobile phones. You would also have the power to allow and revoke access remotely. No more lost fobs and old employees able to get in!
Social Media Marketing
Social Media is a great way to talk to your customer without spending any money at all. Make sure your business is present online, and use the platforms to share reviews, FAQs, products, and deals. Engage with your followers and communicate with your customers to build customer loyalty and brand recognition. 
Besides connecting with your customers on social media, this platform is perhaps one of the most effective ways to connect with like-minded entrepreneurs. Through social media, you will be able to interact with business owners in the same and different fields.
You will get to share ideas and even host online meetings. You will also form partnerships and share resources such as technology, workforce, inventions, products, and many other things. Through social media, you will also get to discover famous and upcoming business owners that have made a significant impact on various industries.
For instance, you can learn about Robin St Martin, a well-known Canadian entrepreneur, through various social platforms. While at it, you can sign up for programs that bring together entrepreneurs globally.
Email Campaigns
There are lots of tools online that allow you to manage email blasts. You can store email addresses, build email templates and even send targeted blasts. Most of these tools are free until you reach a certain number of subscribers, making them a great starting point for newer businesses. 
File Sharing
Google Docs and Dropbox are easy, free ways to store and save files in the cloud. This is ideal if you regularly work from different machines or locations, and makes sharing files between different team members or clients very simple. Cloud-based storage means you don't need to worry if the person you're sharing files with has compatible software. It also means it won't matter if you need to make urgent changes to a document and realize you left your work laptop at the office. 
Remote Working
Offices are expensive places to run. As well as the obvious costs of rent, electricity, and water, there's also the cost of office supplies and less obvious things like stocking the staff kitchen. Technology now means that your team can stay in touch from wherever there's an internet connection. Having staff work remotely saves on office costs and can be good for your team too. No commute allows for a better work-life balance, which means less stress and a happier workforce. A happier workforce is less likely to look for a new job, saving you the cost of recruitment too. 
Embracing tech can be a great way to cut back on many of the expenses surrounding running a business. Instead, this frees up more funds for more important things, like keeping the lights on and paying your employees' salaries. Keep on top of new technology that could work for your company, and stay ahead of the competition with cutting-edge tech that could save you some serious amounts of cash in the long run.