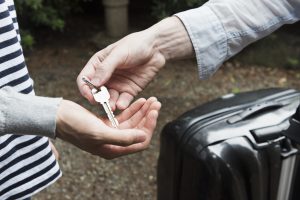 Around 150 million travelers use Airbnb every year, proving how popular the company is.
Regardless of who you are, Airbnb is attractive as it lets you curate your vacation and find your dream accommodation. But there is an etiquette to follow so you don't stumble across a dud listing. Perhaps you're new to Airbnb, and you're not sure where to start.
Does this sound like you? Don't worry; you've come to the right place. Here is everything you need to know before booking an Airbnb.
Focus On the Location
One of the top Airbnb tips is figuring out your desired location. You can search a specific by clicking on "Show Map," which is excellent if you know where you want to stay. Or, even if you're unfamiliar with the location, this will give you an idea of which neighborhood is the most accessible.
Consider Sleeping Arrangements
A crucial part of vacation planning is factoring in the sleeping arrangements. Decide how many people are coming and whether everyone is comfortable sharing rooms or if you'd rather have separate ones. If you've got a pet, then find accommodation that accepts this.
Read the Reviews
As you compare Airbnb options, it's essential to read reviews. This will tell you whether each place is worth your money and whether the listing accurately represents the accommodation. And make sure you return the favor once you've chosen an Airbnb, especially if the house wasn't up to standard.
Check Out the Amenities
When browsing places to stay, considering the amenities is a must. To make the process easier, list all your desired amenities so you can filter your search. For instance, you may want access to a washer or free Wi-Fi.
Read the House Rules
Familiarize yourself with house rules as it lets you narrow down your search. Note that there are strict Airbnb hosts, so take the time and dive into each listing. A host, for example, may want you to bring your towels or may forbid parties, so do your homework to avoid any drama on your trip.
Factor in the Price
A less exciting but crucial part of trip planning is outlining your budget, especially when traveling as a group. The beauty about Airbnb is it's transparent with pricing, which means you can see how much each night costs. You should also check whether there's a cleaning or service fee as it could hike up the price.
Further, consider the host's cancellation policy as it should be stated clearly in the listing.
Follow These Tips When Booking an Airbnb
Hopefully, you're now confident about booking an Airbnb for your next getaway.
During the planning stages, it's vital to decide on the location, list your ideal amenities, and read the house rules before paying anything. You should also check for hidden fees and consider the reviews for peace of mind. Good luck with your search!
Did you find this article helpful? If yes, check out the rest of our blog for more tips and tricks.