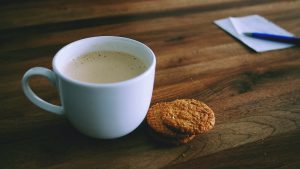 If you're a workaholic who loves to sit at the desk, pinging off emails or lead meetings to find out the next step in your marketing strategy, the idea of taking a break probably sills you with dread. You cannot envision yourself not working. However, working non-stop can be as bad for your health as refusing to exercise or eat healthily, and sooner or later, it will catch up with you. Even though you might not want to take a break, you need to force yourself, and here are four ways to do so. 
Create a Schedule (And Stick to It)
As a workaholic, you probably already have a schedule. However, just because you have created one doesn't mean it is effective. Take a look at it and identify where you could squeeze in breaks to help refresh your memory. Similarly, appointment scheduling software can also benefit your daily routine, but only if you stick to it. Your brain needs the opportunity to escape from working all day long, and by automating bookings for appointments and meetings, you don't need to worry about finding the time to get away from your desk. 
Find Natural Pauses
Everyone's workday has a rhythm to it. It may start slow, but once you've had your coffee, you can speed through your tasks with ease. Still, you can't work all day long no matter how hard you try, and there will be natural pauses throughout the day that you can take advantage of and force yourself to take a break. These pauses can happen after you have finished your first job of the day, or it could be following a quick meeting with one of your team members. What's important is that you recognize when it is natural and then take advantage of it. 
Go Out For Lunch
If you're used to eating lunch at your desk, you fail to get away from the work environment. You might manage to get plenty done over lunch, but you will still benefit from getting out of the office. Even if you take your lunch to the park, the fresh air will do you a world of good, and you also don't need to worry about spending money at a local cafe. 
Embrace Remote Work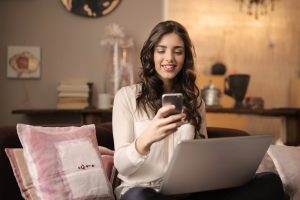 More businesses are recognizing the importance of remote work for the mental and physical benefit of their staff. If you work in an industry where remote working is possible, you can use this to your advantage. Being at home will feel like a break by itself, and this will make you more productive, meaning you can take breaks whenever you need it. You might even finish early, and this is something you should celebrate, rather than look for something else to do, at least the first time, anyway. 
Take a Break
You might think that working yourself into the ground will impress senior management and clients, and perhaps it will. However, it will also force you to burn the candle at every possible end. Sooner or later, your workaholic lifestyle will catch up with you, which could spell disaster for your professional and personal life.