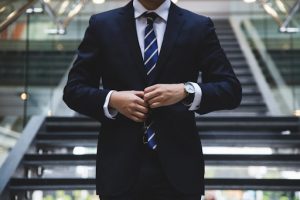 Personal injuries can happen at any time in any situation. Where sufficient evidence shows that reasonable early intervention on behalf of the responsible third party would prevent injuries from happening, your case may go ahead. But what can you expect in terms of a payout?
If your case is successful, your payout will involve consideration towards general and special damages. We are going to cover the difference between these two types of damages, giving you an idea of how your payout will look on paper.
For further information and to discuss your options going forward, always speak to a lawyer (for example, check out this PI lawyers list to find a personal injury lawyer in your area).
What is Meant by 'Special Damages'?
We will begin with special damages. Between the two types of damages, these are the easiest to quantify.
The most direct type of special damages is a loss of earnings. This type of damages involves looking at the period over which you were unable to work due to your injury. A simple calculation can reveal the total loss of pay.
But that is not all. Special damages also cover any other expense incurred as a result of your injury. For example, taxi fares to medical appointments, medical expenses, and any clothing ruined as a direct result of your accident.
You are encouraged to keep all receipts and documentation in support of your claim. Your lawyer is in a position to answer your questions over what may constitute special damages and how to gather evidence.
With the 'easy to measure' expenses covered, we move on to the difficult to measure damages. These are known as general damages.
What is Meant by 'General Damages'?
General damages are more difficult to define. Lawyers and courts often use precedents as guidelines in deciding this part of a claim. Why? Because general damages are likely to involve looking at broader aspects of the case, such as the claimant's current and future lifestyle, meaning subjective decisions are necessary.
Let's dig into this type of damage a little more.
For example, general damages could cover you for any insurance excesses you have paid as a direct result of your accident. In this case, you can seek to prove that the insurance excess was a necessary out-of-pocket payment that you would not have otherwise incurred.
Another example of general damages may involve looking at suitable compensation for any future inability to work or seek work. For example, where your career requires a degree of mobility (e.g., using ladders), and where your injury prevents continuing in the same line of work, these damages may cover loss of future earnings.
You may also qualify for payment regarding your career projection. Where a clear pathway into future employment opportunities exists, the courts may rule that any denial to fulfill this potential is eligible for compensation.
As you can see, personal injury claims are not so straight forward. Always seek advice and thoroughly do your research for further information.