Use a holiday spending planner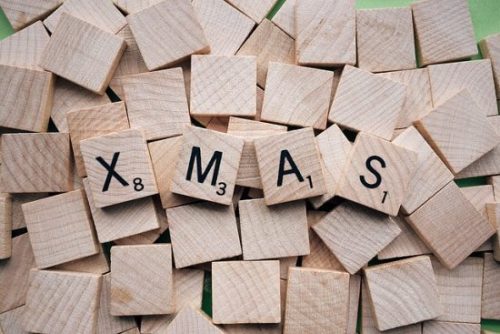 1. This is a great way to stay on budget and track spending over the holidays. We use Personal Capital to track spending.
Shop early and often
2. Buy gifts throughout the year while they are on sale. Use events like Black Friday to get deep discounts. Amazon is always a good choice.
Offer your services as gifts
3. If your tight on cash or you have a hard to buy person on your list, offer your services instead. Examples include: babysitting, lawn care, dog walking etc.
Have a potluck
4. Reduce the pressure and expense of incurring all the costs of hosting. Have a potluck, make a list of dish categories that people should bring so there is variety, relax and enjoy the event.
Shop for decorations at the dollar store
5. No need to get super fancy on decorations. Get into the holiday spirit at bargain prices by shopping at the dollar store.
Do your own gift wrapping
6. It does not have to be perfect.
Do a gift exchange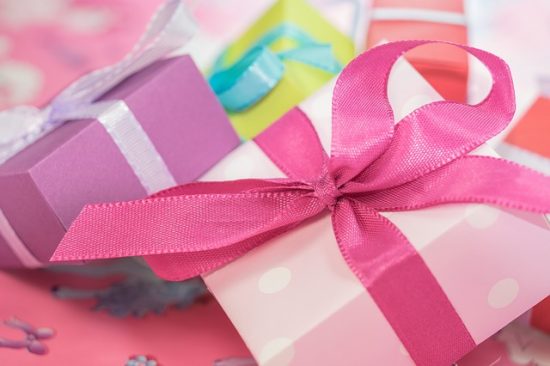 7. This works great for large groups or office parties. With each person only responsible for getting one gift, more thought and money can go into buying a great gift.
Do a group gifting
8. Sometimes its better to receive one expensive gift that you need then multiple inexpensive gifts that you don't need. If you have a friend or family member that would like an expensive gift, consider getting a group gift with 2 or 3 other people.
Shop online
9. Check for deals online before heading to the stores. Online stores such as Amazon tend to offer more selection and lower prices than in store.
Focus on quality time, not stuff
10. The holidays are about spending time with the ones we love. Take a friend out for coffee or lunch and catch up. Reach out to friends and family you have not seen in a while and invite them over for dinner.
Save well in advance
11. The earlier you save for the holidays, the more money you will have to spend on the holidays and the less likely you will incur debt in the New Year.
Ask someone else to host
12. Preparing your home to host takes time and money. Even if you are having a potluck you may still need to ensure that your home is ready to receive guests including decorating, providing games, cutlery or other supplies.
Ask to price match purchases
13. Multiple stores may be offering the same item at different prices. Do some research and ask your favorite store if they will price match to meet or exceed the price of a competitor. If you have a loyalty reward card with this store this will allow you to save money while accumulating points.
Keep your receipt for at least 30 days
14. Many stores may continue to lower their prices during the holidays. If you have made a purchase within a 30-day window and noticed the item you purchased at a lower price, ask the store if they will honor the new price and provide you with a partial refund for the difference. Most stores will need a receipt to show proof of purchase.
Redeem your loyalty points
15. Redeem your points to save on purchases. The money saved can be used for other expenses in your holiday budget.
16. Buying an individual card for everyone on your list can get expensive. Instead you may want to:
Buy cards in bulk of ten or twenty
Buy cards from the dollar store
Send an e-card
Make your own card
Manage expectations
17. Have a discussion with friends and family on your holiday plans for gift giving, travel and other festivities.
Cut travel expenses
18. For some, going home for the holidays may require a plane ticket or bus fare. These costs can be hefty but you can lower them by:
Booking your travel at least 3 months in advance.
Booking travel with long layovers or connecting routes. Be sure to bring a book or a distraction to pass the time.
Show ID for discounts. Some companies may offer discounts to students or seniors when travelling.
Make a gift
19. Consider making a gift that has meaning and sentimental value. Examples: photo & video slideshow, scrapbook, decorate a wooden box or other object for them to store items.
Make some of the tree decorations
20. If you have young kids, this can be an enjoyable activity for them. Print images online of tree ornaments, have them color the ornaments, add stickers, glitter and other confetti, hole punch the top of the ornament and hang it on the tree.
Keep and reuse wrapping supplies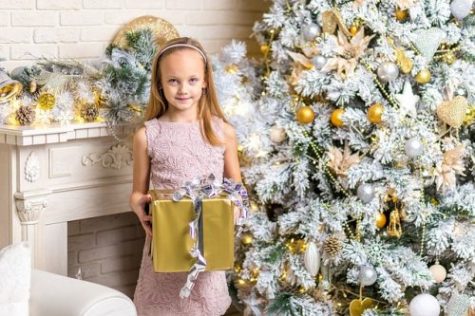 21. Reuse gift bags, bows and even wrapping paper. These expenses might seem small, but they can quickly add up as your gift giving lists grows.
Shop with cash
22. Shopping with cash will keep from going over budget.
Re-gift
23. If you received an unopened gift that you think someone else can get a better use of, you may want to consider re-gifting. Just be sure to avoid re-gifting to the same circle of friends.
Opt for the buffet option
24. Some people may decide to eat at a restaurant during the holidays and avoid the cooking and cleaning all together. If so, opt for the buffet menu and avoid leaving with a hefty and unexpected bill at the end of the night.
Decorate 3-4 focal points in your home
25. Decorating the home for the holidays can get expensive. Minimize the cost by focusing on a few areas in the home. Some great places to decorate include: front door, dining room area, fireplace and stairway.
Enjoy inexpensive holiday activities with the family
26. Skating, caroling and game night are great and inexpensive ways to spend the evening with the ones you care about.
Volunteer your time
27. Decide as a group to volunteer your time for a cause you believe in. This is a great way to save money, give back to the community and feel good.
Set a price limit on gift giving
28. Decide in advance the maximum amount of money you will spend on gifts this year. Then decide how you will spend this money betwen the people on your list.
Rotate gift giving for people on your list
29. If you can't buy gifts for everyone on your list this year, then make a note of it and plan to buy gifts for those people next year.
Relax, spend wisely and have fun