Going into debt is a common occurrence in the United States. People want expensive things, but they can't afford to pay cash today. Most commonly, people take out large loans to buy a car or a home. However, the way some Americans go about taking out debt is completely insane. Believe it or not, some people go to lenders and ask, how big of a car loan or mortgage can I afford? If you're asking the banks how much money you can borrow, you might be in for some massive financial pain. Here's why you should never let a bank tell you how much you can borrow and what you should do instead. When you are ready to get a loan, ignore the banks to get the best rates. Go to LendingTree (Home Loan), Sofi (Personal Loan), or Debt.com (Various).
Banks Usually Have Their Best Interests in Mind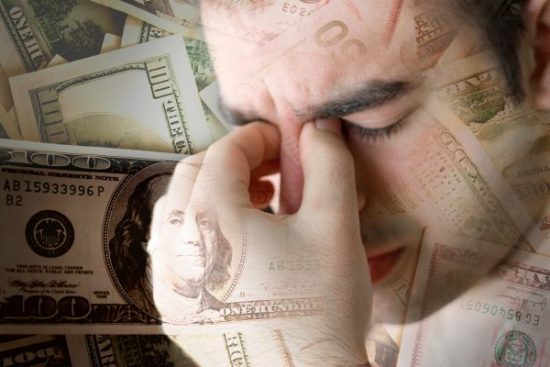 Banks exist for one purpose. That purpose is to make money for their shareholders. On a very simple level, banks make money by lending out money. They get people to deposit money into checking and savings accounts and pay those people a small amount of interest to keep their money in the account. Then, banks turn around and lend that money to other people at much higher interest rates. Their profit is the difference between what they pay you in interest on your savings versus how much interest banks earn on their loans.
Why It Makes Sense for Banks to Loan You More Money
In order to make more money, banks would prefer for you take out as large of a loan as possible. After all, 10 percent interest on a $10,000 loan will earn the bank more money than 10 percent interest on a $1,000 loan. Of course, the bank only makes money if you make your loan payments. If you default on the loan, the bank may actually lose money. So, it does make sense that banks will only loan you money up to what they think you can afford.
Unfortunately, the bank's idea of what you can afford often leaves important items out of your budget. Banks only care that you can make your loan payments, even if that means you can't save for retirement. Needless to say, saving for retirement is important and should be included in any budget. Personal Capital is a good tool to use to manage your finances.
Banks Do Have Checks and Balances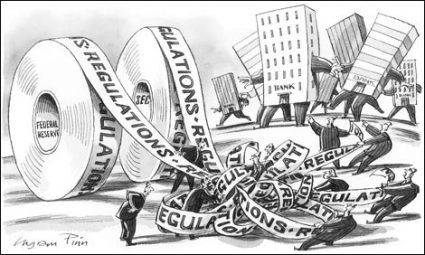 Banks do have some checks and balances to make sure you don't take out an insane amount of debt. Many banks sell their loans, especially mortgages, to other entities. In order to do so, loans must meet certain requirements. For instance, your mortgage may be sold to a company that only allows your total debt payments to be equal to 45 percent of your income at the time of the loan. This would prevent the bank from giving you a loan that would put your debt payments higher than 45 percent of your income unless they wanted to keep that debt themselves, which many banks do not want to do. However, for many people, these checks and balances allow you to take out much more debt than you should.
How You Should Figure out How Much You Can Borrow
The best way to figure out how much you can borrow is to run the numbers yourself. You'll need to take a look at your monthly budget and see how much you can afford for a car payment or a mortgage payment. This can be tricky because life is always changing.
You may be planning on getting a large raise at work this year, but it's best not to include big positive events until they happen. The economy may change and your company may not be able to give raises. If you already took out new debt based on that upcoming raise, your finances could suffer. On the other side of the coin, bad things do sometimes happen. You could lose your job if the economy has a major downturn. Could you make your monthly payments for a few months while looking for a new job? If not, you may want to reconsider taking out a large loan.
Don't Forget Major Life Events
Don't forget to look into the future and plan for other large life events. You should make sure your budget has money set aside for investing for retirement. Similarly, if you know you and your spouse want to have a child in the near future, you may not want to take out a large amount of debt. After all, kids can cost quite a bit. Want to buy a house in a few years? Make sure you're saving for a down payment. Taking out a large car loan that would lower your down payment savings will delay buying a home.
There are many things to consider when taking out a loan. Don't fall into the trap of going to the bank and asking how much they'll lend you. Instead, be proactive and figure out how much debt you can afford in your personal budget. The results may be wildly different from what the bank says, but your finances will often end up in better shape.