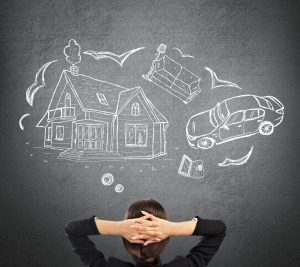 Taking out any type of loan is often a frustrating process. You have to fill out what seems like an endless amount of paperwork. Naturally, each lender has their own special paperwork. Unfortunately, that means you have to fill out multiple similar applications in order to compare multiple offers. The applications ask you to answer question you normally wouldn't disclose to even your closest friends or family. Even though the process of applying for loans is almost never fun, it is very important that you shop around for your loans.
Understand What Taking out Debt Means
Taking out a loan allows you to buy something you likely could not otherwise afford today. Whether you're buying a car, a home or paying for college, you can't always pay cash up front. Unfortunately, not paying cash means you'll need to pay interest in order to get the cash you need. Depending on the amount of money you borrow, the interest rate you obtain and the length of time you borrow the money for, that interest could add up to a large figure over the life of your loan. In some cases, you'll pay hundreds of thousands of dollars in interest payments.
To some, paying extra money in interest is worth the sacrifice. However, I feel you should always try to pay as little interest as possible. One way to do that is by shopping around for the best interest rates.
Interest Rates Make a Big Difference
When you're taking out larger loans, the interest rate will make a huge difference in the total amount of interest paid. Below are three examples that really drive the point home.
Let's say you're going to take out a six year car loan for $30,000. If you take the first loan you're offered, at 5.9%, you would pay $4,715.41 in interest over the life of the loan. However, if you found a loan with 2.9% interest, you would pay a total of $2,263.72 in interest. Shopping around for the best rate would save you $2,451.69, enough money to take a reasonably priced vacation.
The Larger the Loan the Bigger the Difference
The numbers get even scarier when you talk about a mortgage. Let's say you hate debt and decide to take out a $200,000 mortgage with a term of just 15 years. After all, a 15 year mortgage is half the length of the standard 30 year mortgage. The first loan you find offers a 3% interest rate. This loan would require $48,609.39 in interest payments over the life of the loan. However, if you had shopped around and found a loan with a 2.5% interest rate, you would only have to pay $40,044.12 in interest payments. You'd save $8,565.27 just by finding the best rate, enough money to buy a decent used car.
If you're like the typical American that doesn't mind being in debt, you might take out the largest mortgage you can afford. Let's say you take out a $300,000 mortgage with a 30 year term. Interest rates are higher on 30 year mortgages, so let's assume your first offer includes an interest rate of 4.5%. You would pay $247,220.13 in interest over the life of the loan, a staggering amount of money. If you find a loan for 4.25% you would only pay $231,295.08 in interest payments and save $15,925.05. You could easily buy a cheap, brand new car with your savings. It's absolutely amazing how much a quarter percent change in the interest rate makes in total interest paid.
How to Shop around for the Best Loans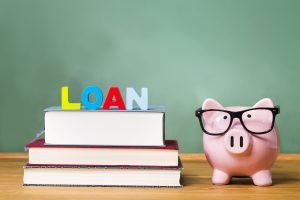 Shopping around for a loan may seem more worth it now that you know you can literally save thousands of dollars by doing so. It isn't hard, but it can be annoying and time consuming. You can shop around the old fashioned way by visiting banks and speaking with loan representatives. Alternatively, you can call banks or visit their websites to apply for loans or at least see what interest rates they are offering.
If you don't want to waste time applying at each location, you can find your FICO score for free online and contact banks to ask what interest rate you would receive based on your FICO score. Of course, each lender uses a different version of your credit score so your interest rate after applying may be different than what you were quoted.
Finally, you can save a lot of time an effort by applying for a loan on a loan aggregation website. In most cases, you'll fill out just one application and then multiple lenders will give you their best offers. You can compare those offers to your local offers then pick the loan that is best for you.