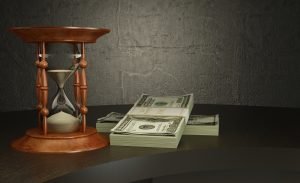 Debt can be seen as a dirty word in today's society, which is silly because most of us have at least some debts, whether they are student loans, credit cards, mortgages, or car payments. However, having too much debt can put an unmanageable strain on your finances and can cause all sort of chaos in your life. That is why we have come up with the following simple strategies below that can help you get out of debt. Read on to find out more.
Paying off the Highest Interest Rate Debt First
If you are going to aim to reduce your debt or even become debt free, you will need to have a firm understanding of interest rates and how they work. Interest rates are the percentages on the original amount you have borrowed that a lender will charge you.
What this means is, apart from the cost of the item or loan that you have on credit, you pay an additional fee that is worked out on what you still owe each month.
Of course, the higher the interest rate, the more you will end up paying, and that is what it is essential to pay off those debts that have a high-interest rate first because you can save yourself more money. Also, it's a great idea to avoid taking out any debts that offer extortionate interest rates in the first place. A particular example of these being payday loans which have been known to charge over 1000%!
Get A Better Paying Job
Next, if you want to stay out of debt in the long term, it can be a good idea to get a better paying job. After all, more money coming in means you can maintain the same lifestyle and save or invest the rest. 
Of course, promotions aren't just handed out for long service, and you may need to invest in some specialist training courses like this online msn to ensure you are eligible to climb the ranks. Luckily, with the abundance of online courses, you can continue to work while you study and therefore the impact on your debts won't be too significant, especially when you consider the financial trade-off that will come your way in the long term.
Freeze Your Credit Cards

To start to get out of debt, some folks take this advice literally and actually put their credit cards in water and freeze them into a block of ice. Something that stops the owners being able to use them for impulse buys, as they have to go through the rigmarole of defrosting the card, and hopefully this time will be enough to decide whether they want to buy the product or not. Creating a budget and sticking to it is another way to start on the path to a debt free life.
Of course, there is another way to do this and is to agree that you will not spend any more money on your credit card. One thing in particular that can help this is to remove all of your credit details from any online stores like Amazon. Also, you can leave your cards at home when you go shopping, and don't forget that you can refuse a credit limit increase if you contact your provider, so there is less temptation to get into further debt. 
Check out some of our other tips and tricks to reduce your debt and avoid lifestyle inflation at the same time. 
There are times when the bills can be overwhelming. Sometimes you can get caught up after a small setback. There are other times when the bills build over time, making it difficult to get payments under control. Late fees, interest, over limit fees can cause serious issues when it comes to credit cards. Once you get behind, small payments do not help to lower your amount due. Increased monthly bills or medical bills can also change you your payment status. Is it time for debt consolidation?
Income Change 
If you have had a major income change, you may not have room in your budget for the same amount of bills that you had before. Sometimes these changes are temporary due to things like missed work. When you lose a job or change jobs, however, the change is long-term and your bills need to be adjusted. When you begin to pay a smaller amount towards your credit card debt, fees often get added. Over limit fees and interest can push your bill back up. You may pay fifty dollars, only to have sixty dollars of fees added on. Without a consolidation, you get nowhere. 
Extra Bills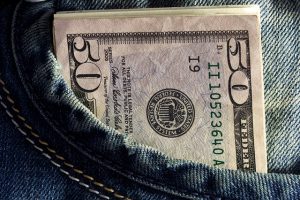 Sometimes your ability to pay comes when you take on some extra bills. When you move into a new home, change your phone company, or have a medical issue. The addition of new or higher bills can warrant a reorganization of your budget. Take a look at debtconsolidation.loans for the best options. If your extra or raised bills are going to continue long-term, then you need to make arrangements to get your debt under control.
Credit Card Fees
Fees help to keep customers motivated to pay their credit card payments on time. They also help lenders make money. When you start to notice that your credit cards are showing over limit amounts, it may be time to take action with a consolidation loan. Call and talk to your credit card company to better understand the fees. Each missed payment results in a late fee. This raises the total amount due and may result in an over limit fee. On top of all this, the interest rate applies. Even one or two months of extra fees can make your credit card bills challenging to pay off. If you notice that you cannot get the payments under control, and they are getting bigger, you may need to consolidate.
Credit Score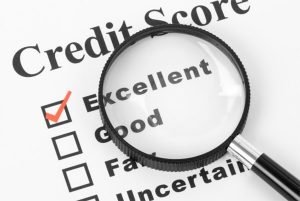 Your credit score can begin to drop even after one missed credit card payment. Your report may show a less than perfect payment history, as well as a high credit usage ratio. A consolidation loan keeps your credit from dropping any further. The payments you make on your loan also help to raise your credit score. If you start as soon as you realize there is an issue, your finances can get under control faster.
Consolidation Can Help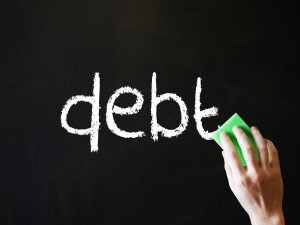 Consolidation is a big help for those that have bills getting out of control. Most people have hardships from time to time. Even one or two missed credit card payments, however, can cause issues. It is important to act quickly to avoid a higher payback rate. There is a solution to make payments easier.
Regardless of the reason why someone goes into debt, borrowing money is very costly. Interest charges are typically added to the amount borrowed, which makes it harder to repay. 
Your credit score can be negatively impacted when you owe too much, which can lead to higher interest rates for new loans, or, being turned down the next time you try to borrow.
Even when we go into debt for a good reason, such as taking out student loans to finance a college education, doing so can increase our stress levels to the point that it increases feelings of anxiety and depression and affects our overall mental health.
If you owe a lot of money, it will be easier and less stressful to pay your regular bills once you have paid off your outstanding balances. The following tips can help you learn how to repay your loans quickly and get out of debt once and for all.
Consolidate Debt and Lower Your Interest Rate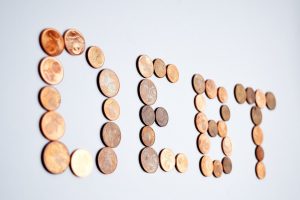 Keeping up with all of the regular monthly bills, along with debt repayments, is difficult for most of us. Just one late payment can cause further damage to your credit score.
One way to relieve some of the pressure is to consolidate all of your high-interest, smaller debts into one. To accomplish this, just transfer all of your debts to one credit card that charges a lower interest rate.
Taking this step lowers the amount of interest you pay overall, and reduces the number of individual monthly payments that you need to make. Sites like CreditSoup make it easy to compare rates and terms for several credit cards and find the one that best fits your needs. Some cards even offer promotional rates of 0%, making it easier to pay off the balance during the limited time the rate is in effect!
Increase Your Income to Pay Off Debt More Quickly
If you're already struggling to keep up with your payments, it will be hard to pay off your outstanding balance unless you find ways to increase your income. Popular options to earn extra cash include working overtime, selling extra assets such as a second car or vacation property, or looking for a way to make money from your hobbies. For example, if you have a specific skill such as knitting or woodworking, you could make some crafts to sell online or at a local fair.
If performing your regular job doesn't take up too much of your time and energy, you might even consider taking on a second part-time job and putting your earnings towards paying off what you owe. You should also re-direct any windfalls that you receive, such as a big tax refund or unexpected gift of money from a friend or relative, towards paying off your debt.
The faster that you pay off your outstanding balances, the more money that you will save in interest charges on the loan. 
Avoid Taking on New Debt
While you might be tempted to rush out and borrow again once you are out of debt, you should resist the urge to do so. Using a budget to help you plan how you will spend your income can help you to control your spending. When you can't afford to buy the items that you want, look for ways to save the money to pay for it rather than going into debt again.
Conquering massive debt is not an easy feat for anyone, but it can teach borrowers several important personal finance lessons. One of the most significant lessons that you can learn is how to tell the difference between true needs and simple wants and desires. Once you've struggled to pay off what you owe, you are more likely to really think about your financial goals, and what you want to accomplish in the future before you make a purchase.
When Consolidating Loans May Not Be a Smart Move
It's easy to get into debt. Flashy new car advertisements pop up during your favorite TV shows tempting you to buy a new car. You see beautiful homes on HGTV that make upgrading your home seem like the perfect thing to increase your happiness. Credit card applications arrive in the mail, tempting you to spend more because you only have to make a small monthly payment.
Regardless of how you ended up in debt, you may be considering consolidating your debt. Common debt consolidation options include debt consolidation loans, home equity loans, personal loans and even zero percent balance transfer credit card promotions. Consolidating your debt can often make your finances much easier to manage. You can even save money on interest payments in many cases by obtaining a lower interest rate.
Is consolidating your debt always a good idea? Consolidating your debt can sometimes be a bad financial move. Watch out for these common debt consolidation traps when you're considering a debt consolidation loan.
Using Secured Debt to Consolidate Unsecured Debt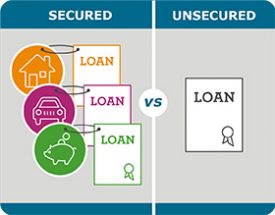 If you've managed to incur a significant amount of debt, you may be looking at a larger debt consolidation loan. Homeowners often see their equity in their home as the perfect solution for their debt consolidation needs. Many banks would be happy to give you a home equity loan or a home equity line of credit to access the money you have locked in your home.
A home equity loan may not be the right solution for you. When you take out a home equity loan, you put up your home as collateral. If you default on your loan, the bank could foreclose on your home to pay off the loan. When you use a home equity loan to pay off unsecured debt, you're essentially putting yourself in a worse position.
If you default on your unsecured debt, your lender can't take anything away from you. They can sue you to get their money back, but they can't take your home away from you. Using secured debt to pay off unsecured debt is something you should give serious thought about before you move forward. It can lower your interest rates, but if the worst case happens and you default, you could lose your collateral.
Consolidating Debt Then Running up a Balance Again
Consolidating your debt allows you to free up your credit limits on your credit cards and other debt you pay off. For some people, a credit card or other loan with no balance is a huge opportunity to buy everything they couldn't previously afford. If that sounds like you, you need to make a plan on how to make debt consolidation work without incurring additional debt. After all, if you run up a credit card balance again, you'll be in even worse shape than when you started. You would have a debt consolidation loan payment and another credit card payment.
To avoid running up a balance again, you can close out your old credit lines. Closing out credit lines may lead to a decrease in your credit score. However, your credit score would also decrease if you maxed out your credit cards again. Yes, credit scores are important, but paying off your debt is even more important. Closing your credit lines is the only way to make sure you won't run them up again.
Consolidating Short Term Debt to a Long Term Loan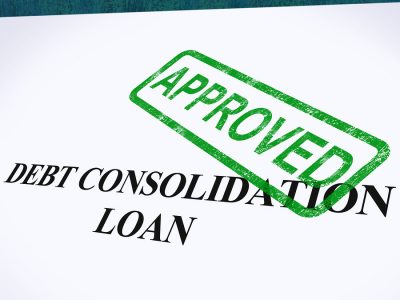 Another common debt consolidation trap is consolidating shorter term debt into a longer term debt consolidation loan. This type of debt consolidation often seems like a smart move. You can usually obtain a lower interest rate and your debt payments could drop drastically. Unfortunately, the longer term could result in you paying more total interest over the life of the loan. This is especially true when you use home equity loans or lines of credit, which are paid back over decades, to pay off other debt balances that are usually repaid over just a few years.
To calculate if you'll pay more in total interest, calculate the total of all of your remaining payments on your current debt. Then, compare that to the total cost of all payments on the proposed consolidation loan. You should also include any fees or other costs to obtain the debt consolidation loan, as you wouldn't have to pay those if you didn't consolidate your debt.
Consolidating your debt to a lower interest rate loan is often a smart move. However, just like any other financial transaction, you need to be aware of potential pitfalls. Make sure you fully understand all of the consequences before you consolidate debt. Otherwise, you could regret your decision if things don't go as planned.