Hitting rock bottom, especially when it comes to finances, is a devastating experience. Debt and bills could be piling up and your credit cards could very well be maxed out. Luckily, reaching the bottom is a great opportunity to turn your life around. Recovering from rock bottom can be a frustrating but amazing experience that results in learning how to take control of your life. However, recovering usually doesn't happen until you've accepted that things need to change and you're committed to making that change.
My wife and I hit our rock bottom shortly after she graduated from college. We added up all of her student loan debt and realized she owed over $80,000 for a four year nursing degree. We were overwhelmed, but decided that things needed to change. We wanted to be student loan debt free. Once you've accepted things need to change, here's what you should do to start your personal financial recovery.
Take Stock Of Your Current Situation
It's hard to recover from a financial mess when you don't know the size of the mess. In order to get a true grasp on what needs to change, you need to take stock of your current financial situation. You need to figure out detailed information about the debt you owe as well as exactly what your income and expenses are on a monthly basis. Gathering the information may take some time, but this step is crucial if you want your financial recovery to happen as fast as possible. You can take control and track your finances with Personal Capital.
Finding Detailed Information About Your Debt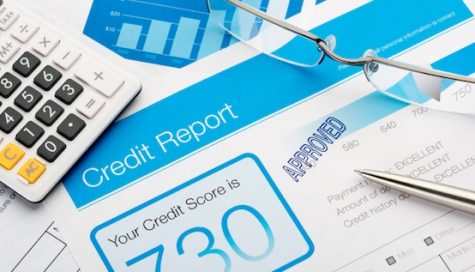 Figuring out how much you really owe can be frustrating. Luckily, there is a shortcut to make the process a bit easier. Always know your credit score. You can get your credit report and even your score from Transunion for only $1 for 7 days. Pulling this report will show you a list of all of the debts you owe and is a great starting place.
Get out a piece of paper and write down each debt you owe and leave space to the side for additional information. After you have a list of all of your debt, search your records to find more information about the debt. You'll need to add an updated balance of how much you owe, since credit reports may have slightly dated information. You'll also need to note the type of loan, the interest rate, whether the interest rate is variable or fixed, the minimum payment amount and the of the loan if it is not a revolving debt such as a credit card. This information will be crucial to help you take control of your finances. One option is to consolidate your debt at a single payment at a low price with Commonbond for your student loan, or Sofi for personal debt.
Figuring Out Your Income and Expenses
Knowing how much money you owe is a good first step, but figuring out your income and expenses is even more important. After all, if you're spending more than you earn on a regular basis, you'll continue to grow the debt you owe.
To find your income, it is usually easiest to take a look at your pay stubs. When looking at your pay stubs, only look at the net pay line, which is the amount of money you earn after taxes and other deductions. This is the money you have available for all of your goals. If you have income from other sources, such as a side hustle or cash payments, make sure to include that in your income as well.
Figuring out your expenses can be a bit more difficult, but it isn't too hard. If you use a bank account and debit card for all of your transactions, take your bank statement and add up all of the withdrawals from your bank account. While credit cards, add the credit card charges for each month to your expenses. If you use cash that didn't come out of your bank account, you'll have to start keeping all of your receipts and adding up your cash expenditures each month, too.
Make A Plan
The most important part to start your financial recovery is spending less than you earn. Once you've reviewed your income and expenses, make a plan to either increase your income or decrease your expenses so you're spending less, and hopefully much less, than you earn on a regular basis. The difference between what you spend and what you earn is the amount of money you can now put toward paying off your debt faster than scheduled.
Next, you'll have to decide how you want to pay off your debt. Regardless of which method you choose, you'll make minimum payments on all of your debts except for one. The one different debt payment will be your minimum payment plus all of the extra money you have available from spending less than you earn. Once that debt is paid off, you'll move all of your extra money to the next debt.
How To Pay Down Your Debt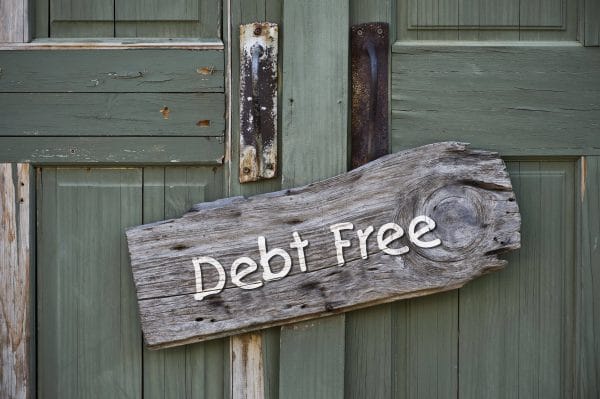 There are two schools of thought on how you should pay off your debt. The method you choose depends on whether you make decisions based on logic or emotion. If you make decisions based on logic, the debt you pay off first will be the the highest interest rate as this will allow you to complete your debt pay off fastest. After the first is paid off, you move on to the next highest interest rate and so on until your debt is paid off.
However, if you make decisions based on emotion, you should pay off the loan with the smallest amount owed first to get a quick win before moving on to the next smallest debt owed until you eventually pay off all of your debt. Both methods work. The key to paying off your debt is sticking to the plan while spending less than you earn.
Hitting rock bottom is a very sad time. However, the act of hitting rock bottom usually gives people the resolve to conquer their financial problems. If you've hit rock bottom, use this methodology and you'll be able to take control of your debt and be in great financial shape as soon as possible.
How Massive Debt Permanently Changed Our Lives for the Better
My wife graduated from a four year nursing school with over $80,000 of debt. It stunk, but at that point it was what it was. We had to deal with the debt. We worked hard and paid that debt off in full over the next three years.
While most people would think we'd prefer she never had the debt, we're actually grateful she did. The act of us paying off over $80,000 of student loan debt in less than three years taught us more financial lessons than you could imagine.
What's even better is the fact that we learned those lessons at one of the best times, just as we were starting our professional post college lives. The only better time to learn would have been before college. Of course, then we probably wouldn't have taken the lessons as seriously as we do now. Living through paying off the debt gives you more perspective.
So, what did we learn that permanently changed our lives for the better?
Debt Caused Us to Learn Everything We Could About Personal Finance
While I was a bit of a personal finance nerd before my wife graduated with $80,000 of student loan debt, the massive amount of debt that faced us caused us to learn everything we could about personal finance.
I read personal finance books, personal finance blogs and anything else that could help us set ourselves up for financial success and pay down the student loan debt faster.
I probably would have still read about personal finance even if my wife didn't have the debt, but the debt caused me to dig deeper than I think I would have otherwise. This knowledge has helped us greatly even after paying off the debt. We're in a much stronger financial position today because of what we learned.
Debt Taught Us the Difference Between Needs and Wants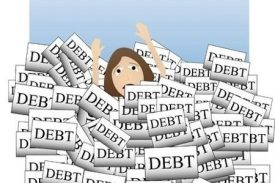 When you're trying to pay off $80,000 of loans as fast as possible, figuring out what is a need and what is a want becomes a bit easier. While many people struggle defining where needs stop and wants begin, we gave a lot of thought to that exact problem.
My wife and I decided up front that we'd each get $50 per paycheck to spend on whatever we wanted. After that, we'd try our best to avoid spending money on wants and simply focus on our needs. Any extra money would be used to pay off the loan as fast as possible.
We took things a bit further and broke our needs down more than most people would. Yes, we needed housing, but we did not need a huge home. So, we bought a smaller two bedroom townhouse that fit our needs perfectly. It lowered our housing payment by hundreds of dollars over the four bedroom house we had previously been renting. Rather than upgrade our cars, we stuck with the paid off cars we had in the driveway. Even though we'd love to drive a fancy luxury car, our foreign made sedan and hatchback provided more than enough transportation for what we needed.
If you want to get serious about paying down your debt, you must go further than needs versus wants. You must determine when an item crosses from the needed utility to the nicer want.
Debt Taught Us to Budget
One thing we quickly picked up on was the need to budget while paying off debt. In retrospect, I'd say we didn't use a budget in the strictest sense of the word. That said, we ruthlessly tracked our spending and avoided any purchases we didn't truly need.
In the beginning, I actually set up multiple bank accounts with an online bank to create a virtual cash envelope budgeting system. If we didn't have the money in the account to make the purchase, we waited until we did. Sometimes it was painful to wait until we had enough fun money available to purchase what we wanted, but it paid off in the end when we paid the debt off in under three years.
When we first started paying off the debt, we figured it would take much longer than three years. However, budgeting, ruthlessly tracking our spending and not making purchases we couldn't pay for in cash helped us pay off the debt faster than we ever could have imagined.
Debt Taught Us to Find the Best Value
When we first started paying off my wife's debt, we tried to save money wherever possible. Doing so taught us an expensive lesson. Just because something is cheaper doesn't mean you're actually saving money. In fact, many times buying the cheaper item cost us more in the long run.
Whether the cheaper item broke faster than a more expensive version would have or we simply got tired of dealing with the issues of the cheaper items, we realized paying a little more money for a quality product is often worth the money in the long run.
Which would you rather do, buy a cheap $3.00 can opener once every three months or buy a quality can opener for $15.00 and replace it once every five years? If you're making the long run choice, the more expensive can opener is the clear winner.
Making choices like this helped us use more of our money toward paying off debt and less of our money for replacing cheap items.
Debt Made Us Want to Save for Big Future Purchases Rather than Take out More Debt
When you have over $80,000 of student loan debt, it looms over your life like the rain cloud that follows cartoon characters. It is a weight on your back that you never want to relive. We're glad we learned this lesson early. After paying off $80,000 in just three years, we realized the sacrifice it takes to get rid of debt. Debt only exists to help you buy things you can't afford today. Your future self is the one that pays the price.
While there are some purchases you can't reasonably afford to pay cash for early in life, mainly a house and your first car, you should be able to pay cash for most everything else. If we can't pay cash for something, we simply don't buy it. In fact, we recently bought a brand new minivan. We saved up enough cash to pay for it before we made the purchase. We don't want to owe anyone money when we don't have to. We'd rather deal with the alternatives.
Debt Caused Us to Start Investing So We Didn't Fall Behind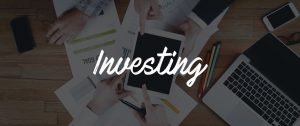 Most people don't start investing as soon as they get their first job. My wife and I did. Why? We didn't want to get behind when it came to investing for our future and retirement even though we had $80,000 of student loan debt.
While we didn't contribute much, we made sure to at least contribute enough to get the full 401(k) matching contributions offered by our employers. After all, you can't beat the 100 percent return on investment they were offering.
After the student loan debt was paid off, we knew we needed to get serious about investing. Since we were no longer making massive student loan debt payments every month, we used some of that money to help fund an emergency fund and to bolster our investment accounts. My wife and I both contributed to Roth IRAs. In addition, we contributed to our retirement plans at our workplaces after we paid off the debt.
Without the student loan debt, I don't know if we would have learned as much about investing as we know now. Learning about investing early has blessed us with the opportunity to use as much time as possible to help our returns grow through the wonderful process of compounding. Starting just a few years earlier, thanks to the student loan debt, could easily pay off to the tunes of thousands or tens of thousands of dollars in retirement.
Debt Made Us Realize Anything Is Possible When You Put Your Mind to It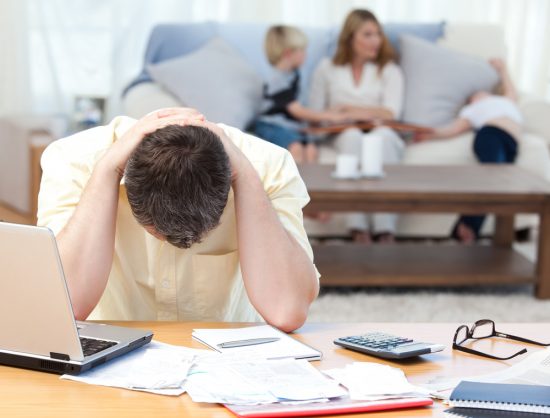 If you asked my wife and I at her college graduation if her student loan debt would be paid off in full less three years from that day, we'd say no way. However, with a bit of planning and a lot of hard work, that's exactly what happened. We now realize that anything, within reason, is possible when you put your mind to it.
How did we do it? My wife and I cut back our expenses as much as we realistically could. That's not all, we also worked hard by earning extra money along the way. We put all of the extra money toward paying off the debt and conquered it in less than three years. We were amazed, but it just goes to show you even crazy financial feats are possible. Did we hit some lucky breaks along the way? Of course! However, we also had our fair share of major speed bumps including two short term disability stints for my wife.
Looking back on those three years of paying off $80,000 of student loans, we definitely wouldn't change a thing. I'm glad she had the student loan debt. We learned all of the above valuable financial lessons and even more. It brought us together as a couple to vanquish a common enemy and strengthened our bond. We aren't proud of the debt itself. Instead, we're proud of what we learned throughout the process of paying it off. The knowledge has changed our lives permanently for the better.
Wouldn't it be great if your debt just suddenly disappeared tomorrow? While that would be awesome, it isn't going to happen. Unfortunately, you'll have to work toward paying off your debt over time.
If you have a lot of debt to pay off, getting started paying off your debt can be super frustrating. You know you need to start, but paying an extra $50 a month doesn't feel like it will help.
Thankfully, there are a few ways you can jump start paying off your debt. If you're lucky, you'll be able to start by paying down hundreds of dollars in just your first month. Here are a few ideas to kick start your debt pay off journey. We even used some of these when my wife and I were paying off her $80,000 of student loan debt!
Find Things to Sell around the House
One of the easiest ways to scrape up some money to start paying down your debt is finding things around the house you don't use anymore. You'd be surprised how much money is simply sitting around your house. The sad thing is, there are valuable items sitting around your house that never get used at all.
Take a look through each room in your home and find things you haven't used in over a year. Honestly ask yourself whether you'll ever use the item again. If the answer is no, then sell the item. You could hold a garage sale, sell items locally on craigslist or sell small and easy to ship items online on sites like eBay. Then, take the proceeds from selling the items and make an extra payment on your debt.
While we didn't have a lot after graduating from college, we were able to scrounge up a few things. We had a yard sale and easily earned at least $100 to put toward my wife's student loan debt.
Sign Up for Extra Shifts at Work
Not everyone has extra stuff sitting around the house to sell, especially if they're just scraping by. Another option to kick start your debt pay off is signing up for extra shifts at work. If you work hourly and your job will allow you to pick up extra shifts, you can really start putting a dent in your debt with extra income. If you're already working 40 hours a week, there is no shame in putting in some overtime hours. The time and a half pay will help your debt disappear faster than simply working a standard 40 hour week.
If you can't work extra shifts or you're paid salary, start a side hustle. Another option is getting a second job. Any of these ideas will help supplement your income. Personally, I started my blog as a side hustle to help pay off my wife's debt and it ended up turning into my full time career. Another side hustle is to sign up and make a few hundred a month with Swagbucks.
Find a Roommate
If you really want to start paying off your debt in a quick manner, getting a roommate should do the trick. Getting a roommate means cutting your rent or mortgage by at least a few hundred dollars a month if you're currently living by yourself. Find the right roommate and they may even pay half for utilities. Living with a roommate takes adjustment and it isn't fun. However, it's a short term solution to allow you to pay off hundreds of dollars of debt per month that you otherwise would not be able to pull off.
Refinance Your Debt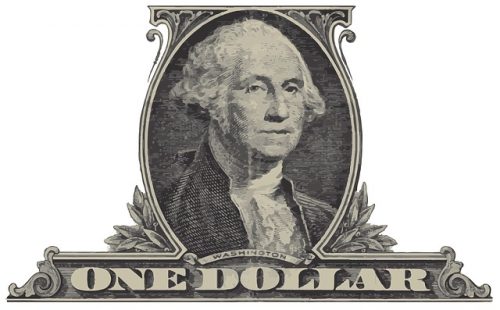 Although refinancing your debt may not feel like a major win, it might just be the trick you need. If you have high interest rate debt and have either improved your credit score or just didn't shop around for the best interest rates in the first place, refinancing can save you hundreds or thousands of dollars throughout your debt pay off journey. Earnest student loan refinancing can be of great help if you´re looking to achieve financial peace of mind.
Keep in mind, you usually don't want to refinance unsecured debt with secured debt, such as a mortgage, home equity loan or auto title loan. Additionally, you want to make sure you don't start paying just the new minimum payment on the newly refinanced debt. Instead, take advantage of the new, lower interest rate you refinanced to and pay even more than your old minimum payments to pay off your debt.
Staring at a mountain of debt is frustrating. Apply just two of the ideas above to your personal situation and you'll be able to start putting a significant dent in your debt. Then, once you feel like you have momentum, your debt will start disappearing faster than you ever thought possible.
Student Debt Background
Student debt refers to the financial obligation that a student incurs while pursuing higher education. This debt can be accrued through various means such as student loans, grants, and scholarships. According to data from the Federal Reserve, outstanding student loan debt in the United States has reached over $1.7 trillion, making it the second-largest form of consumer debt after mortgages.
While pursuing higher education is important for career advancement and personal growth, the increasing amount of student debt can be a burden for students and their families. The high cost of education, coupled with the rising interest rates on student loans, has led to many students struggling to repay their debt after graduation.
There are several options available to manage and repay student debt. One option is to take advantage of repayment plans offered by the government, such as income-driven repayment plans, which adjust the monthly payment based on the borrower's income and family size. Additionally, borrowers may be eligible for loan forgiveness programs, such as Public Service Loan Forgiveness, which forgives student loan debt after 10 years of working in a qualifying public service job.
Students can also consider refinancing their loans to potentially lower their interest rates and monthly payments. Private lenders may offer better rates than the government, but it is important to carefully consider the terms and conditions of any refinancing offer.
Another option is to prioritize paying off higher-interest loans first, such as credit card debt, to reduce the overall amount of interest paid over time. Students may also consider taking on a part-time job or applying for scholarships and grants to reduce the amount of debt they incur during their education.
It is also important to carefully consider the amount of debt taken on before pursuing higher education. Students can research the cost of attending different schools and explore options such as community college or trade schools, which may offer lower tuition rates.
The burden of student debt has led to calls for reform and policy changes. Some proposals include expanding loan forgiveness programs, reducing interest rates on student loans, and increasing funding for education to reduce the overall cost of higher education.
Overall, managing student debt is an important consideration for students and their families. By exploring different repayment options and being mindful of the amount of debt taken on, students can reduce the burden of student debt and achieve financial stability after graduation.