Hitting rock bottom, especially when it comes to finances, is a devastating experience. Debt and bills could be piling up and your credit cards could very well be maxed out. Luckily, reaching the bottom is a great opportunity to turn your life around. Recovering from rock bottom can be a frustrating but amazing experience that results in learning how to take control of your life. However, recovering usually doesn't happen until you've accepted that things need to change and you're committed to making that change.
My wife and I hit our rock bottom shortly after she graduated from college. We added up all of her student loan debt and realized she owed over $80,000 for a four year nursing degree. We were overwhelmed, but decided that things needed to change. We wanted to be student loan debt free. Once you've accepted things need to change, here's what you should do to start your personal financial recovery. Fortunately, we used Commonbond to help us out by lowering our interest rate.
Take Stock Of Your Current Situation
It's hard to recover from a financial mess when you don't know the size of the mess. In order to get a true grasp on what needs to change, you need to take stock of your current financial situation. You need to figure out detailed information about the debt you owe as well as exactly what your income and expenses are on a monthly basis. Gathering the information may take some time, but this step is crucial if you want your financial recovery to happen as fast as possible. You can take control and track your finances with Personal Capital.
Finding Detailed Information About Your Debt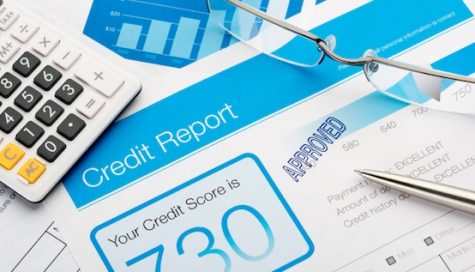 Figuring out how much you really owe can be frustrating. Luckily, there is a shortcut to make the process a bit easier. Always know your credit score. You can get your credit report and even your score from Transunion for only $1 for 7 days. Pulling this report will show you a list of all of the debts you owe and is a great starting place.
Get out a piece of paper and write down each debt you owe and leave space to the side for additional information. After you have a list of all of your debt, search your records to find more information about the debt. You'll need to add an updated balance of how much you owe, since credit reports may have slightly dated information. You'll also need to note the type of loan, the interest rate, whether the interest rate is variable or fixed, the minimum payment amount and the of the loan if it is not a revolving debt such as a credit card. This information will be crucial to help you take control of your finances. One option is to consolidate your debt at a single payment at a low price with Commonbond for your student loan, or Sofi for personal debt.
Figuring Out Your Income and Expenses
Knowing how much money you owe is a good first step, but figuring out your income and expenses is even more important. After all, if you're spending more than you earn on a regular basis, you'll continue to grow the debt you owe.
To find your income, it is usually easiest to take a look at your pay stubs. When looking at your pay stubs, only look at the net pay line, which is the amount of money you earn after taxes and other deductions. This is the money you have available for all of your goals. If you have income from other sources, such as a side hustle or cash payments, make sure to include that in your income as well.
Figuring out your expenses can be a bit more difficult, but it isn't too hard. If you use a bank account and debit card for all of your transactions, take your bank statement and add up all of the withdrawals from your bank account. While credit cards, add the credit card charges for each month to your expenses. If you use cash that didn't come out of your bank account, you'll have to start keeping all of your receipts and adding up your cash expenditures each month, too.
Make A Plan
The most important part to start your financial recovery is spending less than you earn. Once you've reviewed your income and expenses, make a plan to either increase your income or decrease your expenses so you're spending less, and hopefully much less, than you earn on a regular basis. The difference between what you spend and what you earn is the amount of money you can now put toward paying off your debt faster than scheduled.
Next, you'll have to decide how you want to pay off your debt. Regardless of which method you choose, you'll make minimum payments on all of your debts except for one. The one different debt payment will be your minimum payment plus all of the extra money you have available from spending less than you earn. Once that debt is paid off, you'll move all of your extra money to the next debt.
How To Pay Down Your Debt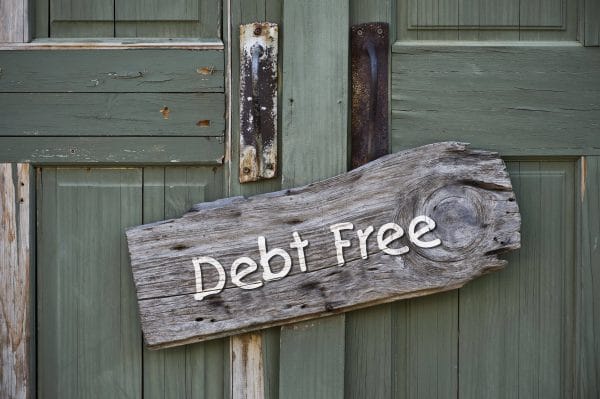 There are two schools of thought on how you should pay off your debt. The method you choose depends on whether you make decisions based on logic or emotion. If you make decisions based on logic, the debt you pay off first will be the the highest interest rate as this will allow you to complete your debt pay off fastest. After the first is paid off, you move on to the next highest interest rate and so on until your debt is paid off.
However, if you make decisions based on emotion, you should pay off the loan with the smallest amount owed first to get a quick win before moving on to the next smallest debt owed until you eventually pay off all of your debt. Both methods work. The key to paying off your debt is sticking to the plan while spending less than you earn.
Hitting rock bottom is a very sad time. However, the act of hitting rock bottom usually gives people the resolve to conquer their financial problems. If you've hit rock bottom, use this methodology and you'll be able to take control of your debt and be in great financial shape as soon as possible.
Latest posts by Lance Cothern
(see all)