FICO and credit ratings are essential to your financial future. But what exactly are they? And what's the difference between a FICO score and a credit score?
FICO Score vs Vantage Credit Score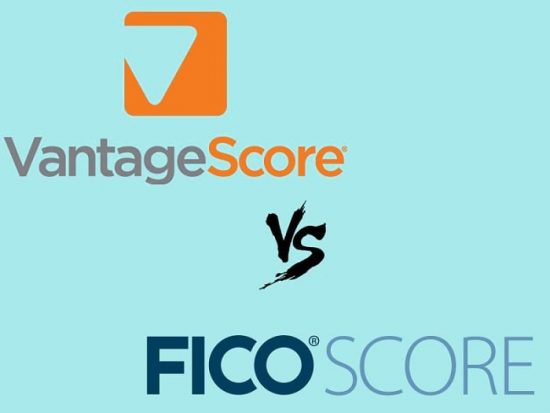 It's helpful to start off with some definitions. A credit score is just a tool that lenders use to work out your creditworthiness. They take into account all sorts of financial information, including how much debt you owe, whether you pay all your bills on time and how often you take out new credit. All this information is then fed through computer algorithms on a regular basis, updating your score in the process. Lenders can then use this score to figure out how much they should lend you and at what rate of interest. If your credit score is high, then you'll be able to borrow a lot and pay it back at low rates of interest. If your credit score is low, then the amount you'll be able to borrow is less, and you may end up paying more in interest charges.
Importance of Credit Score
As a result, your credit score is remarkably important in determining your future financial health. When your credit score is good, it's a lot easier to take out a loan on a car or a mortgage on a house than when it's bad. A good way to monitor your financial health is through Credit Sesame.
A FICO score is actually a kind of credit score. The FICO score was first defined by the Fair Isaac Corporation back in 1956. They came up with a very simple scoring method to determine a customer's creditworthiness, without having to go through the rigmarole of checking their history every time they applied for a loan, which could be ineffective. Before that time, lenders had had to use their personal judgment to determine whether somebody should receive a loan, which led to all sorts of errors. Some people who were terrible with money were given loans, thanks to their smart appearance. Others who would have paid back the loans with interest were denied on the basis of characteristics which were unrelated to their ability to repay. Banks soon realized that these errors were costing them an enormous amount of money and vowed to make use of more objective methods.
FICO Score's Rise to Dominance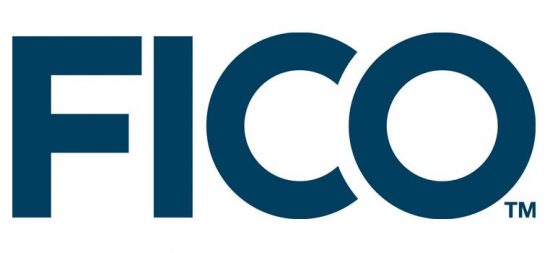 By the 1980s, FICO scores had taken over the industry and were being used on a daily basis by lenders keen to avoid making costly errors. By collecting dozens of pieces of financial information about each customer from their transaction records with various lenders, the Fair Isaac Corporation was able to construct individual credit scores, which it arbitrarily assigned to be between 300 and 850. Soon it began selling the rights to access this information to lenders and started to make a lot of money.
Before long, new credit reporting agencies began offering services to the public with the aim of making these scores more accessible. It was soon becoming clear to people in the market for loans that having information about their credit score was important since it was a major determinant of whether they would be accepted or not. New reporting agencies such as Experian, TransUnion and Equifax began popping up all over the place, offering to give customers a credit report, for a fee.
Once FICO began automating the process, the entire industry changed. No longer did lenders have to guess whether a person was creditworthy. Instead, they had all the reliable information they needed, right in front of them. Being the first entrant, FICO dominated the market and soon became the industry standard.
FICO Has Many Different Versions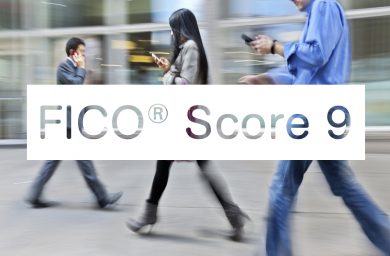 One of the confusing things about the difference between FICO scores and credit scores is that FICO scores can differ according to which formula is applied to your data. Each time you try to take out a loan or get access to credit, your lender will request a credit score. FICO provides the formula for deriving the credit score, based on how likely they think it is that you'll repay the loan.
But credit scores are also determined by the actual data fed into the formulas. Since there are three different credit bureaus: Equifax, Experian, and TransUnion – all of which have slightly different information in their reports – borrowers end up with three different credit scores, one from each bureau.
Differences Between Credit Bureaus
It's also worth noting that credit scores from the same bureau are rarely stable over time. Every so often, credit rating agencies update the way that their algorithms work, rather like an update to your mobile phone operating system. Right now you might be using Google Android Nougat which has a particular set of features, but in the future, you might shift over to "Android O" which has a whole raft of new features. Each time the scoring algorithm is tweaked, your credit score will change as agencies apply new weights to the data in your credit report.
Despite the fact that it was introduced all the way back in 2009, FICO 8, as it is called, is currently the most popular FICO algorithm used by companies in the financial industry. Since then FICO has updated its facilities, adding FICO 9 after the turn of the decade, although this is less popular. Thus, the type of method lenders choose could have an impact on your final score calculation, especially if you are an unusual case not accounted for by earlier software versions.
VantageScore vs FICO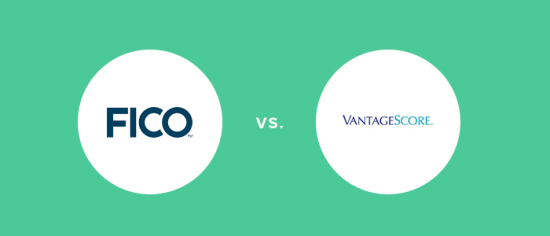 During the first few decades it was in use, FICO score made a lot of money. Every time a company wanted to lend to an individual, they would use FICO's scoring system and Fair Isaac would get a payment. However, smart entrepreneurs eventually realized that there was big money to be made here and set about developing their own competing system.
The rival system was drawn up by the credit bureaus themselves, Experian, Equifax and TransUnion. They got together and decided that, with the advent of the internet, they would target both consumer and lender markets with a new credit rating product they called VantageScore. Like FICO, VantageScore used numbers to assign credit ratings, this time between 502 and 999. In 2006, VantageScore embarked on a massive marketing campaign, informing customers that there was an alternative to FICO which promised to be more intuitive and cheaper. Soon, the rating system was gaining market share.
Vantage Credit Score is Becoming More Popular
FICO, of course, weren't happy. They launched an antitrust and false advertising lawsuit against their upstart competitor, claiming that VantageScore used rating numbers that overlapped with their own. The case was ultimately overturned by a US District Court judge in 2010 who ruled that FICO couldn't claim ownership of score ranges, and so lenders now have a choice of two agencies to calculate scores.
It turns out that there are some pretty significant differences between VantageScore and FICO. Though FICO is still used by the majority of lenders, VantageScore is slowly gaining ground.
Main Differences Between FICO and Vantage Credit Scores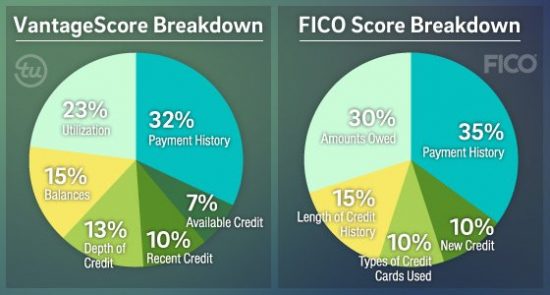 One of the main differences is the calculation of how recently a credit account was used. Under the FICO system, accounts have to have been active in the last six months for their data to be fed into the algorithm. VantageScore takes a more comprehensive view and looks back more than 24 months, before churning out a final number.
Another big difference is the way in which VantageScore and FICO go about using alternative data. VantageScore, for instance, includes things like utility and rent payments in its calculations, so long as they're reported.
FICO is also piloting something similar under the name FICO XD. This is essentially a way of discovering a person's likely credit score if they have no accounts which report to a credit bureau. There are, according to the Consumer Financial Protection Bureau, on the order of 26 million people who are mostly invisible to credit bureaus and are impossible to score using traditional methods. Many of these individuals do not use credit in any form, and so lenders are demanding ways of assessing these people without having to rely on a credit history. The new FICO XD approach will use things like your cable and utility bills, cell phone payment history and so on. According to the Wall Street Journal, people assessed using this method have an average FICO score of 620.
Alternative Credit Data
FICO XD, although new, doesn't actually replace the tradition FICO scoring method. If FICO has enough information to calculate a regular credit score, it will use this and not FICO XD since it is likely to be a lot more reliable. Ultimately, FICO would like it if people eventually graduated from FICO XD and moved into the regular credit scoring arena.
FICO and VantageScore differ in another important way too: they way they deal with paid-off collections. Paid-off collections stay on your credit report for seven years, but VantageScore disregards them for scoring purposes. The new version of FICO – FICO 9, does the same. However, the most popular FICO product, FICO 8, does not, and will take into account any paid-off collections on your credit report. Clearly, this could significantly impact your score.
Finally, VantageScore and FICO differ in how long they take before they calculate your credit score. FICO needs at least six months in order to come up with a score whereas VantageScore claims it can produce reliable statistics after just 30 days. Of course, whether lenders believe any of this is up to them: some might prefer a longer run in before relying on a credit assessment, others might just want something as quickly as possible, no matter how provisional it might be.
Which Scores Are Used Most?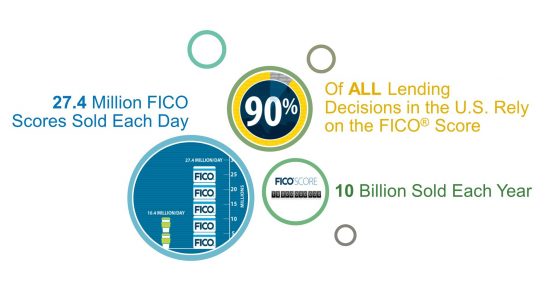 Of course, the question for the consumer is: which credit score is used the most? As discussed, FICO 8 is still very widely used, but it should be mentioned that individual borrowers don't have any choice over which credit score is used – that's at the discretion of the lender. What's more, many lenders only check your score with one bureau because they have to pay for each inquiry. As you might imagine, this can be harmful to customers, especially if credit scores vary wildly between different agencies.
When lending large sums of money, lenders will check credit scores using both FICO and VantageScore, but they won't usually inform you of their processes. Many customers, therefore, take matters into their own hands. The first thing they do is check their individual FICO and VantageScores by requesting credit reports based on each method. Once they've found out which scoring method yields the best results, they then begin scouting around for lenders who use that particular method. If their Vantage Score is higher, they look for lenders who use Vantage Score, and if their FICO score is higher, they look for lenders who use FICO score. Many people find that researching lenders helps to reduce the overall amount of interest they pay, as well as increase the total amount they can borrow.
How Differences in Credit Score Impact You

It's worth pointing out that credit score differences don't end with the major rating agencies. Retailers and businesses will often tweak your score too to suit their particular application. The reason for this is that the risk you won't repay is likely to vary between different credit products. For instance, you might have a terrible record when it comes to the repayment of payday loans, but you might be excellent when it comes to paying off your mortgage every month. A mortgage broker doesn't care whether you manage to pay off your other obligations at the end of the month, so long as you pay him.
Companies, therefore, have developed software that modifies the information in your credit report to reflect your specific credit risk for their product. This type of scoring is commonly used when applying for auto and mortgage credit and might explain why your interest payments on a particular loan are higher or lower than you expect. There are even issues with a family member stealing your credit report, so these new algorithms are even more important.
When it comes to the difference between credit scores and FICO, there's a lot to consider. Not only are there different algorithms – chosen either by Fair Isaac, their competitors at VantageScore or retailers themselves – but there are also different data sources that can have a significant impact. Knowing the small details is important if you're going to get the best deal when you borrow.

Latest posts by The Saving Gal
(see all)