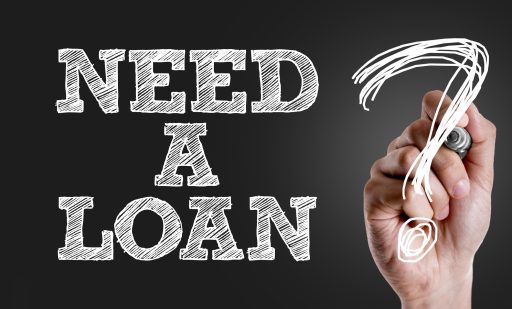 Real estate investors depend on loans to fund their projects. The collateralized debts and real estate loans industry has kept an average growth of 1.8% yearly for the past five years. Its market size stands at $430.7 billion in 2022 and faces an increase of 5.2% over the year.
It's no surprise, given that investment opportunities, like a rewarding flip-and-fix, can come and leave unannounced.
Traditional lenders offer more flexible payment schedules and lower rates. But, their loan qualifications process takes long, making them unsuitable for such short-notice financing. Here, a hard money loan is a perfect match.
Are you wondering how to get funding approval from these lenders? Read through this article for tips on qualifying for a hard money loan.
1. Prepare Your Down Payment or Equity
Hard money lenders emphasize more on the collateral than your credit score. While preparing to acquire these loans, have your down payment and property equity ready.
The down payment of hard loans is typically higher than traditional loans. You may need to place a 25% to 30% down payment for residential properties.
But a commercial hard money loan will need 30% to 60%.
2. Consider Your Finances
Lenders want to ascertain that you can securely repay and meet the essential financing criteria. Thus, most of them will demand to see your debt-to-income ratio.
Most lenders don't check credit scores. Your credit history may not hinder you from qualifying for a hard money loan. But a higher credit score will lower the interest rates for your funding.
3. What's Your Real Estate Experience?
Hard money lenders want to work with veteran real estate investors. A proven record of success with flipping projects completed under the proper timelines makes lenders more confident in your potential of repaying the loan.
Thus, an extensive flipping experience will make your loan approval faster and lower your interest rates. You may borrow money even as a real estate investing beginner. However, you'll have to undergo greater scrutiny and probably pay more interest.
4. Prepare Your Loan Request Package
The top concern of a hard money lender is your ability to repay the loan with ease. Thus, they'll favor your proposal and release the funds much faster, depending on your preparation for starting the project.
At least present a plan that includes your renovation plans, project timeline, and LLC documentation. Draw schedules, the property purchase contract, and licensed contractor bids also boost your credibility.
5. Have an Exit Plan Ready
Hard money loans have short-term repayment schedules (one to three years). So it would be best if you had a clear repayment plan upfront. To most investors, this means finding property buyers during the loan period.
Hard money loans mostly fund fix-and-flip and construction projects. You should plan on finding a buyer upon completing work.
If that's not your priority, a traditional long-term loan may be perfect. Read this blog for more information about how hard money loans work.
What Next After Knowing the Hard Money Loan Qualifications?
After knowing the loan qualifications, the next step is to start your application process. Do thorough research before closing the deal with any lender. Read online sources, seek referrals from those you know, or attend different real estate investor meetings.
Also, keep visiting this website for more professional advice and insights on real estate and finance.