For the business
An online payment merchant could be the difference between reaching the heights of big business and staying in the middle leagues. If you expect to start doing any real business you are going to need to set up shop online, if you haven't already. If you lack the know-how an online gateway provider can help.
As an entrepreneur, your customers and clients are, in a way, both your bosses and your most important asset. Their love of your work and trust in your business are what keeps everything together and, as such, providing safe online payment options to them is key. So ask yourself- are you ensuring that your customers' money is safe with you? Mobile payments, such as those made through Apple Pay, and online wallets like PayPal are compatible with many online payment gateways and have stellar security records. Ensuring that your system will accept such methods is a great place to start. You should also do some research into which gateways are the most commonly targeted by hackers; criminals follow easy money so if a system is being continually targeted it may be because there is a weakness in its security. Finally, as simple as it may seem, ask for advice from those who know have more experience than you in this area. The cost of a security consultant may seem unnecessary, but it will be well worth it if it helps you to protect your customers. Showing such due diligence rarely goes unrewarded and a customer that feels safe will be one that returns to use your service again.
For the consumer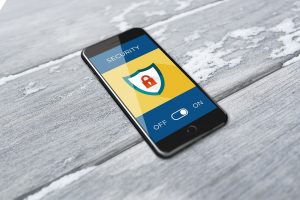 When you shop online it is key to check that the stores and sites you use provide secure online payment methods and options. Reputable sites will generally have recognizable logos displayed to show you which gateways they use and what security software they have in place to safeguard your transactions. Business consulting firms can help you with this and ensuring you safeguard your online presence and build trust.
Mobile payments are, actually, more secure for businesses when it comes to online shopping. This is because they offer a level of personal authentication to vendors that other online payment methods find it hard to match. This is, most likely, why so many online banking systems use mobile phone numbers to verify money transfers. When you think about it, this makes a huge amount of sense; systems to ensure privacy are already a key feature of smartphones, and many have processing powers comparable to tablet computers. This means that security features can be added and customized with relative ease. There are, in fact, even apps that can allow a person to track, wipe and disable stolen or misplaced smartphones remotely thereby depriving criminals of access to their details and money. People often labor under the delusion that online methods of payment are less secure because the internet is (arguably) a more dangerous place to shop, but consider that experts are aware of the heightened dangers and have increased security to match the need. It could easily be said that the money stored on your phone, is safer than the money kept in your wallet.