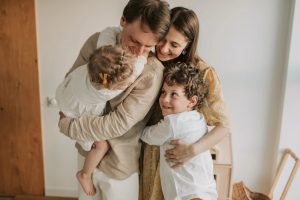 When we think of heirlooms, most of us consider family items that we would never dream of parting with. It's a sentimental outlook and, let's be honest, we'd all love for our kids to propose with their grandma's engagement, etc. But, heirlooms also provide some fantastic opportunities for investment.
After all, the best possible things we can give our kids are financial security and an understanding of how to invest. Forget 'something to remember me by,' – heirlooms in the modern age can provide fantastic monetary value. Just watch one of those auction shows for proof of it! 
The question is, how do you turn heirlooms into something your kids won't mind parting with? You steer on the side of the unsentimental, of course, and buy items with future investments in mind. If it helps, you could even give these things to your kids during your lifetime, thus ensuring that they don't get attached. 
But, before any of this is necessary, you need to settle on heirlooms that stand to provide the best returns, and that's precisely what we're going to consider here. 
Jewelry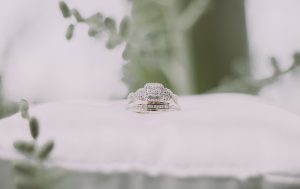 Jewelry, especially pieces with high-quality, rare diamonds, has fantastic potential to appreciate over time. Like a good bottle of wine, this investment will become more and more lucrative the longer it sits in your safe. To truly enjoy this benefit, it's worth buying pieces at an auction or looking for jewelers who offer unique cuts/designs. Considering that the world's most expensive diamond very famously sold for $48.4 million, the potential for money, and lifetime security, from these efforts, is second to none. 
Coin collecting
Collecting rare coins like the morgan silver dollar could also lead to significant, life-changing returns. Again, this heirloom appreciates greatly, and with coins like the flowing hair silver/copper dollar now going for around $10million, even just a few rare pieces could provide untold security for your loved ones. Coin collecting is particularly valuable if you keep an eye out for rare coins as they're printed. This way, you could spend as little as a few cents and still end up with substantial returns on your investment in fifty+ years. If anything, keeping your collection modest is the best way to avoid sentimentality, and still make these investments worth your while.
Artworks
The Mona Lisa has recently been valued at an astonishing $100 million, earning artwork a very well-deserved place at the end of this list. Obviously, you aren't going to bag yourself a De Vinci (we doubt!), but the testament remains the same – art also matures like fine wine, especially if the artist has passed since your initial investment. Admittedly, an investment piece from the best artists of the age is still going to cost a few hundred thousand dollars during their lifetimes. But, with millions potentially on the table when your kids come to sell those pieces, that's barely a sniff in the ocean. Again, keep those paintings under wraps, or at least out of sight, so that your kids can sell them without hesitation and enjoy the fruits of your labor!