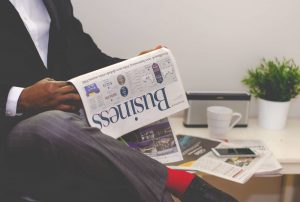 Investment banking can be complex. It can involve acquisitions, mergers, raising capital, and also offer general financial guidance to a government or corporation. However, it can also be a very fruitful and exciting position to be in. 
If you're thinking about investment banking as a career, have a look at the top things you should know below: 
It's Not Just For Finance Majors
Although it's vital for people in this field to have financial prowess, having a degree isn't something that is always required. In fact, more and more banks are seeking people who have experience with coding or computer science. This is because the industry is relying more on technology. 
Prepare For A Quant Interview
The quantitative interview is meant to test a candidate's abilities and skills. A candidate will likely have to pass some sort of quant test for an investment banking position. You could be asked seemingly irrelevant questions designed to test your problem-solving skills an also to evaluate a financial statement. A good thing to prepare for this is to have a look at other investment bankers such as Adam Blumenthal. 
Look In The Fourth Quarter
The best time to look for an investment banking job is in the fourth quarter. Banks usually look to hire in January or February. This means that candidates should be sending out their resume, researching firms, and networking in November and December. This should get you ahead of the pack and hopefully give you enough time to build a connection with the bank you would like to work for. If you don't find a position or opportunity, don't stop looking, persistence is often the key in this industry. 
The Industry Is Continuing To Grow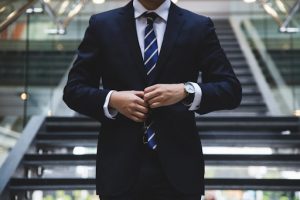 The investment banking industry has recovered well from the financial crisis of the late 2000s. Though the market still has some improving to do, it's certainly in a good position and is continuing to grow. While this is the case, and it's heading in the right direction, it could be the ideally time to get on board. 
It's A Resilient Industry
If any of the financial crisis has taught us anything about the investment banking world, it's that this industry is a staple part of our economy. Despite some major setbacks, investment banking never seems to crumble. It is a field that has stood the test of time and is going ot continue to thrive as the years go on. Yes, it may have its ups and downs, just like every other industry, it could be considered a safe ber that the investment banking industry will continue to give people opportunities. 
Loyalty Is Considered Valuable
In the investment banking world, job-hopping certainly doesn't make you very popular. Firms like to see that a candidate is hardworking and loyal. This means finding the right job is important. If you can find somewhere where you are able to fit and gain some experience, it will make it much easier to job hunt in the future. 
Investment banking can be an exciting and lucrative career to choose. Are you considering a career in investment banking? What consideration are you making?