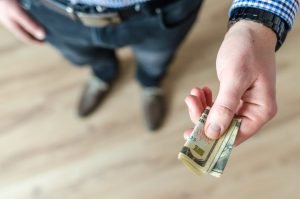 Businesses often begin on a very limited budget, and it can sometimes feel like there is no end of things that you need to buy. There is always something on the list that you could be buying for your company and while you don't want to miss with your business, you do want to make every penny that you spend count.
Stretching The Budget
Stretching the budget for your business isn't going to be the easiest thing to do, but if you can learn some savvy tricks to doing so, your money can take you further and mean that you get into less debt – a huge plus point! So, now is not the time to get stressed over your budget, but it is time to learn a few tricks to getting your money to last you.
Prioritise

If you can identify what the priority items are that your business needs, you can have more income at your disposal. Supplies that a non-essential to your business don't need to be bought to start with, which keeps money freed up for the things you do need.

Shop Smart

When you need buy equipment for your business, think about where you can shop. 

Equify Auctions

is a good place to start with a construction business, as you can buy used equipment at a much better price for your company. Equipment is an

investment

, which you need to remember. Every company wants to buy new, but that doesn't necessarily happen for every business. Also, if you can buy quality equipment when you shop smartly, you can save money and build up toward the brand-new tech you wanted.

Inventory

Any business worth its salt knows that a strong inventory is vital to success. You need to know exactly what your business has and if there is equipment that you haven't used, this needs to be sold on or recycled. Hanging onto dead weight is only going to make your business slow down and less efficient.

Downgrade

When you are making products as part of your business, you are likely buying into brand names. It's time to tighten the budget and downgrade to store products instead. Quality is far more important than a brand name and your business should buy the best quality that it can afford on its budget.

Essentials First

There are plenty of things in a business that are nice to have; for example, buying the most upgraded technology is nice but it may not be essential for your business at this moment in time. Limit indulging your spending on the nice things that you want for the business and buy what you need first.
You must factor in both value and quality when you buy things for your business and tightening up your budget is the best way that you can ensure that you are spending far better. Once you bring your budget in line, you can earn more through your quality products and have a better disposable income to spend on the things you want, rather than just what you need.