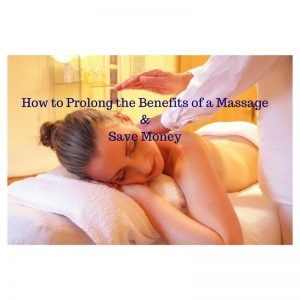 Taking the time to care for your body is important but many of us find it difficult to make the time to do so. This was something I struggled to do for many years until I decided to make 2017 a year where I will make a conscious effort to listen to my body, work out, eat healthy and live a balanced work life. Part of this included regular visits to the massage therapist.
However, going to a therapist can be costly over time, especially if you don't have insurance, or adequate insurance to claim back the cost of the treatment. There are certain things you can do to prolong the benefits of your massage appointment and increase the length of time needed between visits. This will save you money in the long run.
Utilize the health coverage from you and your partner's employer health care plan
1. Most employer health care plans offer coverage for services like massage, acupuncture, counselling etc. These services are rarely utilized by many employees as they are considered a 'nice to have' and not a must for maintaining good health. If you can find time to go to these appointments, most the expenses incurred can be offset by the insurance company. Contact your plan representative and find out whether you have coverage for massage therapy and the annual benefit amount allotted to you each year. If you have additional coverage through your spouse, get them to find out this information as well and how much spouses are allotted. 
Combining these allotted coverage between your coverage and coverage you receive through your spouse's plan can translate into big savings. Even though you would initially pay out of pocket, some of the money will be reimbursed back to you. For example, my employer health plan offers $300 of massage therapy coverage and pays for 80% of each visit. My coverage through my spouse's plan offers $400 of therapy coverage for spouses and pays for 90% of each visit. Over the course of a benefit year, I would have $700 I could use towards massage therapy alone of which I would receive 80%-90% of the money back. Even if I only had my own health care plan to claim against, that still translates into huge savings. Another benefit is that if you are healthy you can save on life insurance.
Stay hydrated (drink lots of water)
2. Up to 60% of our body is water. The brain and heart are composed of 73%, lungs are 83%, the skin contains 63%, bones make up 30% and the muscles and kidney make up 80%. Our muscles are thirsty and after an extensive massage (like a workout) it is important to keep them hydrated. 
Staying well hydrated is especially important after a deep tissue massage. Deep tissue stimulates the muscles and releases more toxins than usual. For these toxins to be flushed out of the system properly an abundance of water is ideal. Water also allows for proper muscle mobility. Without enough water your muscles are not getting enough electrolytes which will affect muscle strength potentially resulting in muscle spasms and knots. This can mean more frequent visits to the massage therapist, costing you more money.
Take plenty of warm baths with Epsom salt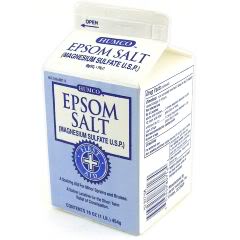 3. Warm baths are a great way to loosen up the muscles but they may be even more beneficial after a massage appointment. Deep tissue massages can cause the muscles to tighten 24-48 hours after the appointment. Episom salt taken as a bath promotes perspiration and draws acidic wastes- mainly uric acid through the pores of the skin. This bath helps relieve some of the pain felt a day or two after the massage. It can also help sedate the nervous system, reduce swelling and act as an exfoliate.
Avoid an intense workout right after a massage but don't veg either
4. Especially if you have had a deep tissue massage. This type of massage puts a lot of immediate strain to your body and is a workout. By avoiding an intense workout, you give your body the opportunity to relax and rebuild. 
It is also important not to veg or do nothing right after a massage, even if you would like to. Just like a workout, without a proper cool down, you may end up with excessive soreness and pain days after. Stay hydrated so your muscles can move fluidly and keep your body moving (at least right after). This might mean a stroll in the park or moving around in the home, the idea is not to remain dormant.
Utilize the foam roller and tennis ball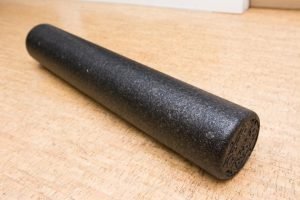 5. Many massage therapists may recommend some exercises after each session to help maintain the effects of the massage and help reduce stiffness and aches after the massage (i.e. deep tissue massage).  Follow the massage therapist's instructions on which exercises to complete as much as possible.  Each exercise will be different for each person and will target troubled areas for that individual.
The foam roller is great for improving overall circulation, reducing stress, preventing injury and reducing soreness. Depending on where you experience the most pain and soreness, some exercises may be more beneficial than others.
Another workout that focuses more on the neck and shoulder area involve the use of a tennis ball (for less pressure) or a lacrosse ball. If you are prone to anxiety and worry a lot (like I tend to at times), then you may experience most your pain and tension in the neck and shoulder area. Ask your massage therapist if an exercise will help keep the muscles lose after a massage.
Doing the 5 recommended tips after a massage appointment will not only leave you feeling great, it can also save you money by reducing the number of visits to a massage therapist. Whether you have sufficient health coverage to see a massage therapist or you incur most of the cost out of pocket, these tips help you save money in the long run and improve your health.