A successful business needs a strong entrepreneur.
Be A Successful Entrepreneur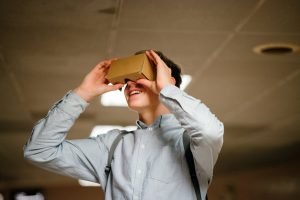 It's important to hire professional and dedicated employees with good ideas, of course, but they need direction in order to fully realize their potential. It's up to you, as the leader of your business, to ensure its success. And that requires more than good ideas. Your role as a boss doesn't start and end with innovative products and services. You need to know how to actually run a business. That's the difference between successful and unsuccessful entrepreneurs. A great idea is simply the start of a great opportunity. If you want to make sure that your company lasts in the long-term then here are some of the moves made by every successful entrepreneur.
Creating A Loud Brand Image
The first move made by every successful entrepreneur is to create a loud and captivating brand image (for all the right reasons). You're trying to draw in customers to make some sales and stimulate the growth of your organization. And that all starts with a great brand. Obviously, you need a high-quality product or service to sell, but your competitors already have that. It isn't enough to simply offer high-quality goods. If you want to become a popular business in your industry then you need to create a popular brand. Your image is everything. A well-designed logo will help with this, but that's only a small element of what defines a brand's identity. If you want to present yourself as a professional entrepreneur with a professional business then you need to deliver an exceptional service.
How To Differentiate Your Business
In the early months of your business, creating a captivating brand image requires a dose of "faking it until you make it". You might not have the same resources or reputation as some of your peers, but you need to give the impression that your company is already established and successful. Consumers only want to engage with brands that seem professional and trustworthy. This is definitely the case when it comes to big clients. If you're trying to close the deal with a big client then you might even want to look into Air Charter Service for private air transport to the arranged location. Portraying the right kind of image can really make all the difference when trying to win over clients, big or small. In the business world, you really do have to spend money to make money.
Connecting With Every Customer
We touched upon this in the previous point. Your brand needs to really make an impact on the intended customer, but a flashy image is only a way to grab people's attention. A bold marketing slogan or a private jet can only leave a temporary impression on a potential client. If you want to really seal the deal then you need to connect with every customer your business receives (or every potential customer that's still on the fence). Getting a sale is great, but you want that customer to return for repeat purchases. If your service doesn't live up to the expectations created by a catchy ad campaign then you won't get customers buying from you again.
Connect With Your Customers
The best way to connect with every customer is to make the service personal. Asking for feedback is always a good start; if you invite people to ask questions or leave comments on your social media page and you reply to them then they'll feel validated by your business. People can allow mistakes if they see that your company is willing to make improvements. But you can also connect with customers in a positive way. You could send an email with a discount code to every first-time customer, as a way of thanking them for their custom. This will increase the likelihood of them returning for a second purchase (and, hopefully, many more purchases in the future). Keep offering vouchers and rewards to loyal customers because that will prove that you value them. And, when it comes to making lasting impressions, your customers won't forget a kind gesture.
Improving The Workforce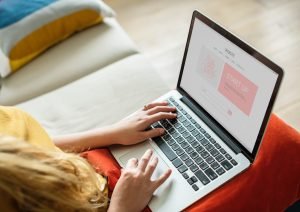 Whilst you need to be the leader who drives your business forward, you won't be able to achieve success without a dedicated team behind you. Every successful entrepreneur has achieved great things by focusing on their team. The better your team can perform, the better your business will perform. You need to constantly motivate your workers to achieve more. Apathy ruins productivity, so your goal isn't to work your employees to the brink of exhaustion. You need to give them some breathing space. Perhaps you could get some comfortable couches or a foosball table for the office so that employees have a way to unwind during their lunch breaks. You could also offer rewards such as bonuses to the hardest worker of the week. That'll incentivize your team to give 100% of their attention to their work. Improving your workforce is all about making work more than a mundane chore that seems to repeat itself day in and out. Keep the workplace lively; that's how you'll keep your workers lively.
Focusing On Digital Marketing
In the modern age, you're not going to get anywhere without a strong digital marketing campaign. Obviously, every entrepreneur understands the importance of the internet. It's 2018. But many businesses still make mistakes when it comes to executing an online advertising strategy. Every piece of content you upload on social media or your website has an impact on your overall online presence. That's the way you need digital marketing. It's all about great content. You can quickly climb the rankings on search result pages with relevant keywords, concise meta descriptions, and responsive layouts. There's a lot that can be achieved simply by tidying up your website.
Don't Forget About Social Media
And the same goes for your social media pages. Your content should be relevant and consistent. You need to post frequently in order to maintain the interest of your followers or potential followers. Make sure you pay attention to trends on social networks so that you can seize potential opportunities to get noticed by a wider audience. If you post share-worthy content then people will raise brand awareness for you. It's like word-of-mouth marketing on a gargantuan platform. The internet is the most powerful tool at your disposal. As an entrepreneur who's trying to build a brand, you need to know how online marketing works.
Utilizing Existing Customers

Earlier, we talked about creating long-term customers by connecting with them. As well as creating a loyal client base, of course, you're also trying to create a growing client base. Luckily, your long-term customers can help, in this regard. They're the key to drawing in new customers. In this article, we've already talked a little bit about word-of-mouth marketing, but you should really take it to the next level when it comes to your existing customers. After all, they already like your business. They're the perfect people to be spreading the word about your brand. You might simply need to incentive them to do so.
Start a Referral Program
You could start a referral program to help with this. If your customers know that they'll get a coupon to use in your store (or even a freebie) for referring their friends and family to your business then they'll be much more likely to spread the word. You could even offer a prize to a random follower who shares one of your posts on social media. That's another great way to get people talking about your company on a larger scale.
Latest posts by The Fortunate Investor
(see all)