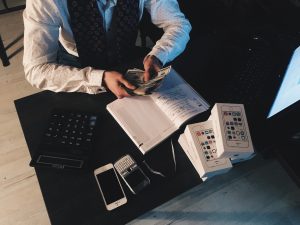 When you are taking your steps into a larger world, you've got to think about the appropriate investments. We can feel the temptation to buy things that we feel we need but don't necessarily fit into the business at the beginning. This is why we have got to think about the best investments that suit our business from day one. What are these?
The Appropriate Technology
Tech is a beast that continually evolves. As companies increase their grasp and push into different areas of marketing, productivity, and customer relations, the right technology is invaluable at the outset. But we have to pinpoint the most selling resources at this point. Technology and the protection of it, especially as there are so many companies out there suffering from data breaches, is priority number one. And while it can appear to be a complex task, it's something that many companies do by outsourcing these components. You can visit Spectrumwise to get an understanding of managed IT services, and other protective elements. As well as this, these sorts of companies provides a scalability model, so as the company improves and increases, you can stick with this one company, ensuring a stable working relationship.
The Legal Components
There are essentials that you need, like business insurance, but there are so many different legal requirements and protection do you need in place. When you apply for a business license, there will be fees attached. It all depends on the nature of your business. If you are in the catering industry, you will need permits for preparing food. Or if you work in the e-commerce industry, selling online products will require a fee. It's important to have the right legal counsel in place, not just so you are covering your back, but they can give you detailed information on how to structure your company.
An Office Environment That Goes The Distance
It's so easy to encourage workers to stay at home and do their jobs, but when you think about building up your company beyond the finances, you need to consider the cultural and ethical components of how a team sticks together. If you want your business to go the distance, you need an appropriate office environment. It's feasible at the very beginning to rent a space, but as you grow, you will have to consider finding the right place that's not just suitable for the staff to work in, but is also within commuting distance, near to transport links, it also has that vibe that you know, deep down, is perfect. Having the right office environment is not just about the space, but it's also what you put into the space. If you want to encourage productivity, you will have to invest in something beyond dull, artificial lighting.
You know what the best investments are for your business, but at the very beginning when things need nailing down, these three components will ensure that you have a bedrock of security, as well as peace of mind.