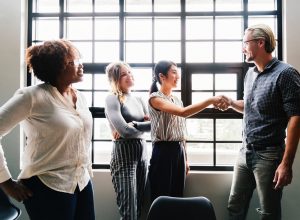 Communicating with your clients is one of the most important things you'll need to get right in your business. This is because, even once a client has chosen to work with you, you need to nurture that relationship with them to be sure you can keep them. You can't just assume that they will come back to you. You have to let them know that they are important to you, and that you will go above and beyond to keep them happy. 
Below, we will discuss the dos and dont's of communicating with your clients so that there is no confusion: 
Do Use A Consistent Tone And Voice To Communicate
First of all, finding your business's tone of voice is essential. A brand voice is a great way to communicate the personality and values of your business, but you need to be consistent. For example, you can't write one way on your social channels and then another way on your emails. Look at how other brands achieve this and see what you can come up with. It should be a voice that resonates with your audience. 
Don't Lose Patience Or Professionalism 
Some people understand things at a slower rate than others. Everybody is different, whether that's in terms of IQ, background, experience, or something else. You have to remain patient when explaining things to a client. Keeping an air of patience and professionalism is a must – if your client gets an idea that you are annoyed with them, they will be put off working with you. Of course, this doesn't mean you have to work with rude clients. You get to choose who you work with. It simply means being kind and patient with those who may not fully understand something. 
Do Get Back To Your Clients As Quickly As Possible
If you have emails and messages sitting and waiting for too long, clients will get annoyed. Quick responses are key, because everything is faster in the digital age. Having people to keep an eye on messages rather than trying to multi task might be the best idea. 
Don't Just Assume They Are On The Exact Same Page As You 
Even if you think your client should understand what you're telling them, ask questions to make sure they follow. Don't skip details or cut corners. It'll save you from complaints down the line. 
Do Make Sure You Have Multiple Ways Of Communicating With Them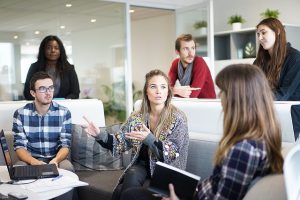 Having multiple ways of communicating is a must. Some people prefer emails, others may prefer the phone. If you need a reliable phone system, order yours today once you have figured out the type you need. 
Don't Give Them The Run Around
Clients shouldn't have to chase things up with emails and messages. There is nothing more frustrating than feeling like you're being ignored! 
Do Personalize Your Answers
Personalize your answers; really listen to what the client is saying to you so you can get a feel for what their concerns are. Don't just copy and paste answers if you're writing a response over email or social media – it might be easier, but it's pretty infuriating to receive a response that implies the person didn't read what you asked properly, or couldn't be bothered to type out something more detailed.