Jobs in the blockchain industry are highly sought after. If you're a developer, you may be looking to get a piece of the pie. But how do you break in with no experience? Read on to learn how to get a job as a blockchain developer.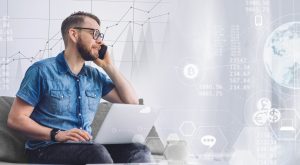 So you want to work in blockchain? We don't blame you. There's no telling how huge this industry will get in the next ten years.
People aren't happy with how things are and blockchain gives them a chance to change that. Instead of trusting everything to banks who don't have great histories, use blockchain.
You can have a Blockchain certificate or value for your home, without dealing with titles. You can use bitcoin in places across the US as a way of diversifying your wallet.
It's going to be big, so get in on it now. Here's what you need to know if you want to work as a blockchain developer.
The Road to A Blockchain Developer Position
If you want to go into the technical developing of blockchain, you should be in the tech field already. If you can teach yourself that advanced level of coding, great! Once you possess excellent skills in analysis and programming, you may now confidently apply and work as a blockchain developer for blockchain supported companies.
In fact, that would be a big point to talk about in an interview. Blockchain is complex, so do some coding brush-ups or courses before starting a career.
Understand It
You can't develop something you don't understand. To make it and make it work, you have to know the ins and outs of the principles.
We're not a blockchain school, but we'll give you a quick summary. Here's a list of the things you need to learn (way more) about.
Blockchain-chain
:
This is the chain of blocks that make up a blockchain. They're each sets of data that communicate a value without any supervision. They're cryptonized and secure.
For example, your block could be your house and the chain consists of the owners.
Decentralization:
another aspect of the blockchain revolution is that there's no regulation. The banks don't control your money or block values, it's all up to you.
That way you have full control. You decide when and if to transfer blocks, no permission needed.
Consensus Mechanism
:
There's no way for anything to be 100% independent, people have too many ideas. So, instead of giving one person or organization the power, there's a consensus.
Their goal isn't to regulate blockchain, but to act as a guiding hand. What should any rules be? What is the value vs dollars?
The idea here is that its a group decision, not government elites in one room.
Miners
:
If you didn't want to be a developer, you could be a miner. They spend their time looking for blocks, things they can assign value.
We need these exploratory people to move blockchain forward, to make new discoveries.
Learn Economics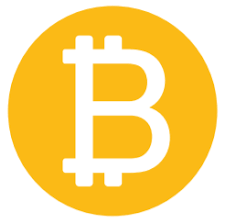 So let's say you understand all the technology and the terms. Do you know how to run or function in a crypto-economy?
Probably not. That's why you need to read Satoshi Nakamoto's whitepaper of Bitcoin. It's a little hard to get through, but it tells you how the vision should work.
If and how it works is up to us.
Buy Some Coins
Ok, now that you know the basics, get some money in your bank! Your online, crypto-wallet bank that is.
Coinbase's site is a good place to start. There you'll get access to different types of cryptocurrencies and be able to buy small or large amounts.
We say, start with something like ten dollars. Buy a little bit of all the types. You can find simple online wallets that store your money.
Then, look into how to exchange that money for goods or services. Do some reading, practice!
There are some coffee shops or stores in random places that take Bitcoin. Fort Collins, Colorado has a 24/7 coffee shop called the Alley Cat where you can buy your latte with crypto.
If you want to use it in person, big cities are where it's at. Don't think it's hopeless, though. Search online for crypto-accepting places in your area.
Start Coding
If normal coding is mosquito netting, blockchain is a sterile-controlled environment. Meaning there can be absolutely no bugs.
Why? It's so complex! Plus, the code is open for anyone to see and critique. Before you go and start coding on your own, read the current code.
Do you understand it? Can you recreate it? We're not talking about copying someone's value and data, that's not what blockchain is about.
But could you recreate the exact code you're reading if you wanted to? That's how well you need to understand it.
Or another method, can you find any gaps or vulnerabilities in the code? Some companies will pay you to find code issues they haven't come upon yet.
Stay Informed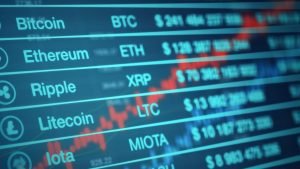 Sign up for a newsletter that talks about new trends or development in blockchain. This will help you keep up with the times.
You're no use to an employer if you can't develop blockchain as it was 4 months ago if it changed 2 months later.
There are even podcasts about it if you don't have time to read. This one by HEROS actor Joel Comm is a great pick.
Buy Stocks
If you've read this article and decide, this isn't for you, you can still get involved. Blockchain stocks are one way to be in the industry without your nose in the code.
We're not saying you can't or shouldn't do both, but it's another option. There are plenty of sites that rank blockchain stocks and educate you on what to invest in.
Start Reading!
Even if you're already coding and working in the tech field, you've got some studying to do. You're not going to become a blockchain developer in one day.
You need to treat your studying seriously if you want to get anywhere. The harder you work, the more chance you'll have of getting a job.
Want more blockchain reading? Check out this piece on why to invest in blockchain and this one on how to do it. We'll see you soon!