There's nothing worse than being strapped for cash.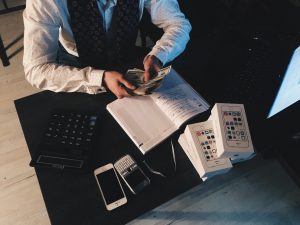 While you could charge a credit card or apply for a loan, these options don't come without financial consequences. If you need money quickly but don't know where to turn, you'll be happy to know that there are all sorts of ways you can make money without spending any of your own.
Keep reading to learn about how to get free money so that you can ease your financial strain and worry less about monetary problems.
1. Sell Your Stuff
We're all guilty of holding onto things we know we don't need anymore. If you need cash quickly, you can make fast money by selling items you no longer use or need. In the warmer months, hold a yard sale; otherwise, your best bet will be to use online sites like Craigslist and eBay to list items that you want to sell.
To increase interest in the items you're selling, be sure to post accurate descriptions and clear pictures.
You'll make the most item on electronics, gaming systems, and designer brand items. Collectible and unique items can also make you a good amount of money.
You may even decide to make your own crafts and sell them. A lot of people have started doing this and it has turned into a full-time business for them! All you need is a good order management system, like optisign.com, and you will be well on your way.
2. Become a Lyft or Uber Driver
Ride-sharing apps are more popular than ever before. Chances are you've used Lyft or Uber before, but have you ever considered becoming a driver? If you need cash, this is a great side gig to make hundreds of dollars. Experienced drivers can make up to $35 an hour.
As a driver, the more you work, the more money you can expect to make, but you're able to make your own schedule and work hours that are most convenient for you. You'll find the highest rate during weekends and holidays.
3. Deliver Food
If transporting people isn't your forte, you can also make money by delivering food to customers. Unlike a normal food delivery job, if you work as a driver for GrubHub, Eat23, or Door Dash, you are in control of your hours. You can choose to work two hours one day and five the next. You make your own availability.
Delivery drivers can make up to $25 an hour, though this greatly depends on the number of deliveries you make along with how high of tips your customers give you. By delivering food quickly and being personable when customers open the door, you're more likely to receive higher tips.
4. Take Paid Surveys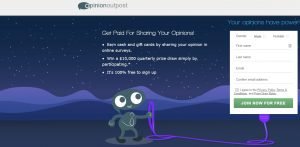 Are you more interested in making money from the comfort of your own home versus having to drive around for hours? If so, you can provide your feedback and get paid for it! With online paid surveys, you can easily make an extra $50-$100 a month. Surveys are short and sweet, taking just five minutes to complete.
You can find paid survey gigs on a variety of sites including:
Swagbucks
Vindale Research
My Survey
Opinion Outpost
Maximize your income by signing up for several of these sites. This way you'll always have surveys available to you. New surveys are typically added each week, if not daily.
5. Test Websites
Another way to make money online is to test surveys. Companies pay users to closely examine their website and provide feedback on the look, feel, design, and functionality of the site. As a website tester, you'll single-handedly be in charge of making the internet a better place.
Website testing is one of the higher paying online gigs. Sites like User Testing and TryMyUI pay $10 for each review that you submit. Reviews take around 20 minutes to complete, so you could easily knock out two or three of them an hour.
6. Pick Up a Virtual Job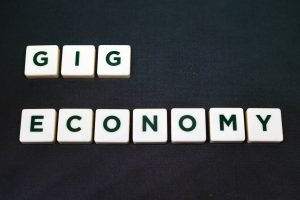 These days companies are always on the hunt for virtual workers. There is a wide range of skills that you can offer in the online world including:
Data entry
Bookkeeping/accounting
Content creation
Proofreading
Transcription
You can find virtual work on job boards like Monster and ZipRecruiter. What's great about a virtual job is that you can work from home, at your favorite coffee shop, or even when you're on the go.
7. Rent Your House
Instead of letting unused space in your home go to waste, you can instead make money off of it by becoming a host on Airbnb. As an Airbnb host, you can list a room in your home, an in-law suite, or even a finished basement. As long as the available space is livable, you can list it on the website.
Airbnb is well-loved for its convenience of offering short-term lodging for business and personal travelers. Depending on how popular your home is, you could easily make hundreds of dollars a month.
Conclusion
Instead of waiting until your next paycheck to solve your financial issues, consider trying these 7 options to put money in your pocket. In fact, you can turn many of these jobs into permanent side gigs, ensuring that you have some extra income each month which in turn minimizes the risk of you being strapped for cash in the future.