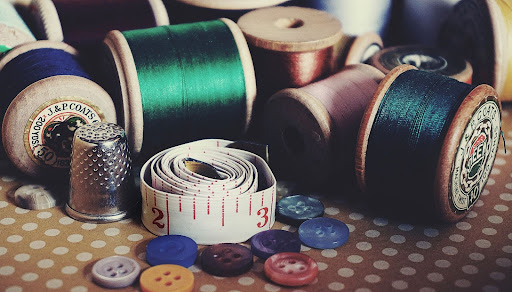 Do you have a hobby that you love? Are you passionate about it and think you could make some money doing it? The following blog will discuss how to start earning extra income by pursuing your hobbies. It will go over a few different ways that you can monetize your passion and give you some tips on how to get started. So whether you're a musician, artist, writer, or just love to dabble in new things, read on for more information!
1) Sell Your Creations
If you're creative and enjoy making things, then one way to start earning an extra income is by selling your creations. This can be done online through platforms or in-person at local craft fairs or markets. You can also sell items that you make on consignment, which means that someone else agrees to sell your products for you and takes a commission of the sale price. This option is great if you don't have the time or resources to set up your own shop.
The key to selling your creations is marketing yourself well and pricing your products competitively. Be sure to take good photos of your items, write clear and concise descriptions, and promote your work through social media and word-of-mouth. As for pricing, do some research to see what similar items are selling for, and then price yours accordingly. Keep in mind that you'll need to factor in the cost of materials, as well as your time and labor.
Selling your creations can be a great way to earn an extra income, and it's also a great way to get your name out there as an artist or craftsman. So if you have a knack for making things, consider giving it a try!
2) Fan Tokens
What are fan tokens? They are digital assets that can be used to vote, access exclusive content, and participate in other ways within their favorite team's ecosystem. For example, the FC Barcelona fan token called "Barça Fan Token" can be used on the club's official app to vote on certain polls relating to the team. In addition, holders of the token will have access to exclusive content and experiences related to the team. Be sure to look at tips for buying fan tokens before you decide to do so.
So how can you make money with fan tokens? There are a few ways. First, you can simply buy them when they are first offered for sale by the team (usually through an initial coin offering or IEO) and then sell them later when their price has gone up. Second, you can use them to vote for specific players or managers in return for rewards (usually in the form of more tokens). Finally, you can participate in other activities within the team's ecosystem that offer rewards in fan tokens.
3) Collectibles And Trading Cards
You can turn your love for collecting things into a money-making hobby by trading collectibles and cards. There are many online platforms that allow you to buy, sell, or trade collectibles and cards. You can also find local meetups or clubs where collectors gather to trade items. To make money from this hobby, you need to research the value of the items you have and look for fair prices when buying or selling. You can also look for rare items that are worth more than common ones. By building up a collection of valuable items, you can earn a decent income from your hobby.
Collecting things can be a very enjoyable hobby, but it can also be a lucrative one if you know how to trade collectibles and cards. With a little research, you can start earning an extra income from your hobby in no time. Who knows, you might even be able to quit your day job someday and become a full-time collector!
4) Write A Blog
If you have a knack for writing and enjoy sharing your knowledge on a certain subject, then you can start a blog. You can write about anything that interests you, from personal experiences to product reviews. Once you build up a following, you can start monetizing your blog by placing ads, affiliate links, or selling products and services.
Blogging is a great way to earn an extra income because it allows you to work from home at your own pace. Plus, it's relatively easy to get started and doesn't require much upfront investment. However, like any other business venture, success takes time and effort.
In conclusion, there are many hobbies that you can pursue to start earning an extra income. Whether you're interested in writing, collecting, or creating things, there's likely a way for you to monetize your hobby. So if you're looking for ways to earn some extra money, consider pursuing one of these hobbies!