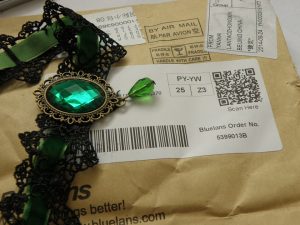 If you are reading a post like this, then the chances are that you are looking to earn something extra on the side. You might want to make money for something short-term, like saving for something specific, or you might want to save so that you can eventually take this side hustle to be a regular and full-time job. There are likely to be a lot of different schemes or strategies to make money from home; there are plenty of adverts out there. However, depending on how much money you want to make, and the skills that you are able to bring to the table, earning a decent amount of cash, and doing so in quite a speedy fashion, could be well within your reach.
Wonders of The Internet
We are so lucky now that through the wonders of the internet, no matter what you do as a day job or wherever you are based in the world, generating an income (or an extra income) doesn't need to be something that is a struggle. With the world at our fingertips, so to speak, you can tap into the huge amounts of opportunities to make money that can be found online, for both long and short-term needs.
Some of the strategies that will be listed in this post are some that offer a quick fix for making some money. But there are going to be some that are a great way to really invest your money and make good amounts of money (though they may take up quite a bit of your time to do so). Whatever you are looking to do, though, you could select something that fits in your skills and expertise, and ensures that you get plenty back for what you are doing. At the end of the day, making money and getting something back fro what you put in, is what it is all about.
Selling and Reselling Online
If you are looking to make money on the internet, and want to do so pretty quickly, then selling items on sites like eBay or Craigslist is a good way to go. It could be old things from your home, clothing that is no longer needed, and even furniture and cars; there are so many things for sale online. Of course, those things that you have at home will run out eventually. So this can be just a short-term option if you let it. By if you are serious about selling things online, then you can create an online store on eBay or Etsy (if you make your own things to sell), then you can do it professionally. You could sell for others, make things to sell online, or buy things from a wholesaler that you can then sell for a profit. Make sure that you take good photos of the items and write a good description by each, so that your feedback is left really positive.
Drive For Uber
One of the widely available ways to easily make some money from home, and that more and more people are doing at the moment, is to drive for a company like Uber. Everyone wants to get a good deal on their transport, and even sharing lifts on Uber is what more and more people are looking to do. The thing about this is that you can choose when you work, as you can just switch your availability on or off. So if you have another job or are studying, you can decide when you want to be working.
Rent Out a Room
Using sites like AirBnB can be a simple and straightforward way to make money by doing very little in the first place. If you have a spare room, or travel a lot and have an entire home to rent out, then you can charge quite a lot of money for renting these out, especially if you are in a popular city or good location for other things. Again, you can set the dates for availability, so it could just be when you are going away yourself, unless you want to share with guests. You get paid in advance, and as long as you use it through a reputable site, you will not lose any money. For many people these days, they generate their primary income from renting out a room or a home; it can be a less stressful or financially burdensome way to get into property management.
Invest Your Money
If you want to make money from the money that you already have, then investing really is a good way to go. The chances are that you will make much more from this that you would having your money sat in the bank, though there is some risk to it, of course. Something like Lending Club could be a way of getting into investing, as it is a peer-to-peer lending service that you can invest your money in. If you have extra cash and you want it to do more for you, then how about leveraging the platform to invest in some businesses, as there are a wide range of industries to invest in. Risk is something that can be assessed and calculated, and then the more that you risk in an investment, the more chance there is for reward (and the more you'd get back).
Something like Forex trading is something else that you could look into, as it can be pretty lucrative. If you're not too sure what you are doing with it, then it is all about making money off currency weakness and the price fluctuations that happen over time. It can take some practice and time to study the market, but investing in these kinds of thing can be really worth it.
Become a VA (Virtual Assistant)
Virtual assistants or VAs are something that is in high demand at the moment. More and more people are working as freelancers and they need some help with the more mundane of tasks. There are sites where you can be registered, as well as Facebook VA groups, but you could approach people like bloggers, influencers, copywriters, and freelancers, as they are the majority of the people that can be looking for an assistant. As it is all based online, though, it can be something that can work around other things that you do. It can also be good as there is no commuting, but you will need to be someone that is very organized.
Go Freelance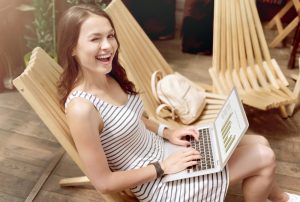 There are many careers that you might be doing for a full-time job, that you could easily then do as a freelancer. If you are an accountant by day, for instance, you could take on some of your own clients in your spare time. You never know with this kind of thing, it could end up being something that you could then do yourself as your own business. So think about what skills or qualifications you have that would allow you to go freelance at whatever you are skilled at, in your spare time.
Create YouTube Tutorials
If you have a skill that others will want to learn how to do as well, then video tutorials can be a really good idea to help. You don't fancy equipment, just a smartphone camera and then the ability to edit the video. If you find you have friends asking you how you do things or if you can help them with something else, then this could be what you do for a tutorial, and then put it online.