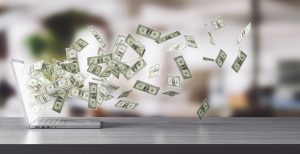 Are you looking for ways to make money online? You are not alone. Statistics show, nearly half of all working Americans have side hustles.
While a side hustle can be anything from delivering groceries to renting your spare room out on Airbnb, some of the best opportunities for supplementing your income can be found online. The appeal of having an online income stream is you can make money in your spare time without ever leaving your home.
For those who already work a demanding job or have many responsibilities, finding a way to make money online is a great fit. Fortunately, there are seemingly endless ways to supplement your income with an online opportunity.
If you want to earn some extra cash and are looking for online side hustles, here are several ideas to get you started.
Start Investing
One of the best side hustles you can do is to grow your money through investing. There are many opportunities for online investing, such as cryptocurrency, forex, stocks, and more.
While investing can be lucrative, you do have to watch out for fraudulent transactions. Check out this article for more information on protecting yourself online.
Become a Tutor
A popular side hustle is online tutoring. You can help students learn English as a second language or any other subject. Set up the business on your own or use an online platform for a quick start.
Start a Blog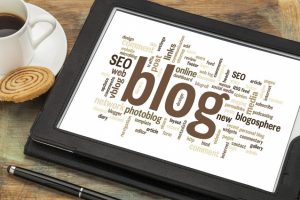 If you are passionate about a certain subject, and love writing, consider starting a blog. While blogging was once a kind of online journal, it is now a legitimate career. You can earn money with your blog through ads, sponsored posts, selling products and services, and more.
Open a Store
A great side hustle idea is to open a shop selling products online. You can sell anything from jewelry to handmade paint and make a profit while doing so. There are plenty of ways to sell online, from creating a store or using a platform like Amazon or Etsy.
Create and Sell a Course
One of the most popular side hustles of 2020 is to create and sell a digital course. Online learning is becoming more and more commonplace, and many entrepreneurs are finding success in selling educational products. You can create a course and market it on your own or use a platform like Udemy.
Launch a YouTube Channel
Creating a YouTube channel is a great way to make money online. You can share your creativity, connect with an audience who loves what you do and make money in the process. While it does take time and effort, many have used their YouTube income to replace their 9-5.
Use These Side Hustles to Make Money Online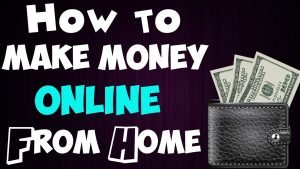 There is a variety of online side hustles you can use to make extra money.
You can start investing, become a tutor, or start a blog. Opening a store, creating and selling a course, and launching a YouTube channel are also ways to earn an income online. Whatever method you choose, know that making money online is more than just a possibility.
Don't forget to browse our site for advice on business, personal finance, making money, and more.