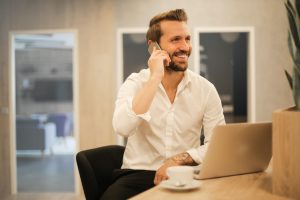 Whether you want a career change, or you're unemployed and looking for a stop-gap, job searching can be a difficult process. To increase your chances of finding something new, what you need is the right strategy. To help you out along the way, check out these four practical tips for finding a new role in 2021.
1 . Be Flexible And Open-Minded
According to Indeed, 'the job switching rate has nearly doubled from 2.3% during the Great Recession to a whopping 4% at the beginning of 2018.' The coronavirus pandemic has put a lot of pressure on the jobs market, if you're unemployed and you're not seeing many opportunities in your sector, you might consider checking out a new industry. Throughout 2020 we saw many candidates transferring their skills to new sectors, and we can expect these trends to continue throughout 2021.
Strengthen Your Network
The Business Insider recently reported that 'upwards of 85% of open positions are filled through networking.' The hidden jobs market refers to jobs that are not advertised traditionally, and it's through networking that candidates can find out about these jobs.
In 2021 sites like LinkedIn, Facebook and Instagram can support you to build professional profiles and reach out to people within your industry. Additionally, you can try using the following apps:
Invitly:

Using the Invitly application business professionals can make new connections, based on their current career goals. The app offers 25 new profiles each day, to help you find networking opportunities. The app also includes a 'professional stories' section, for plenty of inspiration.

LetsLunch:

With the help of this networking application you can arrange virtual meetups with other professionals in your industry. Input your goals and your schedule, and your app will do the rest!
Startup opportunities
Looking for a new job in 2021? There are many benefits to working with a startup company. Working with a startup can offer improved job satisfaction, a flexible schedule, plenty of learning opportunities, a new experience, and a great company culture. When you're looking for startup opportunities take a look at the startup hiring platform AngelList. Innovative companies that they advertised here in the past include National Vision Administrators, InstaCart, and Patreon.
Optimize your application materials
Many companies are now using automated systems and AI to enhance their recruitment procedures. When you're writing your LinkedIn profile, your resume, or cover letters, it's important to optimize your materials, to include industry keywords. To find the keywords that you should use, try the following tactics:
LinkedIn Search Bar:

Head to the search bar of your LinkedIn profile, input a word that you already know is relevant to your sector, (for instance, your professional title). When you're looking at the results, take a look at similar words, and use these as part of your profile and applications.

Keyword Tools:

Additionally, you can use keyword research tools such as Answer The Public, or SemRush, to find industry-related keywords.
Whether you're looking for a full-time career or a side hustle to make extra money online, ensure that you conduct detailed research.