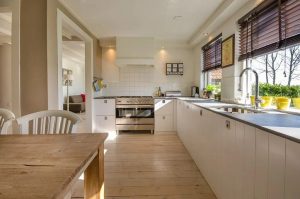 When you come to sell a property, either your main residential or one you've invested in, you don't want to make a loss. Indeed, you want to make a huge profit. To make a profit, the value of the property needs to increase. Now, this should happen naturally simply because for the main, property values increase over time. The longer you hold them, the more these will increase in value. However, there are things you can do to your property to ensure the value creeps up. Some may cost a lot for you to do, others, not so much. It can be hard to decide which to go with and what to do in these situations. Especially if you are a novice, or just want to bump up the value of your home before you sell. These tips can help. However, it's important to remember that property prices vary depending on where you are. This varies from country to country, but it can change just as easily from city to city, too. Whatever property advice you hear, you need to make sure that you apply it to your own property in its own situation. The general advice is good but not so good if it's aimed at a commercial property for example, or property in a rural area. Have a look at these tips, and apply them to your own personal situation.
Make It Safe
You might be surprised, but your home may not be as safe as you think. Anything which compromises the safety of your home needs to be addressed at the earliest opportunity. If you have a problem with flooding you might want to install a trench drainage system, if you have structural damage you might want a builder to come out and assess any damage. This will always come above any kind of cosmetic work. It's important because any issues like this will be picked up by a prospective buyer right at the outset, and it will either kill the deal or leave you needing to sort it right away. Look for loose masonry, perhaps you have cracked walls which have become a little unsafe. The same with the roof. If any slates have fallen recently you need to double-check it's okay. Same with the utilities. You need to ensure your electrical wiring is all safe as well as the gas. Any problem with these will likely be costly to fix, however, if the cost is astronomical, you'll be able to claim it on the insurance. If you're not sure what to look at in this situation, consider hiring a home surveyor yourself to see what the report bears out.
Be Tech-Savvy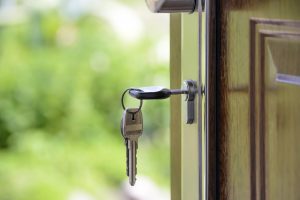 It's something that might just turn an offer in your favor. It's also something which, relatively speaking, doesn't cost a lot but it's certainly attractive to buyers. Think of installing an electric car charger port. At the moment there are a lot of government grants out there which make this quite cheaper than usual. It makes your home more attractive because it's something the buyer won't have to do in the future…electric cars are becoming the norm. Same with Solar Panels. There may be grants depending on where you live. Having solar panels installed properly can ensure your energy usage is lessened and offset by clean energy. You can also sell back to a provider that you haven't used. It's a sure bet if you live somewhere which is quite sunny often. Small wins like this make your home stand out above others and those which don't. You might think it's a pain to get fitted, but it will likely raise the value of your home before valuation. It's at least worth pricing these additions up and doing the research to see how much it would add to a home like yours.
Marginal Gains
You can inch the value up bit by bit by doing small things around the home. Things you might think wouldn't even matter. However, the psychology behind them can push the valuer into giving your home a higher value. A fresh coat of paint is always a win. This should usually be a light, airy colour too. Otherwise, it can look a bit oppressive. Fill in any cracks with sealant or caulk. It gives a smoother, more refined finish to what you're trying to do. Repaint the skirting boards with gloss. It's a messy, sticky and horrible substance but it brightens up the room and makes it more appealing. Do this throughout your home for a better appearance all around. Same with the ceiling. All of them together really improve that first impression. 
First Impressions Count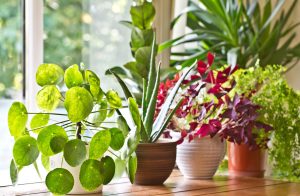 What will those viewing your home see first when they pull up outside? This applies to prospective buyers as well as valuers. If it looks a bit scruffy, then that's the impression they will get when they arrive and leave with. You want people to see the good when they arrive so that it stays with them the whole time, not the bad. How you do this is up to you. Fill in the gaps in any bricks and mortar for a start. Cover up any cracks. Repainting the front door is always a great sell and makes the front of your home look much better. You'll want to ensure your front garden is in good shape too. Make sure the grass is cut and any bushes or trees cut back. It's just the simple stuff you'll be doing most days anyway. Shine up any brass on your front door. Make sure you give the windows a good clean. These little things make a huge impact. Think about replacing the old, shabby welcome mat outside. Clean any bird droppings off your home. Consider using hanging baskets to add some curb appeal or maybe plant some flowers. If they like what they see when they arrive they'll come into your home with a positive attitude instead of a negative one. This is something they'll carry with them throughout the tour.
Tidy Up
This can be harder if you have children. But you'll want to tidy up and make sure that your house is looking good on the inside too. Put away any toys or clutter. Make sure everyone knows which day people are coming so you can tidy up as necessary. This won't really add raw value to your home, but it certainly will make things go a little easier for a valuer. Less clutter gives the image of more space. People like space, it's one of the main things they look for when buying a home.
Main Value Adder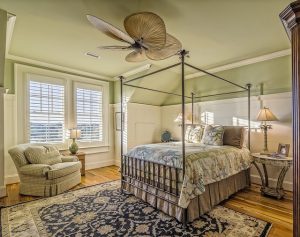 The main things which add value are more bedrooms because it means more people can live there, or that there is space for a spare bedroom, a dressing room, study etc. Adding this space isn't easy. You essentially need an extension. If you have an attached garage, you can build above it, giving you another room. Converting the garage can add value too because it'll add space to the kitchen or give you another living room. Some people like garages, but there are more people who prefer the extra space. You can extend outwards into your back garden too. So long as you have space and don't mind building into it. This can be a conservatory or a main addition to the home. If you've got a small kitchen with no space for a dining table, you may want to knock through into a kitchen diner. People like having a kitchen diner these days because it gives you more family space. It also means the old dining room can be used for something else. 
Loft Conversion
The thing which adds the most value to your home is a loft conversion. You're essentially putting an extra floor onto your home. You may have to lose some space on the first floor, but it certainly adds space. Usually, depending on the size of the loft, people can put a large bedroom up there including an en suite. Sometimes you might be able to fit two bedrooms up there or maybe a bedroom and a dressing room. It all depends on what you want. Essentially the sides are opened up a little to give more headroom in the loft and insulation is added, as well as stairs from the first floor to the loft instead of the usual step ladder etc. This isn't always possible depending on the build. For example, if you are in a protected house that is particularly old, you might not be able to do this. Always get planning permission, don't go ahead on a builder's recommendation. Also, see if any homes near you have sold with a loft conversion. How much did they sell compared to the value of your own? These are key questions you need to answer before going ahead with a major project like this one. It's a good thing to do if you plan on staying in your home for a while before selling because the value will likely increase a lot faster.