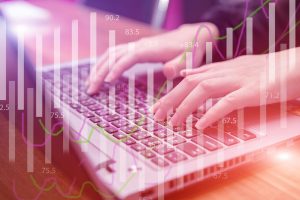 Whether you lost your job in the pandemic or just have a little extra time on your hands, nobody would turn down the chance to earn more money. Especially when it's possible to make things happen from the comfort of your home.
Finding the motivation is easy, but building your strategy is another challenge altogether. Before starting the process, it's imperative that you take time to analyze the options. Here are six of the best.
1| Create Content
Blogging, vlogging, and podcast productions are just three of the options at your disposal. Either way, the thought of getting paid to express your views on a topic that you feel passionate about is very attractive. 
There are several options at your disposal. They range from starting your own channels to making paid guest appearances elsewhere. Sports, music, parenting, and cooking are just some subjects to cover. Be sure to find your voice. 
2| Promote Products
Promoting products can take place via your content channels mentioned above. Alternatively, you can look to use social media to its advantage. In some cases, it might evolve from side hustle to primary business idea.
Social media marketing could involve using affiliate marketing schemes. Or you could form brand partnerships as an influencer. Creating your own merchandise can establish another source of revenue. It's exciting too.
3| Trade Products
You probably know about trading stocks and may have some experience with crypto. However, it should not be forgotten that physical assets can be traded to earn an extra income or build your net worth through assets.
Whether it's knowing the different mints of the silver eagle coin or appreciating the value of Pokemon cards doesn't matter. Collecting and trading is the perfect way to turn a hobby into a money-making endeavor.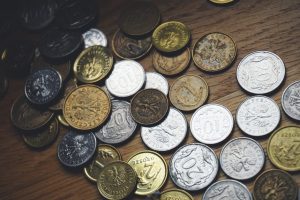 4| Sell Unwanted Goods
In addition to starting a new collection of products to buy and sell, you could look at selling unwanted goods. One option is to focus on the smaller items you possess by setting up an eBay store or using social media selling pages.
Or you may want to look at bigger options. Selling your junk car online, for example, could earn a decent chunk of cash. If the products sold are not being used, you won't notice any negative impact on your daily life.
It would be beneficial to know of any fees you might be liable for when selling goods, especially when taking online payments. Paypal is usually a preferred option for many sellers as it provides additional security for both parties. A Paypal fees calculator can help you work out what you are likely to receive once you have paid applicable fees on transactions on the platform.
5| Sell Your Knowledge
In many ways, it is another form of content. However, creating eBooks or video courses for students is slightly different. They will pay you to access the course info or content. It's a great way to earn more from your career.
As well as presenting information in a generic way, you could do one-on-one teaching. Video chat software makes this accessible even when you are living in different countries. The possibilities are incredible.
6| Join Market Research
Businesses will pay for insight into consumer habits and audience perceptions. You can sign up for simple survey platforms to earn some money. Or you can become a mystery shopper and join focus groups.
The earning potential is limited. Nonetheless, it's very easy money that won't cause any stress. In some cases, you will get given free stock to offer honest reviews, which is a nice bonus. You've got this.