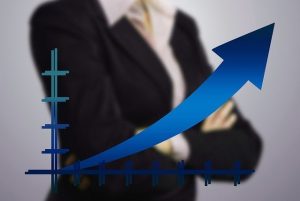 The COVID-19 pandemic has had a detrimental and significant impact on employment. The Organization for Economic and Co-operation and Development (OECD) predicts that jobs may not recover until after 2021, which, unfortunately, means that there is likely to be further uncertainty ahead. With so many people across the world experiencing job insecurity, you may be considering changing your career to work in a field that is consistently in demand. Entering a profession that isn't as susceptible to the ups and downs of the changing financial climate should help you to find a job that will ride out the toughest of economic times. If you need some career inspiration to help you to plan for the future, then these ideas should help:
Before you start applying for jobs, it is wise to consider your qualifications. If you don't have the necessary qualifications to enter your preferred career, then now could be an excellent time to start retraining to gain the qualifications that you need. 
Gaining a qualification in a subject that is transferable to a range of careers is an excellent way to kick-start your new career and to help secure some job security. Some qualifications are obvious choices for job security, such as a medical degree, but others open up just as many possibilities, such as an economics degree. Wondering what can you do with an economics degree? Read on to find some inspiration to help you plan your next career move:
Accountant
Accountancy is a profession that is always in demand and offers a wide choice of career opportunities. Specializing in a specific area of accounting should help to increase the demand for your time and expertise. Accounting specialisms such as auditing are an important process for businesses, so there should always be work available. Working as a tax accountant is another specialist service that is always needed by companies, making it a potentially lucrative career choice.
Economist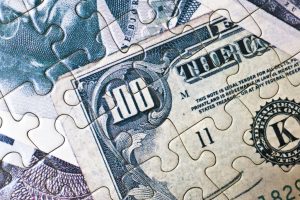 Economists perform an essential role in the operation of businesses, government organizations, and even countries. Working as an economist is an interesting and highly skilled job that requires a strong aptitude for working with figures, and the ability to process complex calculations and to interpret this into meaningful data. The work of an economist is used to inform critical decisions and to inform financial forecasts. Economists carry out research and analyze a wide body of data to create their forecasts and analyze trends.
Actuary
Working as an actuary requires a degree in a related subject such as economics, and the ability to analyze often complex data. The role of an actuary is primarily based on calculating the probability of events and the likelihood of risk. The nature of an actuary's job makes it a role of particular importance to insurance companies.
Gaining a qualification that provides the opportunity to explore a variety of career choices is an excellent way to safeguard your career for the future, and could help to reduce some of the uncertainty in the job market right now.