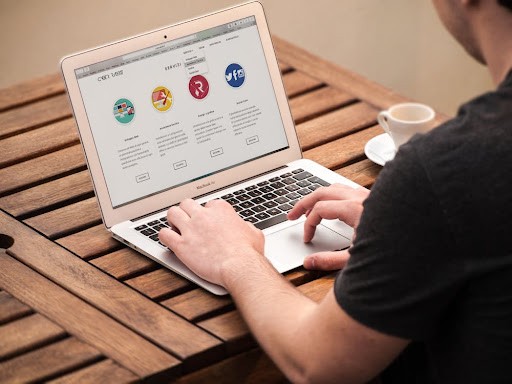 Many folks discover that their regular wages aren't enough to cover expenses and that they don't have any money left over for weekend enjoyment. Nevertheless, where there is a will, there is a way. There are numerous various side hustles you might do if you need a little additional money. Even though they can need the same amount of time and effort, easy side jobs from home are more like extra money-making chances that you can typically fit into a regular workday or work week.
There is a tonne of side hustle opportunities that need very little setup time and effort. These are some of the most well-liked methods of earning extra money because neither a significant initial commitment from you nor a significant investment from another party is necessarily required.
Proofreading 
Every time we write a letter or an email, we all proofread it. But if you proofread for others, you may use this time to earn money! Proofreading tasks are frequently offered on freelancing websites like Upwork, where you can look over other people's writing and recommend edits or grammatical improvements. 
The greatest candidates for this side business venture enjoy writing and reading. Additionally, keep in mind that unless you work for a major agency, it's not the most lucrative. However, there aren't many methods to earn additional cash as simple as proofreading online for total strangers.
Rentals on Airbnb 
One of the simplest methods to supplement your income is to rent out a spare room in your house or an additional piece of land. For travelers and tourists searching for something cozier and more comfortable than a normal hotel, Airbnb and similar home renting apps are ideal. 
Like the parking spot example above, you can charge more for your property if it's in the desired area than you would in a less desirable one. Additionally, Airbnb has disclosed updates to its software and business practices for homeowners like you. 
Blogging online 
Online blogging has become extremely popular. You might be able to launch and maintain multiple blogs at once that link to one another. When you do this, you can also put up display advertisements and request payment from advertisers in exchange for impressions or clicks from your audience. 
It's simple to start a blog, but it takes time to become very profitable. You'll probably achieve greater success with a specialized blog network if you have posts that are both entertaining and educational for your readers.
Wholesale business 
A wholesale firm combines offline activities with online business procedures, much like drop shipping businesses. You can purchase several goods in bulk at reduced average pricing from a wholesaler. It is essential to know how to start a business to be successful. Then you offer your customers such things at a higher retail price. Owners of wholesale businesses have a wide range of obligations. You should: 
Observe consumers, manufacturers, and product quality extremely carefully. 
Take care of the packaging and delivery of the goods to your customers. 
Determine which things to buy, how much to pay, etc.