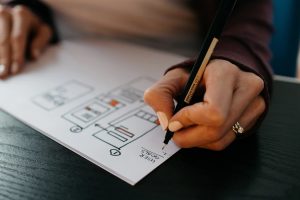 We would all love to be in a great job that pays well, wouldn't we? But it isn't always that easy. You may find that it's actually hard for you to work out what sort of industry is right for you. Of course, we all know that finance, medicine, and law are all high-paying careers – but what happens when you didn't go to college for these fields and you don't really want to? Does this mean that you can't move into a well paying job? Not at all.
When one of your financial goals is to earn more, there will always be a way for you to do this. Sometimes, that will mean that you need to move into a more fruitful career. This could be something that also offers you some freedom in your lifestyle as well as a better pay packet. But what should you do? Let's take a look at some options to inspire you.
Researching High Paying Roles
For starters, you might want to think about some of the jobs that are really high paying in your area. For example, taking a look at the highest paying jobs in Connecticut, we can see that obstetricians, chief executives, and dentists rank highly. It could be the case that you then set a goal of becoming a chief executive or retraining to become a dentist. But then you might want to take a look at what ranks highly in your own area.
Considering In-Demand Jobs
Something else that you might want to think about is jobs that are currently in-demand. If you want to make sure that you get a great salary and benefits, then take a look at open roles that are currently recruiting. From high security truck drivers to health workers, think about the industries that are always busy and hiring. Even if you need to do some training first, it could be something that really pays off for you.
Starting Something For Yourself
The next thing that you might want to give some serious consideration is the idea of starting something for yourself. If you have always thought about earning your own money via a business idea, then why not try and get this off of the ground now? Considering the idea of launching a blog or creating a product or selling a service could allow you to control all of your earning and not rely on a certain industry. You could do this in any industry that you feel speaks to you the most.
Sometimes, you may feel that you're never really going to be able to earn the kind of money that you've always wanted to. But you can. It's well within your control. The thing that you're going to want to do here is just work out what options will work out best with your goals and your current lifestyle. And then all you have to do is to take action.