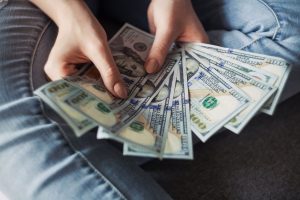 It is always useful to have a bit of extra cash coming in to spend it on the things you need. If you are a little creative and willing to look for different ways to earn some cash from the comfort of your own home then here are some ideas for you to get started on. 
Share Your Creativity
If you have a particular craft or skill that you can teach others, perhaps you could start up your own online creative class and charge people to join. It could be cooking, sewing, painting, tips on gardening, how to do certain DIY tasks at home, anything that you are good at that will be useful for someone else to learn. As long as you have a good internet connection you are good to go. 
Sell Your Items 
If you have lots of items at home in your attic and garage and have no idea what to do with them, you could always ask for the assistance of an Estate Sale Company that can organize an open day where people can come and visit your home to see what items you have for sale and help you shift them. It is a lot easier than having to move around all the items to get them outdoors for a yard sale. 
Alternatively, you could set up an online account, take photos and see who wants to bid for any furniture, crockery, clothes, shoes, DVDs, or children's toys. What you do not find useful could instead be ideal for somebody else. This will also reduce any unwanted clutter in your home, whilst at the same time making some cash. The ideal combination.  
Get Paid For Your Opinions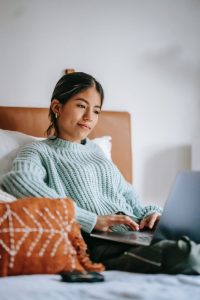 Another easy way to earn some extra cash is to take part in paid surveys. A lot of companies have apps that you can download now so you can answer the questions from the comfort of your own settee when you have some free time. There are various different websites you can sign up for that will send you their 10-15 minutes survey to complete and provide you with a joining bonus too. 
Voice Over Work 
If you are camera shy but like reading out loud, then why not try out doing voiceovers for commercials. Whether it is for online videos,  
commercials for television, movie theater ads, or for the radio there are a lot of companies that require a voice over artist to record their script in order to advertise their product. This would be easy to do from home and you would get paid for each project you complete. All you would need is a microphone and a laptop to record the audio and you can get started.