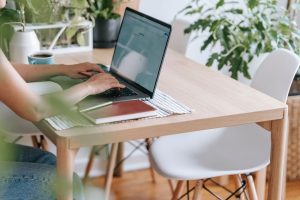 The gig economy has been booming over the last five years and more people are leaving their jobs to become self-employed or are choosing the freelancing lifestyle. If this is the step you're wanting to take, are you prepared to be your boss? There are many things to put into consideration before making the switch to freelance work. These are the five most important considerations before becoming a freelancer. 
Your Financial Investment Doesn't Need to be Huge
Your new freelance business may not need a huge investment. While in many cases, starting a business can be expensive, depending on the work you're going to do you may not even have to spend a penny. Just be sure to set up a record-keeping system for your invoices, and what items you have purchased for your business for when tax season rolls around.
You Don't Need a Portfolio when Beginning
A lack of experience on a CV or a portfolio won't get in the way of becoming a freelancer. You have skills and there are plenty of people who are willing to pay for those skills. The first year of becoming a freelancer is admittingly tough, you'll be focusing on getting established, building contacts, and experience. There are plenty of ways of setting up a portfolio if you still prefer to do that before beginning your freelance journey, such as doing some volunteer work for non-profits or even starting your blog. What matters is that you believe in the set of skills that you have and quickly learn to value yourself.  Freelancers should always strive to improve themselves to succeed. 
Be Prepared for Droughts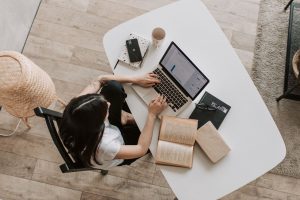 The work of a freelancer comes and goes, the freelance lifestyle doesn't bring in a regular salary. There may be periods where you're not receiving any clients, and there's just nothing to do. This is completely common, even for the best freelancers who are well established. When times like these happen, you'll need to have enough money in savings or at least some sort of a side hustle to help with your finances. It's best to keep yourself busy during these tough times to help out your business such as taking courses to improve your skills or maybe even focus on marketing from and an SEO agency to help attract some new clients. It's important to stay proactive and to have a plan.
Don't Expect Clients to Pay On-Time
One of the sad realities of being a freelancer is the fact that not all clients will pay on time. It can be difficult to be a freelancer when payments are uncertain. You should however keep in mind that you are within your right to charge interest on late payments. While the standard for payment terms is 30 days, be sure to know the laws and protect yourself. Deposits and payment stages are two excellent ways to keeping yourself protected, as this reduces the risk of late payments.
You Might have Awful Clients
Clients from Hell are unfortunately common in the freelance world. While these are not always common, they do sadly exist and prove to be difficult to handle. It's important to get everything in writing when you're quoting for a project, because the client may try to get more work out of you without paying extra. Just be very precise about what you're going to deliver and be very clear, try to do this before beginning the project.