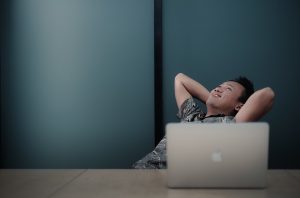 Freelance life is not for the faint of heart. You get to be your own boss, but you may be welcome in the real estate realm. You have the flexibility that nine-to-five workers crave, but you also might not get paid for months at a time.
 But hey, you've chosen this life because it's worth it to you. You want the freedom that freelancing offers. You enjoy the adventure. But can you create extra stability? Sure. These tips will help you take control of your finances so you're not thrown around like a dinghy on rough seas.
Track Your Expenses
 People freelance for various reasons. One of the common driving factors behind the choice to go freelance is a resistance to being a boring adult. And that's fair enough! Enjoy your freedom, and appreciate the extra time you have to invest in the things that matter to you. But just because a full time job and a mortgage and a Labrador isn't your style, doesn't mean you have to reject adult-ing all together. One of the best ways to ensure your future as a freelancer is to start tracking your spending. How much do you spend on essentials like rent, bills and insurance? How much do you spend on leisure? What's your monthly spend on seemingly negligible purchases like your morning Americano? The sooner you get on top of your outgoings, the sooner you can budget for your monthly and even annual expenses. Once you have a strong sense of what the year ahead is going to throw at you, you'll be in a better position to assess whether your current rate of work is going to be sufficient. If not, time to start shooting out your C.V.
Embrace Being a Digital Nomad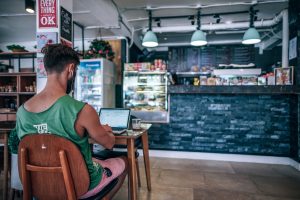 If you work from home in some online capacity, have you considered moving to a less expensive city? Literally, the world is your oyster—visa restrictions aside, of course! Cities like Bangkok and Kuala Lumpur have large communities of English-speaking expats from all over the world who work online while they save money on living costs. If you enjoy freelance life for the freedom it gives you, why not take advantage of your no-ties situation and explore the world at the same time? You'll meet amazing people, possibly learn another language, and discover a lot about yourself along the way. But mainly, you'll need less money to live, making your freelance life more secure. Even if you're paying a little every month towards storage units while you're away on your adventure, you'll be amazed how much further your money can stretch when you're living in a city with a lower cost of living.
Aim for 50/30/20
What's that? As a good rule of thumb, your life is considered secure by those in the financial know if you manage to live on only 50% of your income. Divide the remaining 50% between flexible expenses (i.e. things you want, rather than need) and loading up your savings. If you manage to achieve and adhere to these golden proportions, you may be surprised to find yourself in a stronger financial position than you expected further down the line. (Who knows, you may want that Labrador after all!)
Whether you're a blogger, graphic designer or a copywriter, freelance life can be a little scary. These tips will help you weather the storms with confidence.