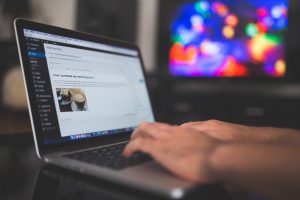 When there are so many other competitors out there, it's important that we make a great first impression with customers. As such, we can spend a lot of time thinking about marketing tactics, or finding great ways to get the product out there. As well as this, we would have to consider the C-word: content. What's the best type of content out there? It's all relative. But if you really want to make a quick impact, a video is arguably the best. A video can communicate your business ideals quickly, and if you put it on the right platform, you can make a significant impact. But what are the keys to creating a great business video?
Ensure It Looks Professional
One of the biggest misconceptions of creating great content now is that we can just film it on our phones, put it online, and automatically it will gather thousands of hits. It all depends on the content you want to create. But when it comes to promoting a business, especially if you're trying to make a significant impression on clients, the content should look professional. These days, with video production prices being on the cheaper side, it has never been easier to hire a professional to do this for you. If you try and make a video yourself with poor production values, it can be very difficult to bounce back from.
Ensure The Concept Is Foolproof
In film making, they say you need three things to make a successful movie: a great script, a script, and a great script! When when you have this in place, then you can be adventurous with your content. It all depends on the video you want to create. As long as you have a solid concept in place, this can then branch out into other ideas but can determine the format for the video. For example, if it's a talking head video, you may need a carefully worded script. But if you are looking to create something like an explainer video, where you are showing your business in its most natural environment, this has to shine through, and cannot be rigid. It's important that you create a sense of authenticity. And when you're trying to present the business in a specific light, the concept is everything.
Understand Your Target Audience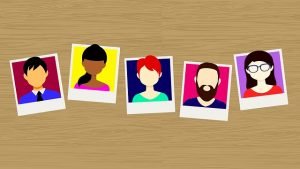 It's all about the marketing. We have to know who our audiences, and what their specific needs are. This will determine a lot of the content that we create. Once you understand your target audience, especially the demographics, that is when you can start to cater to specific content. A lot of businesses have a very specific target, making it an easier process, not just in terms of video making, but marketing as a whole.
Keep The Message Brief
Any piece of content has to be straight-forward. When it comes to a business video, regardless of who you are marketing it towards, the message should be clear. When you are marketing to a customer, they want to know what your business can do for them or if you can solve a problem for them. And if you provide content that's too detailed, too complex, and doesn't get the point across quickly you will lose them forever. One of the big problems we all try to make, because we've got someone's attention and are too scared to have them click off, is throw the kitchen sink at them. We try to communicate every single feature of our business or product in a video, but this bamboozles the the audience member. It's all about avoiding the jargon and keeping the message simple. There is no point in having a video that goes on, because that customer will never come back. Keep it under one minute, or preferably, under 30 seconds!
Tailor It For SEO
As content is all about SEO optimization, you may think that this is more for written content and web pages. But any good business video is optimized for Search Engine Optimization. You can do this by adding keywords to the description and title, as well as uploading a transcript. We have to remember that a video is one of the key ways to optimize our content for SEO. We still have to play the game of ranking high on the search engine results page. And no matter how great your video is, if you haven't found ways to improve it naturally with Search Engine Optimization trinkets, this great piece of content may fall by the wayside.
Share It On The Right Platforms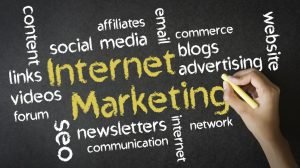 This follows on from SEO. When showing your videos, not just on social media, but via other platforms, you are able to maximize the viewership. And if it's not obvious already, put it on YouTube! Because YouTube is the second largest search engine on the internet, and a video is one of the best ways to rank high on any search engine result, you need to take advantage of this. And when it comes to sharing the video, don't just use Facebook or Twitter; go onto LinkedIn as well! This is crucial, especially if you're looking to spread your product further, or even have feedback on your content. It's all about getting the numbers up. We all look at the viewership of a video, and if it lurks in the hundreds, rather than the thousands, we tend to not think of it as anything important. So, therefore, we don't watch it any further!
A great business video is like a little piece of art, which can make it a very intimidating prospect. But ultimately, if you don't stray too far from your business ideals, make it look professional, but also, tinker with it so it is optimized for SEO, you cannot go far wrong! A video is a perfect opportunity to showcase your business. We have to remember that while there is the temptation to put everything into it, when we're trying to entice a customer it's all about providing the tip of the iceberg rather than the whole thing!