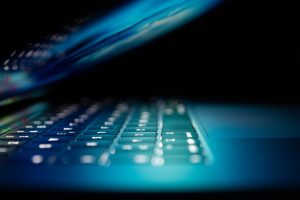 Cybersecurity managers have a tough job on their hands. It's their job to ensure that the sensitive data owned by the company remains safe. Doing that, however, can be a challenge.
Take ransomware, for instance, a type of attack where criminals steal data from a company using a variety of tactics and then force the company to pay a ransom to get it back. It's like something out of the 18th century. Figures show that ransomware attacks rose by a staggering 46 percent between 2016 and 2017 – the latest dates for which data are available.
Businesses, therefore, need to get smart with cybersecurity. Unfortunately, most do not have the cybersecurity management skills to implement effective policies at their firms. In fact, many small businesses do not have a cybersecurity plan in place at all: they're just hoping that criminals won't target them.
Small businesses should consider training at least one of their key people in cybersecurity management. Somebody with a professional qualification in cybersecurity management will be able to oversee the digital security of the entire firm, providing much-needed protection against all but the most sophisticated attacks.
The skills your company needs are varied. You not only need people who understand the tools to defend against cybersecurity threats but how to implement them throughout an organization. You also need somebody on your team who understands big data analysis and can look for threats in the patterns that emerge.
The following infographic shows the skills firms need to counter emerging cybersecurity threats.

Infographic by University of Alabama Birmingham