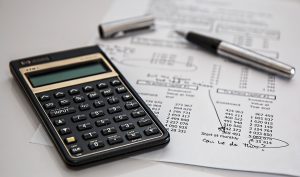 If you are a small business owner, then you are likely to already know that making some consistent improvements that will mean you can enhance your business, is something that will be really critical, especially if you want to make the business a big success, and also make the business sustainable. When you are needing to monitor things like cash flow all of the time, or are needing to use things like social media for your marketing, then you can see the power of these small but important things. Then you can focus on working on improving the area of your business that are going to offer the biggest gain.
So with all of that in mind, here are some small and simple things that can make a difference, and are things that you can start doing right away.
Keep Financial Score
There are few small businesses that will have an accurate idea of the precise numbers or financial trends that are taking place, day in and day out, at least. So it is really important to make sure that you do spend time monitoring things like costs and budget really closely. So monitor cash flow closely, and not just at the time when taxes are due. If you lack the time or the skills to do so, then hiring an accountant who will be able to help really is a must. Then you can stay in the loop, but know that everything is being taken care of.
Set Goals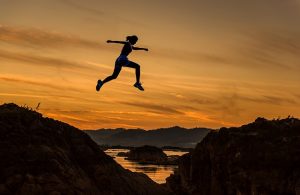 Like keeping score and on tabs on your finances, setting goals and making sure that you choose objectives to work towards is something that is an essential part of your business success. You can use the goals that you have as something that will help you to plan and decide what happens next, as it will ensure that things are moving forward in the business. For example, something to do could be to get more website traffic to your site, as the chances are that will help to increase sales, as well as customer loyalty. And that could be done through SEO or setting up a blog on your website, so is something that you can get started with pretty quickly.
Change vendors or providers
Like keeping track of your finances, you also need to make sure that you're not just noting what they are and where you are at, but you are looking for ways to cut down costs. One of the big things that you will spend on is the staff that you have, but you can't just lay people off without just cause. So another thing that can save you quite a bit of money is looking at the suppliers, vendors, or other service providers that you use. Just because you have been using them up until now doesn't mean that you have to carry on using them. You could ask for a better rate, or just look for alternatives.
Database migration or SQL data migration, as an example, is done when there is a need to change the database vendors that you have or upgrade the database software, or even move it to the cloud. This is an example of something that could be done, in order to save your business some money.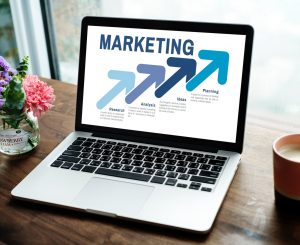 When money is tight, as it can be so often for small businesses, there is no point spending huge amounts of money on marketing that is ineffective, or where you can't really measure the success of them. For example, a TV ad is a pretty traditional way to advertise your business, but as you don't know who is watching and who will see it, then you can't really measure the success of the ad. Do those recent sales come as a result of the ad or as a result of something else? So think about looking for low-budget, high-impact marketing as a way to improve your small business. You could try out a few tactics to see what works best, and then you could make the best ones part of your regular marketing plan. 
If you're not too sure where to start, then think about using social media. It is a great low-cost way to promote your business, and you can also be quite specific with if you choose the ads. Some of the best channels to use in marketing for your business and to build a social presence, is through LinkedIn, Facebook, Twitter, and Instagram. It is important to make sure you choose the ones that are most relevant to your target audience as well, for the reach to be most effective.
Sharpen Your Selling Skills
No matter what business you have, there will be something to sell. It may be a product range, it may be your skills, or it may be a service provided; it doesn't matter what it is, but the 'what' needs to be sold in order for the business to do well. And it doesn't matter if you are a one-man-band for a business or have a sales team around you, having a focus on sales can be a really good thing to get you to where you want to be. To start off with, have a think about the mission of your business. When you have done that, think about the areas that you do well in, and those potential customers who need your business, and then you will start to have a greater visions and even a greater purpose for the business, which can help you to drive sales.
Find Best Practices
When you have a business, it is important to keep things clear and transparent for all involved. So what could look like is breaking down some communication effectively, doing testing, monitoring, and then approving the processes that you have in order to help things run smoothly. It can help you to make positive changes in the future too. Another example could be documenting the processes that you use, in order to avoid any miscommunication.