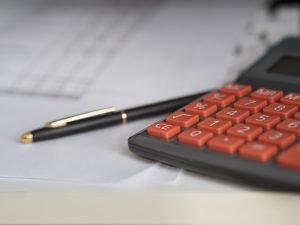 Whether you like it or not, the world of business revolves around money. You can put as much heart and soul into your company as possible, but without cash to keep it afloat, you aren't going to get very far. In fact, you'll go under pretty quickly. Because of this, it's crucial that you're always on the lookout for new ways to cut costs, avoid unnecessary expenses, and save yourself some cash. Unfortunately, this can be a time-consuming and complicated task, so, to make your life easier, here are thirteen things you could do to save money running your small business.
Stick To A Budget
Without a clear budget, it's impossible to make smart financial decisions, so it's crucial that you go through your money and work out what you have coming in and going out of your business each month. This should include every single expense, from your rent to the tea and coffee in the kitchen. This way, you can identify areas where you might be spending too little or too much. Try to stick to this budget as closely as you can, or you'll start to spend more than what you make.
Consider Sharing Office Space
The cost of having a physical place of business is large, but, unfortunately, often unavoidable. That being said, you don't always need all of the space that you're leasing. If you think that you could survive a downsize, then you should certainly consider it. You could also think about sharing your office with another business. Of course, this comes with risks, and you'll have to make compromises now and then, but, if it works, you could cut your rent and energy bills in half.
Buy Used Office Equipment
Attractive and functioning equipment is crucial for an office, but that doesn't necessarily mean that your computers, printers, and tablets need to be brand new. You can usually find these things much cheaper on eBay, Craigslist, and Facebook Marketplace, without sacrificing the good quality you need. The same goes for office furniture, like desks, chairs, and cabinets. As long as you find something that does the job, you don't need to shell out loads of cash.
Be More Energy Efficient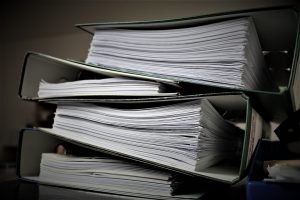 Aside from rent, the largest cost associated with your office will likely be energy, so it makes sense to use as little as possible. Of course, you can't leave your employees in the cold and dark, but that doesn't mean that you can't be a little more efficient. Invest in energy-saving light bulbs and ask that people turn lights off when they're not using them, as well as computers and other electrical equipment. You should close your blinds in the evening to reduce heat loss.
Cut Down On Paper
Paper and ink might not seem like a huge expense, but it certainly adds up. Because of this, you may want to consider going paperless or at least cutting down on the amount of paper you use each day. Instead of sending letters to customers and clients, you could draft a quick email. You could also switch to a digital invoice and payment system, and store all of your paperwork on the cloud. Going paperless also tends to save you time, which will save you even more money.
Pay Bills On Time
As a business owner, it's crucial that you stay on top of your accounting and make sure that you pay all of your bills when they're due. If you don't, you could face late payment charges, meaning that you will owe even more money. If you're struggling to get the cash together for some reason, give the company a call and ask if you can pay a few days later. This won't always work, but it's worth a try if you have no other option. You should also ensure that clients pay you on time too.
Outsource Tasks To Freelancers
One of the biggest mistakes companies make is hiring employees before they're ready. This is such a huge problem that it can actually cause businesses to go under. However, that doesn't mean that you should have to do everything on your own. Instead, you should outsource certain tasks to freelancers and other companies or agencies. This saves you money on hiring and benefits, but you still save time and receive the quality work you need.  
Retain Your Best Employees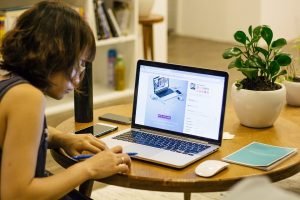 Of course, there are going to be some responsibilities that are better left to permanent, in-house members of staff. When you start to hire employees, it's crucial that do what you can to keep them with your company. The hiring process is an expensive one, so high turnover is the last thing you need. To avoid this, you have to find ways to show employees you appreciate them. This should include offering benefits, being there to talk, and simply saying thank you.
Allow Employees To Telecommute
In the tech-savvy world we live in, you no longer need to be at the office to be able to work. Because of this, depending on your business, you should consider allowing your employees to work from home. This benefits them, as it saves money and time commuting, but it also helps you, as you have to spend less cash heating and lighting the office. Working from home can also boost productivity, so you get the added benefit of having happier and more efficient employees.
Invest In Your Security
Lack of security can cost you in a number of ways, so it's crucial that you conduct a risk assessment and identify areas of your business that could be vulnerable. The Ticketmaster data breach shows that even the biggest companies can suffer at the hands of hackers, so ensure that you invest in your IT security. You should also make sure your employees understand how to keep themselves safe online, for example, by not opening emails from unknown sources.
Purchase Business Insurance Cover
Although business insurance does cost money, it can save you a lot of it in the long run. When things are running smoothly, it can be tempting to cut out this expense, but it's vital that you don't. Something could go wrong at any moment, and the last thing that you want is to have to fork out your own cash to put things right. This could seriously damage your business, and even pull you under. Make sure that you have a policy that suits you, rather than the cheapest one possible.
Use Low-Cost Marketing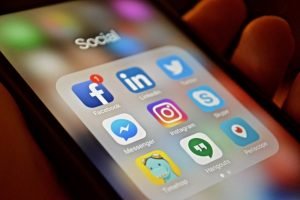 Marketing is vital for businesses of every shape and size. It's what gets your name out there and brings customers to your door. Despite this, it's one of the first things to get the chop when times get tough. When you're on a low budget, it can be tempting to ditch your advertising, but you should avoid this at all costs. Instead, consider low-cost marketing strategies, like social media marketing. You could also volunteer to speak at local events or write articles for the local paper.
Always Ask For Discounts
If you tend to buy a lot of something for your office, like pens or coffee, you should look into ways to get these products for cheaper. Start by shopping around, and then contact vendors or stores and ask if you can get a discount for buying in bulk. This won't always work, but most of the time you'll be able to negotiate some sort of deal. Just make sure you only do this for things you actually need.
Running a small business is an expensive job, but, hopefully, some of these tips will help you to cut costs and save money.